Inside Netflix's latest earnings report is a statistic for our time: The company spent $39 million on shows that it didn't release because two leading men were accused of sexual harassment.
The report, released on Monday, showed a $39 million charge in the final quarter of 2017 for "unreleased content we've decided not to move forward with." While Netflix didn't explicitly name Kevin Spacey or Louis C.K., the two performers whose shows were canceled, the company confirmed that harassment allegations had contributed to its financial write-down.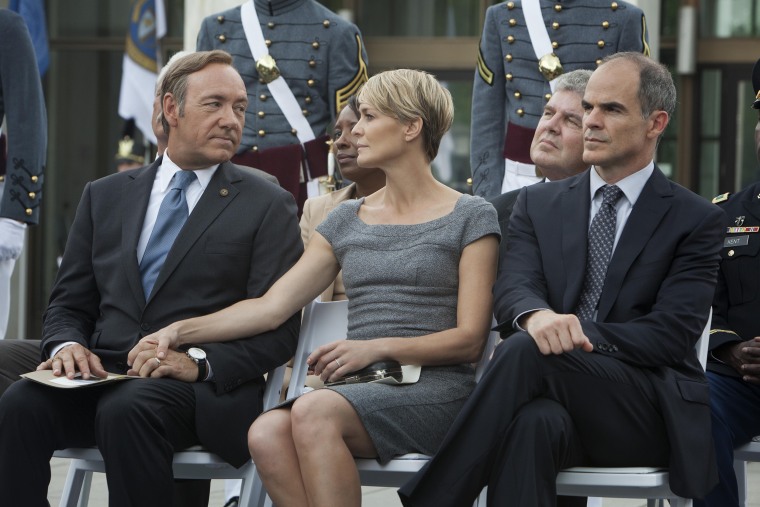 Entertainment producers often have to abandon productions for other reasons, including poor quality or departing talent, but the size of the charge was unusual.
"We just hadn't had one of this magnitude, and related to the societal reset around sexual harassment," said Netflix's chief financial officer, David Wells, on an earnings call with analysts. "So it was somewhat unusual in that respect."
Spacey had been filming a project for Netflix about the author Gore Vidal in Italy, but that project was canceled soon after Spacey was accused of abuse by actor Anthony Rapp. MRC, the production company behind the Netflix Washington drama "House of Cards," starring Spacey, also suspended work on the series at the end of the year. Netflix later said the series will return for a final season without Spacey's involvement.
The comedian Louis C.K. was slated to do a stand-up special for Netflix that was also shelved at the end of the year. Louis C.K. was forced to relinquish his TV and movie ties after several women told The New York Times about inappropriate sexual behavior.
The report said that Netflix added 8.3 million subscribers in the fourth quarter of 2017, its best quarter ever, bringing its subscriber base to 117 million around the globe. It is also increasing its marketing budget by $700 million to $2 billion to drive subscribers to its content.