Authorities were still searching Sunday for a brazen and possibly murderous escape artist who slipped out of a Nevada interrogation room Friday.
The white Ford pickup that police said Alonso Perez, 25, used once he fled police custody was discovered Saturday without the suspect, leaving the murder victim's sister angrily wondering how such an escape could even happen and the police in a desperate hunt for their man.
"I can understand their frustration — we're just as frustrated ourselves," North Las Vegas police spokesman Aaron Patty told NBC News. "But the bigger focus is: We have a homicide suspect on the loose."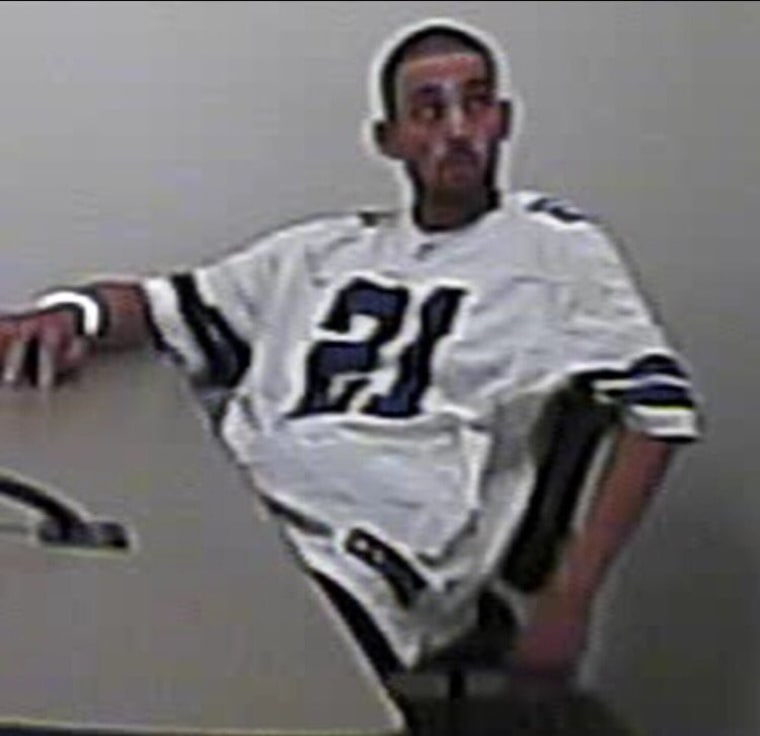 Authorities identified Perez as a suspect in the death of Mohammed Robinson, 31, who was shot outside a McDonald's on the night of Aug. 27. NBC station KSNV reported that Robinson was killed during a confrontation after having mistakenly failed to hold the door open for a customer.
On Friday morning, police apprehended Perez and transported him to an interview room in the department's detective bureau, where he was secured with metal bracelets. After a couple of hours, KSNV reported, an investigator stepped out. It was then that Perez twisted his handcuffs until they snapped, Patty said.
"I've never seen anything like this in my career here," he said.
To Mohammed's sister, Maggie, the seeming impossibility of Perez's escape mattered little. How, she asked, could there not be more security at a police department?
"You are interviewing a murder suspect," she told KSNV. "You couldn't have another person there?"
Patty said the department will take a closer look at the details of Perez's escape. But he added: "Believe me, this is the last thing we wanted to happen. We located him. We apprehended him. This wasn't something intentional."