Jessica Washington, a single mother of two, moved from Chicago to Las Vegas in 2006 after she lost her airline job and needed a fresh start. In some ways, she found it: She moved into a roomy apartment, got hired by the Transportation Security Administration, and bought a used BMW.
Then the police began stopping her.
The first time was for a broken taillight, which she said came with a warning from the officer: "You're going to get pulled over a lot driving this car." Washington took it to mean that as a Black woman driving a nice automobile, she would be seen as suspicious.
The stops continued, for minor violations, even after she switched cars. She soon fell behind paying the tickets and her insurance, which led to more tickets, and more fines and fees that she couldn't cover.
Then she learned how harsh her adopted state was for drivers in her predicament: Nevada is one of 13 states that consider traffic violations misdemeanor crimes, and when she didn't pay, courts issued warrants for her arrest that included additional fines on top of what she originally owed. When she found a better paying job as a casino security officer, a warrant turned up on the background check; she settled it by rushing to court to get on a payment plan, which included more fees.
Since moving to Nevada, Washington has received dozens of tickets totaling about $4,431, a debt that ballooned to more than $20,000 with additional fines and fees, according to data analyzed by a law clinic that recently began helping her. She has paid more than $11,000, and the clinic's volunteer lawyers helped her get some of the fines and fees waived. But she still owes $1,886.
The system is "money hungry," Washington, 37, said. "And it's hard to dig your way out of that hole."
Washington is among thousands of people in Nevada with warrants out for their arrest because they have not paid traffic tickets. And it doesn't affect everyone equally: A 2003 study found racial disparities in traffic stops, with Black and Hispanic drivers more likely than whites to be pulled over statewide and in Las Vegas.
State lawmakers are currently debating a bill that would decriminalize those minor traffic offenses. Similar measures have come up four times since 2011, but have failed to pass after courts and local governments complained that the loss of revenue from fees collected on warrants would wreck their budgets. They've made the same argument this time around.
Advocates of the bill, part of a movement to scale back police enforcement of petty crimes, say the measure will save money by reducing the time and expense of putting people in jail. They see the bill as an important step toward reducing the government's reliance on fines and fees.
"What they do with traffic in Nevada is an egregious example of the power of the state to sanction people for minor conduct," said Lisa Foster, the co-director of the Fines and Fees Justice Center, an advocacy group that supports the Nevada bill.
But the measure only goes so far. While it would eliminate the threat of arrest and reduce some court debt, it wouldn't change the front end of a ticketing system that throws people into debt in the first place.
Conversations about this issue and similar ones are underway across the country. Reformers are calling for changes to the way police enforce traffic violations and other low-level crimes, saying they feed a cycle of punishment and debt that disproportionately affects poor people, especially Black and Latino residents in highly policed neighborhoods — an inequity documented in a 2015 Department of Justice report on Ferguson, Missouri.
In many states, people who don't pay traffic tickets have their licenses suspended, which is not as severe as an arrest warrant but another way that financial penalties disproportionately affect low-income Americans and increase the chances that they will be confronted on the street by police, advocates say. Among the many examples, they say, is the fatal police shooting of Daunte Wright in Brooklyn Center, Minnesota, last month after he was pulled over for an expired registration.
Some states and cities have moved to curb officers' ability to make traffic stops. But in many parts of the country, these efforts face opposition. Law enforcement authorities often see the policing of minor infractions as a way to prevent more serious crime, and local governments often rely on the revenue to run their courts. That is what has kept Nevada reform advocates' goals modest.
"It's pretty minor what we are trying to do, and still it's an uphill battle," said Nick Shepack, the policy and program associate at the American Civil Liberties Union of Nevada. "Police officers are still going to be able to pull someone over for a very minor traffic violation, including some we all make every time we drive."
How driving becomes a crime
Even before her traffic tickets began to pile up, Washington lived paycheck to paycheck.
Washington, who has an 18-year-old daughter and a 16-year-old son who is autistic, found a job in 2006 as a TSA screening officer. She brought home about $1,600 a month, more than half of which went to rent, she said. Her car payments ate up another $300 a month. Therapy for her son cost about $50 an hour, and wasn't covered by her health insurance. After food and gas, there wasn't much left over, and Washington was forced to let some of her bills go unpaid. That included car insurance and other driving-related fees.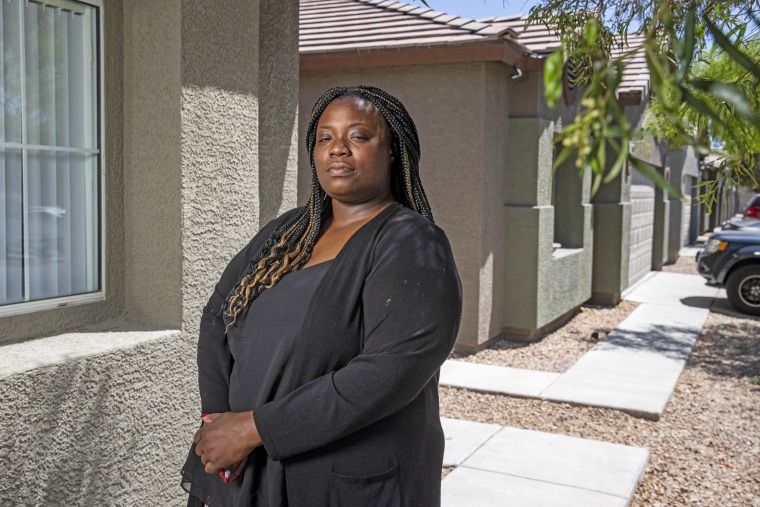 Born and raised on the West Side of Chicago, Washington said she'd never been pulled over, let alone received a ticket, before moving to Nevada. When she was stopped around Las Vegas — sometimes for speeding, sometimes for careless driving — she also got cited for secondary offenses like driving without proof of insurance, expired tags, no registration or an expired license.
When she failed to pay the tickets on time, she heard from collection agencies. She went on payment plans. None of it brought her much closer to closing out her growing debt. She tried switching to public transportation, but shuttling among work, babysitters, therapists and schools was virtually impossible.
So she kept driving. And she kept getting tickets.
Washington acknowledged that some of the stops were legitimate, but others she said she believed were the result of officers targeting her because of her race. If she was wearing her TSA or casino security uniform, their tone usually changed, she said, and they let her off with a warning.
The traffic cases were spread across several Las Vegas-area jurisdictions, making it difficult to keep track of everything she'd been accused of, how much she owed and where she could go to resolve them. She took out payday loans to pay some of the tickets, fell behind on the installments, and ended up having her paychecks garnished for two years.
"Listening to my story, people may say, 'Jess, just keep your stuff in order.' But people don't realize it's hard if you're a single mother trying to pay the fines and fees and take care of your kids and pay your rent and you need to drive to get to work," Washington said. "It's a domino effect, and you could wind up homeless."
Fines and fees for traffic violations have increased "dramatically" in Nevada as a way to offset government budget shortfalls over the years, according to a study by the University of Nevada-Las Vegas for the Fines and Fees Justice Center. One fee, first imposed by the state in 1980 to offset losses in federal funding for courts, began as a $10 "administrative assessment" on all misdemeanors. It has grown to $120, and is one of many fees that help fund courts and other parts of the criminal justice system.
The longer a bill goes unpaid, the more fines and fees are added to it. For example, a $300 ticket given to Washington in 2014 for driving with a suspended registration grew to $1,280.
Bench warrants — arrest orders typically issued by a judge when someone fails to show up for court — play a significant role in the spiraling of traffic debt in Nevada, increasing a person's court debt by hundreds of dollars. In addition to Nevada, Alabama, Georgia, Iowa, Kansas, Maryland, Mississippi, New Mexico, Oklahoma, Tennessee, Texas, Utah and Wyoming also all treat traffic citations as misdemeanor crimes, according to the Fines and Fees Justice Center.
In other states, traffic violations are treated as civil infractions. Nearly two dozen states decriminalized these violations during a movement in the 1970s and 1980s to cut the cost and time of processing traffic tickets in criminal courts, according to Jordan Blair Woods, a University of Arkansas criminologist.
The University of Nevada researchers looked at Las Vegas Municipal Court and found that 83 percent of 102,000 bench warrants issued from 2012 to 2020 were for unpaid traffic fines. Most of those warrants were for administrative infractions like failure to pay, driving without a license or having no insurance. The majority of warrants were issued to people who lived in the Las Vegas region's poorest areas. Black people make up 13 percent of Clark County's population, but 44 percent of the open warrants.
"Ultimately, the Nevada system of fines and fees criminalizes poverty and reinforces racial disparities," the researchers concluded.
As her traffic debt mounted, Washington tried to divert her attention to work and community activism. She started support groups for parents of autistic children and Black women and performed spoken-word poetry. The Las Vegas City Council honored her for all of that work in 2018. She also started an event-planning business specializing in yard displays.
"I do all of this from the heart, but I also overindulge myself into giving back in order to not deal with the reality of what's going on in my life," Washington said by phone while making deliveries with her son in tow. "My go-to is to get more involved in the community."
But she couldn't do much of it without driving.
A few years ago, Washington became friends with Leisa Moseley, an activist and political consultant who had her own experience with being unable to pay minor traffic tickets that led to bench warrants, fees and debt that reached about $5,000. Moseley had to drain her savings account to clear her name. She now worked as Nevada state director for the Fines and Fees Justice Center, trying to change policies that had nearly ruined her.
Moseley said her ordeal, and Washington's, showed that anyone can get sucked into traffic ticket debt.
"Here we had a very well-respected woman, a poet, an activist who is holding women's empowerment lunches and advocating for her autistic son, and behind the scenes she is struggling with debt related to traffic violations," Moseley said. "Seeing her you wouldn't ever know she was looking over her shoulder every day hoping the police weren't behind her running her license plate."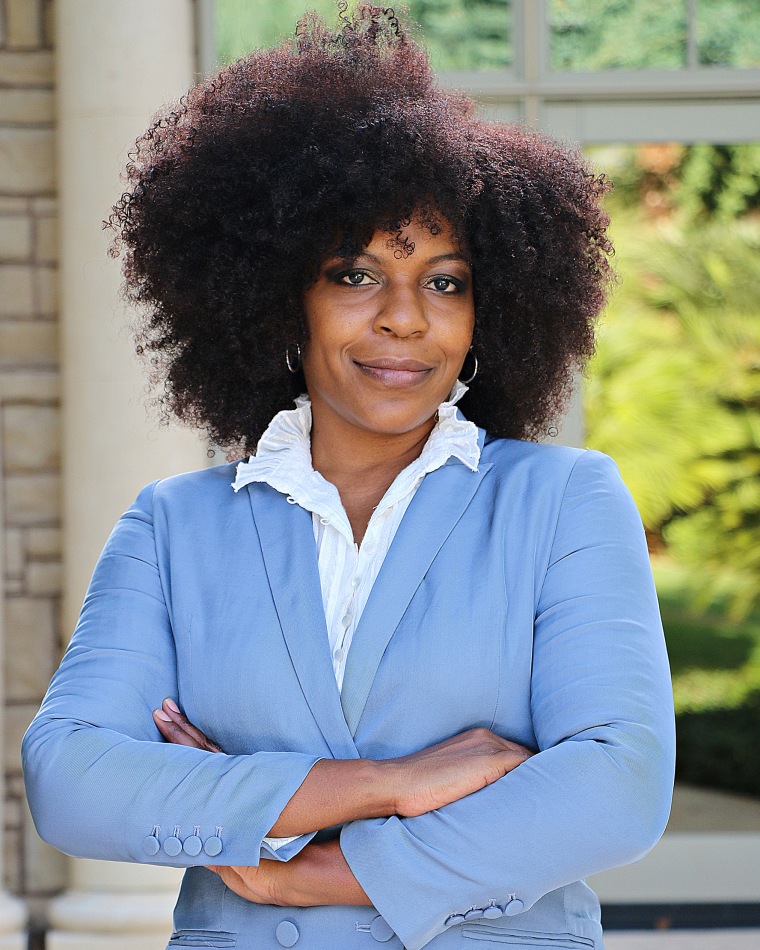 Last year, lawyers at the Misdemeanor Clinic at the University of Nevada-Las Vegas asked Moseley for the names of people who needed help extracting themselves from traffic debt. She told them about Washington.
The clinic's co-director, Eve Hanan, saw Washington as an "organized and responsible person" trapped in an unjust system.
"Her case is not unusual," Hanan said.
She and her colleagues agreed to help.
Hope for 'a clean slate'
Lawyers and students at the clinic went through court records for Washington's open cases, added up what she owed and tracked down outstanding warrants. They requested new hearings, negotiated with prosecutors and pleaded with judges, who have the power to waive or reduce people's traffic debts.
With their help, Washington closed four cases and got a fine reduced and a warrant cleared in a fifth, Hanan said.
"It is almost impossible to do that as a single person without a lawyer," Hanan said.
Still, Washington has three open cases, including two that triggered bench warrants. Washington said she didn't know that she had been at risk of arrest until this week, when the clinic stepped in and persuaded a judge to put her on a payment plan and clear the warrants.
Washington said her event-planning business has been successful enough that she now can afford to keep her insurance, license, registration and tags up to date. That means she is very close to having "a clean slate," she said.
The decriminalization bill would help her maintain that clean slate, she said.
The bill is under consideration by the state Assembly's Ways and Means Committee, which on Monday heard testimony roughly evenly split between supporters and opponents. The opposition included representatives of cities who said their agencies would lose too much in fines and fees from bench warrants
Supporters say they are confident that the bill will pass, but they are running out of time: The bill still needs to be approved by the full state Assembly, and then the state Senate before the legislative session closes at the end of May.
Washington wonders what other ways the courts will try to punish people who don't pay their fines and fees. Nevada already suspends thousands of people's licenses every year for failure to pay.
The bill "solves one part of the problem because you don't have to have the warrant," Washington said. "But I can't believe they won't just ask for something else."