A Reno, Nevada, man is accused of stealing around 200 surgical masks from a Veterans Affairs medical center last month, prosecutors said.
Peter Lucas, 35, of Reno stole at least four boxes of masks — each containing 50 masks — from the Ioannis A. Lougaris VA Medical Center from March 19 to March 23, the U.S. Attorney's Office for the District of Nevada said in a statement.
He is charged with one count of theft of health care property, which carries a maximum penalty of one year in prison and a $100,000 fine.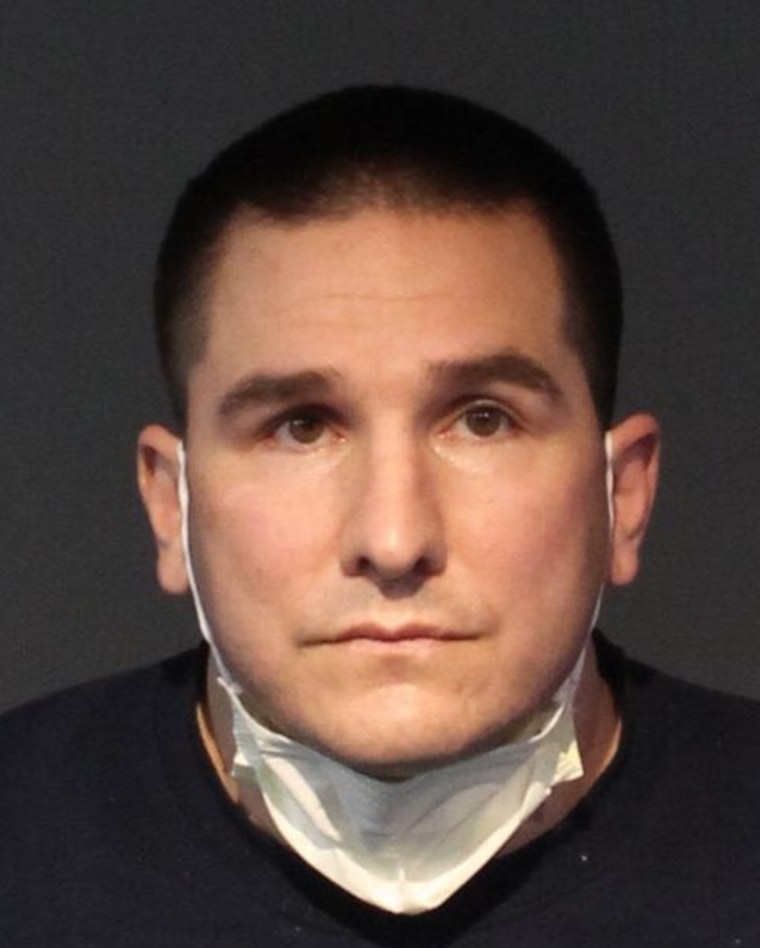 Nicholas A. Trutanich, the U.S. attorney for Nevada, said in a statement that military veterans served on the front lines and now health care workers are doing the same in the fight against the coronavirus epidemic.
"We will not allow the theft of personal protective equipment to go undeterred, endangering the safety of doctors, nurses and other health professionals protecting our communities," Trutanich said.
Lucas was not a VA employee but was a veteran who was a "compensated enrollee" in a vocational rehabilitation program there, representatives from the U.S. attorney's office and the VA Sierra Nevada Health Care System said Thursday.
Prosecutors described the cart that the masks were taken from as being under his care.
According to a criminal complaint, Lucas was seen on surveillance video taking the masks and admitted the theft to a VA police detective.
He initially said he took the masks for a friend who also works in the medical field but then said he took them to give to the homeless, officials said.
Full coverage of the coronavirus outbreak
An emailed request for comment to a federal public defender who records show was appointed to represent Lucas was not returned Wednesday evening after business hours.
Lucas appeared in court Wednesday via video conference and was released on his own recognizance, according to federal court records. A video status conference is scheduled for April 17.