PAHRUMP, Nev. — A state marketed as a place where people can indulge in all manner of sins is confronting its status as the only place in America where you can legally pay someone for sex.
A coalition of religious groups and anti-sex trafficking activists has launched referendums to ban brothels in two of the seven Nevada counties where they're legally operating. The push to outlaw the industry dovetails with a campaign by the state's most famous pimp for a seat in the state Legislature.
Nevada, according to brothel owner Dennis Hof, was built "on gaming, liquor, girls and mining."
"But there's a shift occurring," said Jason Guinasso, a Reno-based attorney involved with the effort to get the anti-brothel measures on the November ballot.
Hof, who has half a dozen brothels operating in the two counties and starred in the HBO adult reality series "Cathouse," is challenging incumbent Assembly member James Oscarson of Pahrump in a Republican primary on Tuesday.
Hof said Nevadans are "rough-and-tumble, live-and-let-live" and "it's awful that people would come in and try to change that culture, that they want to inflict their moral values on the rest of us."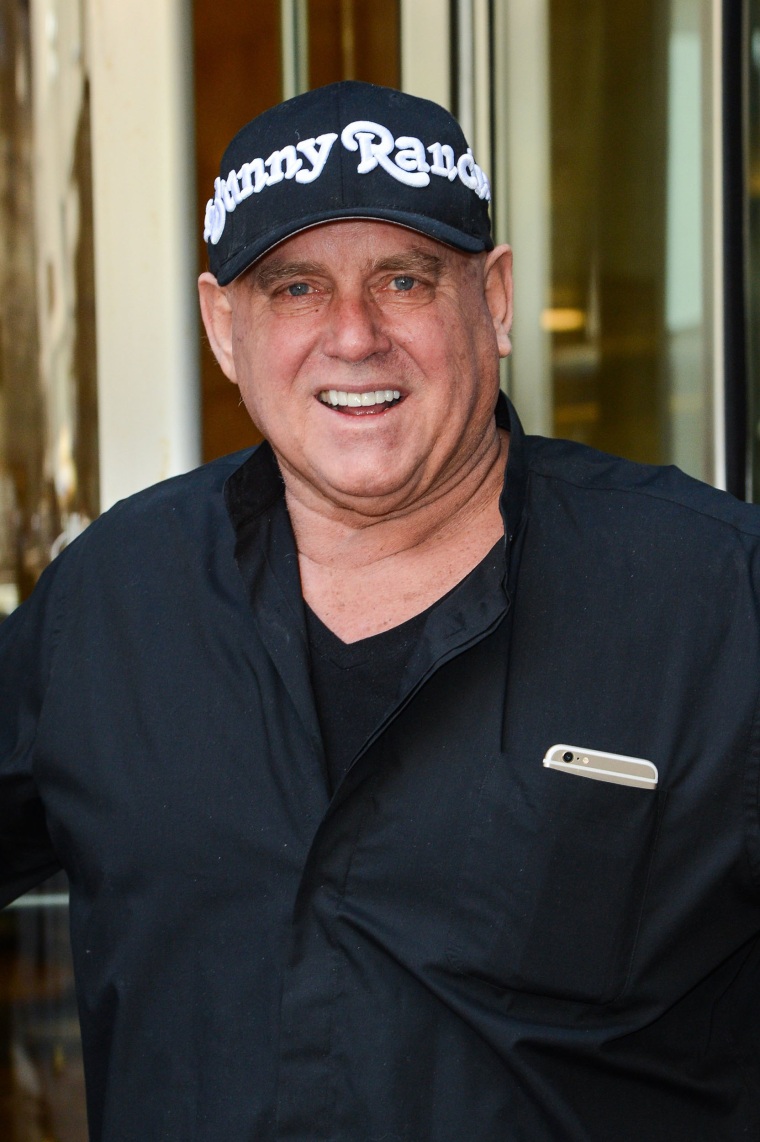 Brothels, which are illegal in the counties that contain Las Vegas and Reno, harken back to Nevada's days as a mining territory about 150 years ago. Brothels were illegal but tolerated in some areas until 1971, when the Mustang Ranch near Reno became the first legal brothel.
It led to a movement that allowed counties with populations of 700,000 people or fewer to decide whether to legalize prostitution in licensed facilities. Outside of bordellos, prostitution remains illegal. Some brothels offer free limo rides from Las Vegas, offering to pick up guests from their Strip hotels.
Today, there are about 20 brothels operating in the state, mostly in rural areas. The state doesn't publicize how many are open, and most owners keep a much lower profile than Hof, who wrote a book titled "The Art of the Pimp," and has dubbed himself the "Trump of Pahrump."
Hof's Love Ranch brothel in Crystal, Nevada, is about an hour's drive northwest of Las Vegas through the Nevada desert. It looks like a large single-story home with some statues and pink bicycles out front, along with a sign for "Dennis Hof's Love Ranch Cathouse," advertising a gift shop, full bar and "no sex required."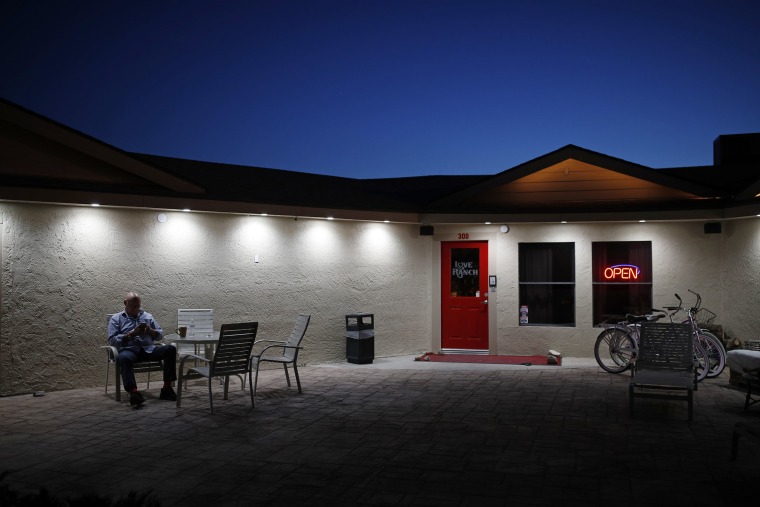 Hof said the referendums are driven by moral crusaders tied to his political opponent. Guinasso is a partner at the law firm of Oscarson's political ally, Nevada Lt. Gov. Mark Hutchison. Guinasso and Oscarson have denied any connection between their campaigns.
Oscarson said he was surprised to hear about the anti-brothel efforts and is not involved. He thinks it's time for the brothels to go away but said he has not signed an anti-brothel petition.
Guinasso and others involved with the anti-brothel campaign say that many women in the brothels aren't there by choice — they may have grown up in poverty, have a past history of being a victim of sexual abuse or were sent to work in a brothel by an illegal pimp.
In November, voters in Lyon County, southeast of Reno, will weigh in after county commissioners put the issue on the ballot. And northwest of Las Vegas in Nye County, organizers are working to gather enough signatures to get the measure on the ballot this fall.
Guinasso said that even if the ballot measures don't pass, he'll consider it a victory that Nevadans will be re-thinking whether the industry belongs in the Silver State, particularly in the wake of the #MeToo movement.
Hof predicts the ballot measures will fail, but said if brothels were banned, illegal prostitution will flourish.
"The business is not going away," Hof said. "It's the oldest business in the world."