The magazine publisher Condé Nast is undergoing a transformation, hiring a new generation of editors to reimagine its upscale print publications, including British Vogue, Architectural Digest, Vanity Fair and Glamour, as digital destinations with multicultural, multiplatform appeal.
The weight of expectations may fall heaviest on Vanity Fair, long known for its glossy coverage of Hollywood, celebrity culture and politics. To lead the magazine into the future, Condé Nast recently hired Radhika Jones, 44, formerly editorial director of the books department at The New York Times. Jones takes over from Vanity Fair's flamboyant editor-in-chief and Hollywood ringmaster, Graydon Carter, 68.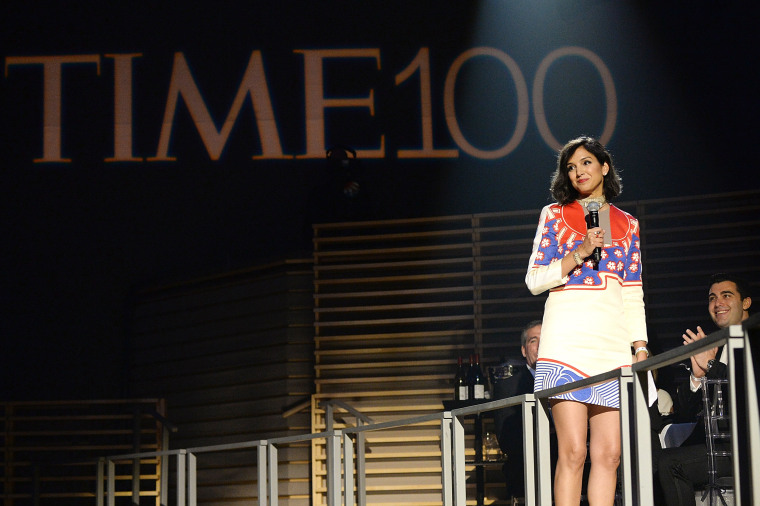 Jones will have to confront a problem facing all monthly magazines: The speed of the political news cycle has made it difficult to keep up with the foibles of the Trump administration, or the latest celebrity accused of sexual harassment. Even web editors are having trouble staying current. On top of that, there seems to be less of an audience for ogling rich, powerful globalists. The 1 percent might simply be out of fashion.
Some readers, having grown accustomed to the style of photographers like Annie Leibovitz and the endless group shots of movie stars, have said Vanity Fair has grown too predictable. It hasn't won a National Magazine Award since 2012, when Christopher Hitchens, who had died the year before, won for a series of columns.
"When you pick up Vanity Fair for the last couple of years, you feel like you've seen that issue before," said Peter Bart, a former editor-in-chief at Variety and now a columnist at the website Deadline Hollywood. "It happens to every publication."
Bart suggests the magazine spend more time chronicling the ascension of women into Hollywood power jobs in the wake of the #metoo movement and the Harvey Weinstein scandal. He also said Vanity Fair will have to document the economic shift taking place in the film industry.
"Post-consolidation and post-streaming, it is a very different entity," he said, referring to the merger of the Fox and Disney studios, and the increasing movement of entertainment onto the internet and away from theaters. The Hollywood that Radhika Jones will get to know is very different from Graydon Carter's, Bart said.
Jones is not as well-known in the powerful circles that Carter has cultivated: movie studios, Wall Street, Washington and the capitals of Europe. Colleagues describe her as unpretentious and partial to karaoke, Charles Dickens, and, as she told Vanity Fair in an interview, National Geographic and the television series "The Americans." She grew up in Connecticut and lives in Brooklyn with her husband, an architect, and their young son.
Jones, whose first issue as editor will appear in April, has given little indication of where she plans to take the magazine. Her former boss, Rick Stengel, who was managing editor of Time and is now a strategic adviser to Snapchat and a contributor at MSNBC, says Jones was a very capable colleague as Time's deputy managing editor, with a particular eye for the visual.
"Like any new job, you have to preserve what is working and try to create new things that will not alienate the old audience," Stengel said. "She can use Vanity Fair as a showcase for new ideas, new talent, new technology and how culture is changing and evolving. That's very different than what Vanity Fair had become, which was more backward looking than forward."
Tina Brown, a former editor of Vanity Fair, said the magazine needs a greater diversity of voices.
"It needs a much more global approach, many more women's voices," Brown said. "Find new voices. It's been rather sorely lacking."
Brown, who now runs the "Women in the World" summit, suggested the magazine has been too captive to Hollywood, as even some high-flying Hollywood public relations people acknowledged. Brown recommended more stories on TV shows instead. "TV is where the action is," she said.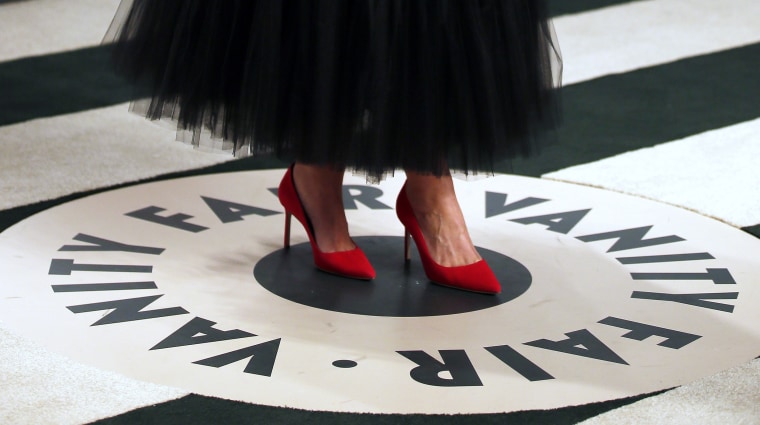 The New Yorker, also owned by Condé Nast, has been publishing a good deal of hard-hitting journalism on the entertainment industry. Vicky Ward, who was a contributing editor at Vanity Fair for 11 years, said the magazine should do more long-term investigative pieces.
"Los Angeles is in meltdown over sexual harassment," Ward said. "It's like the cultural crisis Wall Street had after the financial crisis. I would think that's great pickings for Vanity Fair."
She added: "Her biggest challenge is that it is not just a magazine, it is a world, and it was Graydon's world. So I look forward to seeing what her world is. Most successful magazines are not just words on a screen and photos; they are the personality they reflect."
Whatever path Jones chooses, she will be working in a very different financial environment than that of her predecessor. Though the magazine has long been known for its lavish spending on contributors, photography, parties and expense accounts, Condé Nast has asked her to cut costs by 30 percent, according to The Financial Times. One person familiar with the magazine said its annual budget is $60 million. (The company declined to confirm or deny that.)
The masthead of the latest issue lists 83 contributing editors, including Pippa Middleton, Monica Lewinsky and Diane von Furstenberg. Its best-known party is after the Oscars ceremony, but it also hosts regular events surrounding the Cannes Film Festival and the White House Correspondents' Association dinner. (Last year's Washington party was cancelled out of distaste for President Donald Trump.)
Vanity Fair's print circulation remained flat at 1.2 million copies for the first half of 2017, compared to the same period in 2016, according to data the company provided to the Alliance for Audited Media. Second-half figures are not yet available.
According to the ad agency Magna Global, advertising in the overall magazine sector is expected to drop 13 percent in 2018, with overall print advertising declining 14 percent in 2017 to $18 billion. The company will have to come up with ways to plug that gap and one solution is obvious: subscription revenue. The annual cost of a Vanity Fair subscription is $12, compared with The Economist, which is $152.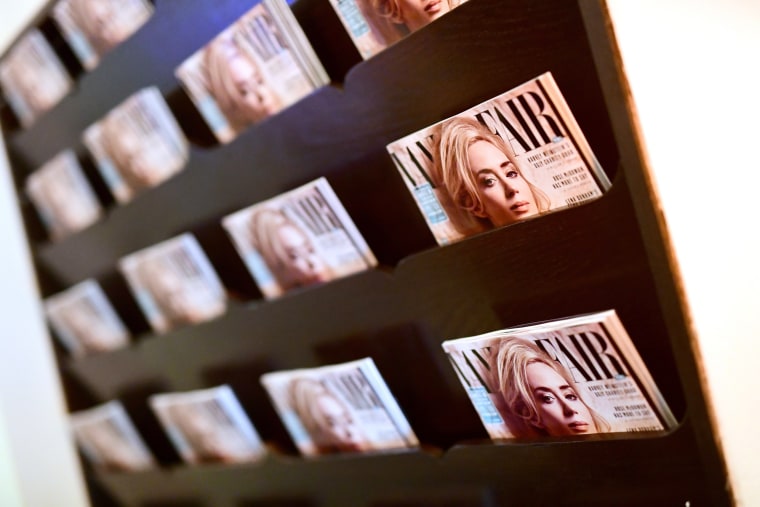 Another solution is driving more readers to the website, and finding new ways to monetize them. Vanity Fair's website was read by an average of 15.9 million unique users each month for the year through November 2017, according to the magazine, citing figures from comScore, the measurement company. In November, the website recorded 17.8 million unique users, down from 19.9 million the previous November (an election year). By comparison, New York magazine tallied 21.1 million in November 2016. (That was before it spun off The Cut, which makes comparisons to this year difficult.)
"Of significant interest to me coming out of the gate are the Web site and the events," Jones said in the Vanity Fair interview. "They're both areas where Vanity Fair is already strong, and it would be incredible to build on that."
The events division is growing beyond the parties and could become a bright spot. A Founders Fair, established for entrepreneurial women, is in its second year, while its annual New Establishment Summit continues to grow. Other smaller events bearing the Vanity Fair name may be cut back, one person with knowledge of Condé Nast said.
Beyond the content, Jones will face other challenges: navigating the sometimes catty world of Condé Nast, and living up to the image-conscious expectations of luxury beauty and fashion companies.
"It is hand-to-hand combat there and you never know who is leaking," said one person familiar with the company. "The staff have been Graydon loyalists. One slip and they'll pounce on her. She'll have to have nerves of steel to survive the first year."
Brown has another few words of advice, for a new editor who says she's obsessed with "The Crown" and will have to cover a royal wedding later this year:
"Get away from the Anglophilia."