WASHINGTON — Facial recognition technology caught an impostor trying to enter the U.S. on a fake passport that may have passed at face value with humans, federal officials said Thursday.
And the groundbreaking arrest came on just the third day the biometric technology has been used at Washington Dulles International Airport.
The 26-year-old man arrived Wednesday on a flight from Sao Paulo, Brazil, and presented a French passport to the customs officer, according to the U.S. Customs and Border Protection (CBP). Using the new facial comparison biometric system, the officer determined the unidentified traveler did not match the passport he presented.
After being sent for a secondary examination, an identification card from the Republic of Congo was found hidden at the bottom of the man's shoe, officials said.
"So he was trying to enter the country illegally, we apprehended him, processed him and returned him back to Brazil," CBP Area Port Director Daniel Mattina told NBC News at the airport.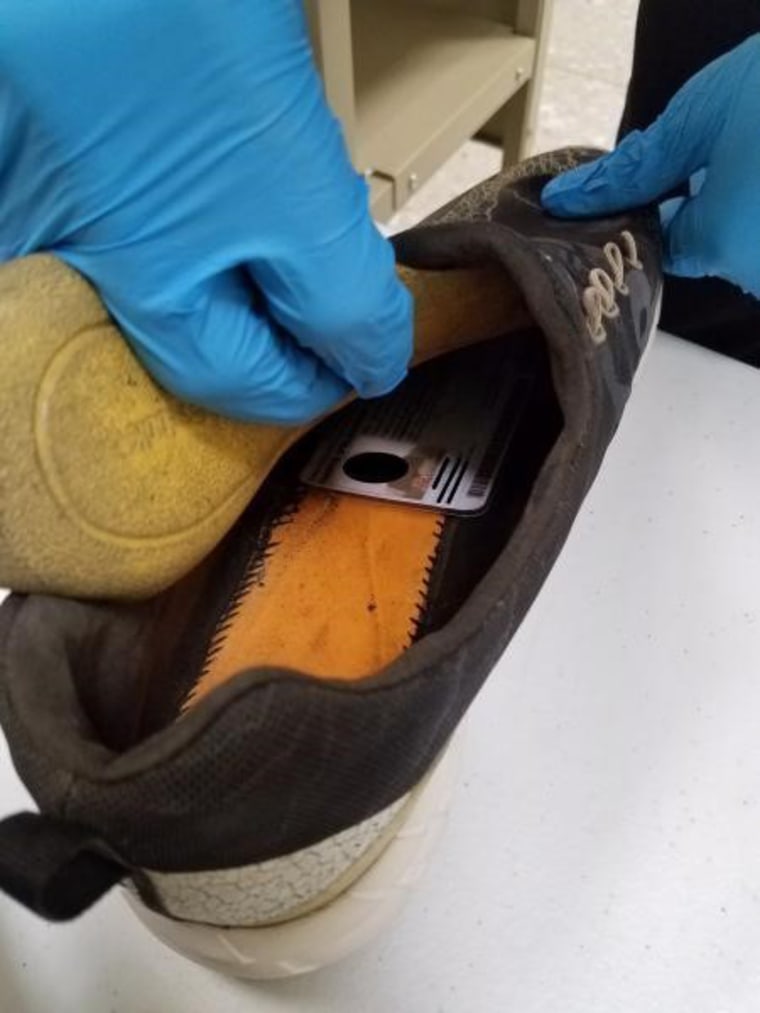 Wednesday's arrest was the first identity scammer detected using the new technology, U.S. officials said. The fledgling technology is already being tested at 14 airports, including Dulles starting on Monday.
"You can much more accurately identify who an individual is. You can much more rapidly speed them through processes," David Heyman, a former assistant secretary with the Department of Homeland Security during the Obama administration, told NBC News. "And be much more likely be able to target the individuals who are unlawfully present in the United States."
Facial recognition uses algorithms to match physical characteristics against photos and videos of people's faces that are on file from visas, passports and other sources. Customs officials say the cameras have a 99 percent accuracy rate. But critics worry about the implications for invasions of privacy that come with widespread use of the technology and the potential for mistaken matches.
Proponents of facial recognition in airports believe the biometric technology could be used as both a security enhancement and to speed up end-to-end processing starting at check-in. The Transportation Security Administration has said it may eventually replace boarding passes, and the agency is testing the technology at a checkpoint at New York's John F. Kennedy International Airport.
Tom Costello reported from Washington, D.C., and Ethan Sacks from New York City.