A New Hampshire man accused of slapping a 15-year-old Trump supporter on the day of the state's primary election day has been arrested, Windham police said.
Patrick Bradley, 34, slapped the teen after he left a polling place at Windham High School around 6:15 p.m. Tuesday, police said in a statement.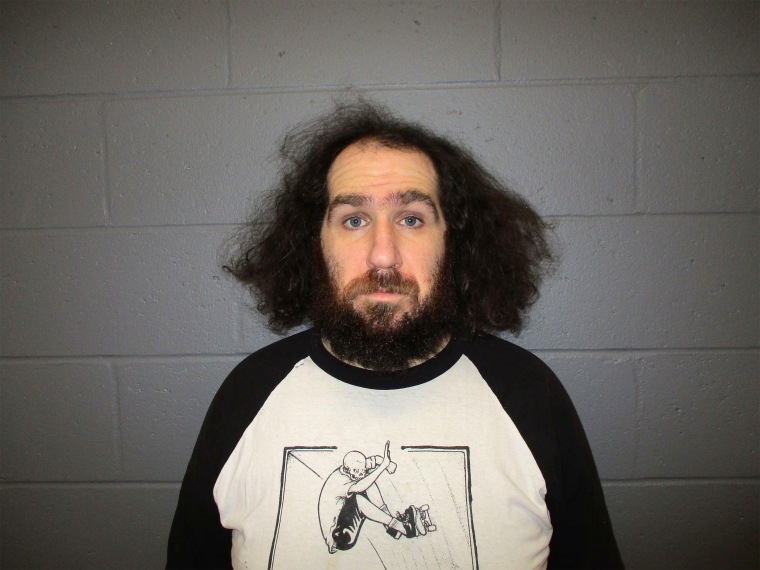 Bradley is accused of slapping the 15-year-old and assaulting two adults who tried to intervene while passing by a campaign tent for President Donald Trump. He also was accused of throwing Trump signs and trying to knock over the tent, according to police.
A woman who said she was the boy's mother told Fox News that her Republican family supports Trump and that her son was volunteering outside the school, holding up Trump signs and said "have a nice night" before he was slapped.
Her son wore a "Make America Great Again" hat Tuesday, she said. "It sickens me that people would be angry at a kid for wearing a stupid hat," she told Fox News, adding that the teen has been getting a lot of support.
Bradley was arrested Thursday and charged with three counts of misdemeanor assault and one count of disorderly conduct, police said.
He was being held in lieu of $5,000 cash bail and an administrative hold for a probation violation Thursday, police said.
He was being held in jail Thursday night and is expected to be arraigned Friday, police said. No one picked up the phone at a number that may belong to him, and it was not immediately clear if he had an attorney Thursday night.
The police statement does not explicitly list a motive in the alleged assault. It's the second alleged assault case involving Trump supporters or Republicans this month across the country.
The other was in Florida, where Gregory William Loel Timm, 27, is accused of driving his van through a tent where a local GOP group was registering voters in the Jacksonville neighborhood of Sandalwood. No one was hurt.
A deputy communications director for the Trump campaign on Thursday highlighted both incidents.
Erin Perrine tweeted that the New Hampshire incident was "another senseless attack on @realDonaldTrump supporters." "This kind of violence must stop IMMEDIATELY," Perrine added.
Donald Trump Jr. tweeted that he met the 15-year-old before the alleged assault and has called the teen and his mother.
Windham is a town of around 13,000 in the southeast part of New Hampshire, near the Massachusetts border.