A woman identified as Jane Doe 15 is suing the estate of disgraced financier Jeffrey Epstein, alleging he preyed upon, trafficked and sexually abused her when she was 15.
The woman, now 31, who spoke at a news conference Tuesday with her attorney Gloria Allred, said she grew up in a poor family in the Midwest.
According to the lawsuit, filed in District Court for the Southern District of New York, the woman met Epstein in 2004 during a trip to New York City with her high school drama group. She spent a day of the trip with her sister, who lived in New York and already knew Epstein, the lawsuit states.
"During that trip, Jane Doe 15 was invited to visit Epstein's townhouse in Manhattan," the lawsuit says.
Epstein's secretary allegedly began grooming Jane Doe 15 "to be used as Epstein's sexual object," took photos of her, gave her an iPod, and told her that Epstein really wanted to meet her, the lawsuit states.
Jane Doe 15 soon traveled on Epstein's private plane to his ranch in New Mexico with several other young girls and he told her how powerful he was and how he could help her with her future goals, including paying for college, according to the lawsuit. During the flight, Epstein gave her a tour of his plane beginning with the bedroom, the lawsuit alleges. While on the flight, he allegedly mentioned how close he was to Bill Clinton and at one point, Epstein asked her how old she was, and she told him she was 15.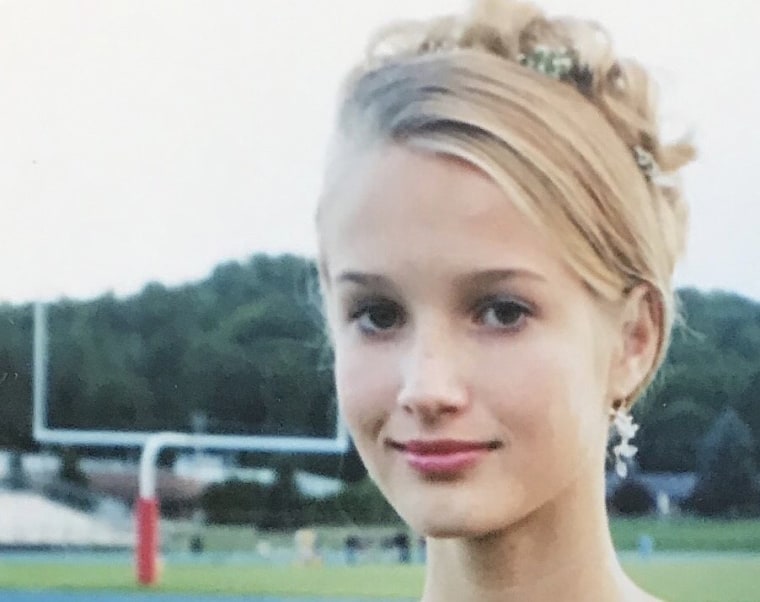 "Jane Doe 15 found her interactions with Epstein on the plane strange," the lawsuit states. But she recognized one of the other girls on the plane as a model who had been on a magazine cover that month, which she found reassuring. She said she remembers thinking, "If she's here, it must be okay."
During her trip with Epstein, Jane Doe 15 said he subjected her to a "vicious, prolonged sexual assault." This sexual assault changed the trajectory of her life, Jane Doe 15 said at the news conference.
"She felt ashamed, humiliated, scared and frightened," the lawsuit states. "She began to hurt herself through substance abuse."
She said she came to realize that Epstein's predatory behavior left her feeling that she had no value. Jane Doe 15 said she spent three or four days at Epstein's ranch and that he gave her a check for $5,000 for college and several hundred dollars in cash. She declined future invitations to Epstein's private island, according to the lawsuit.
Jane Doe 15, who lives in California, is seeking unspecified damages. She names two executors of Epstein's estate as defendants in the lawsuit.
Epstein, 66, died by suicide in a federal prison cell in New York City in August after he was arrested on sex trafficking charges. He faced up to 45 years in prison on allegations that he sexually abused dozens of girls as young as 14 and young women at his homes in New York and Florida from 2002 to 2005. He pleaded not guilty.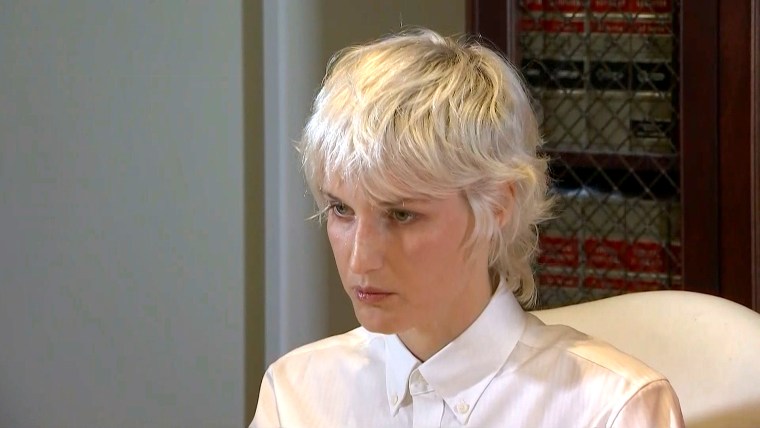 Although the lawsuit does not name Prince Andrew or accuse him of wrongdoing, Jane Doe 15 and Allred called on the British royal — who sought to explain his friendship with Epstein in a BBC interview that aired Saturday — to state what he knows to law enforcement.
Prince Andrew said in the interview that he let the royal family down by staying with Epstein after the American's 2008 conviction. He also denied he had sex with Virginia Roberts Giuffre, one of Epstein's accusers who has said she had sex with Prince Andrew when she was 17 and had been offered to him by Epstein.
Prince Andrew, also known as the Duke of York, described Epstein's house in the BBC interview as "a railway station," which Allred said should have given him pause.
"He described in his interview this weekend that Jeffrey Epstein's home was like a railway station," Allred said. "A lot of people coming in and out. Well, a lot of the people in his homes that were coming in and out in New York, in Palm Beach, in the Virgin Islands and perhaps in London... were minors, underage girls."
"He should have asked, why are these girls here? Are they working here? What is their job? Are they going to school?" Allred continued. "Where are their parents? Are they living here? Are they living some place else? Why are they traveling from one place to another?"
These are questions only Prince Andrew can answer, Allred said.
"He's now stated his case in the court of public opinion," Allred said. "Let him state what he knows to law enforcement. It's the honorable and right thing to do."