A New Jersey hospital gave a kidney to the wrong transplant patient earlier this month, the hospital said.
The patient who received the kidney Nov. 18 at Virtua Our Lady of Lourdes Hospital in Camden "has the same name and is of similar age" as the intended patient, Virtua Health said in a statement Tuesday.
"Mistakes of this magnitude are rare, and despite the unusual circumstances of similar patient identities, additional verification would have prevented this error," Reginald Blaber, executive vice president and chief clinical officer at Virtua Health, said in the statement.
The patient who was designated to have received the organ received a transplant about a week later, the hospital said.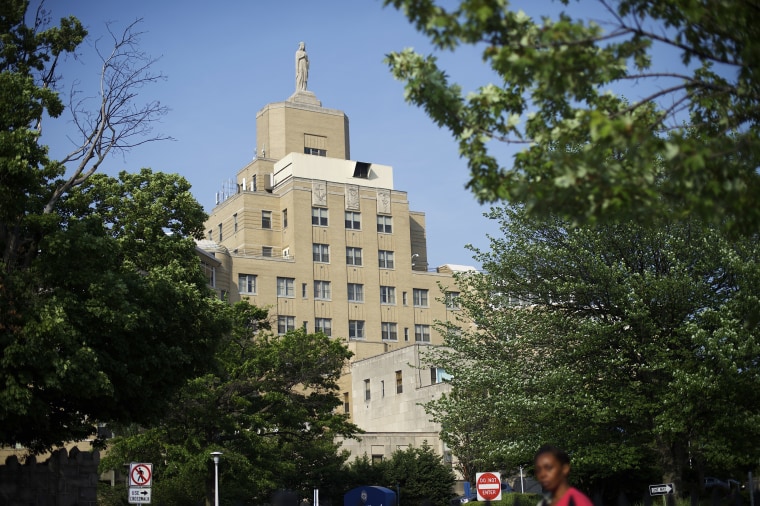 More than 113,000 patients are waiting for an organ transplant, with about 95,000 on the waitlist for a kidney transplant across the United States, according to the United Network of Organ Sharing's website.
A day after the patient got the kidney, a member of the hospital's clinical team realized that the 51-year-old received the organ "out of priority order" based on the match list from the United Network for Organ Sharing.
On Sunday, the patient who should have gotten the initial kidney underwent a successful transplant, Virtua Health said.
Both patients are doing well, the medical system said in Tuesday's statement. The medical director and transplant coordinator met with the patient who should have gotten the first transplant to apologize, Virtua Health said.
"This is an unprecedented event in our respected 40-plus-year transplant program," and the hospital immediately took steps to ensure another mistake does not happen again, Blaber said.
About 30 million American adults have chronic kidney disease, and treatment can help prevent further deterioration, The Associated Press reported in July. More than 700,000 people have end-stage renal disease, meaning their kidneys have failed, and require either a transplant or dialysis to survive.