A New Jersey man was arrested Saturday on weapons charges after authorities said he was connected to a suspect in the deadly Jersey City shooting that officials have described as a potential act of domestic terrorism.
A criminal complaint filed in U.S. District Court in Newark charged Ahmed A-Hady, 35, with being a convicted felon in possession of a handgun. A-Hady was convicted in 2012 of attempting to obtain a controlled dangerous substance by fraud, the document says.
Authorities found six guns and ammunition during a search of A-Hady's home and a pawnshop in Keyport, south of Jersey City, the complaint says: three AR-15-style rifles, three handguns, a shotgun and 400 rounds of ammunition.
It wasn't immediately clear whether A-Hady worked at the pawnshop, Buy N Sell. Investigators interviewed him and relatives there on Saturday, the complaint says.
A person who answered the phone Sunday couldn't immediately speak to a reporter.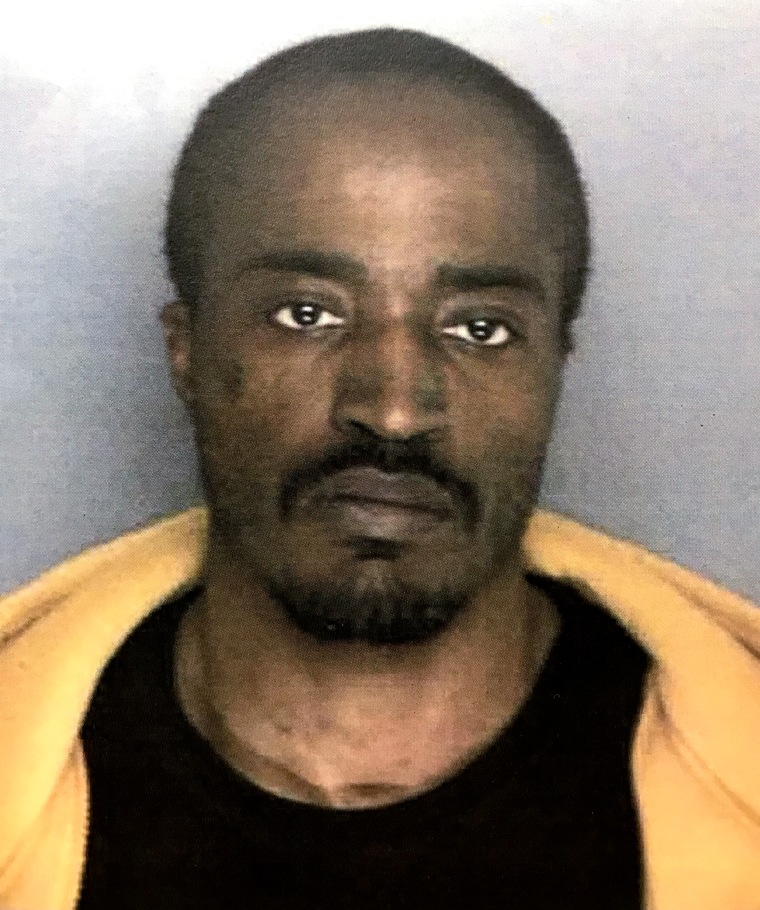 A-Hady's phone number and the pawn shop's address were found on a note in the pocket of David Anderson, 47, who authorities said targeted JC Kosher Supermarket in Jersey City, where three people were killed on Tuesday: Mindy Ferencz, 31, Moshe Deutsch, 24, and Douglas "Miguel" Rodriguez, 49.
Anderson and another suspect, Francine Graham, 50, were found dead inside the market after an hourslong standoff with police.
Authorities have said Anderson and Graham are also suspects in the killings of Jersey City police Detective Joseph Seals and an Uber driver, Michael Rumberger, 34.
Download the NBC News app for breaking news
New Jersey Attorney General Gurbir S. Grewal told reporters that Anderson and Graham appeared to hold anti-Semitic and anti-law enforcement views. They also appeared to be connected to the Black Hebrew Israelite movement, whose members believe they are descendants of the ancient Israelites.
The Southern Poverty Law Center, which tracks extremism, has said the Black Hebrew Israelites are not explicitly racist, although it has identified nearly 150 subgroups as "black separatist hate groups."
The criminal complaint did not say why A-Hady's contact information was in Anderson's pocket.
A-Hady allegedly told investigators that he needed some of the guns because "in this line of business, you need some protection." He also allegedly told investigators that he had a license for the two guns. The complaint noted that as a convicted felon, he couldn't have a license.
It wasn't immediately clear whether A-Hady has an attorney.
CORRECTION (Dec. 15, 2019, 10 p.m. ET): A previous version of this article misstated the date of the shooting at JC Kosher Supermarket. It occurred on Dec. 10, not Dec. 12.