A jury convicted a 20-year-old man Wednesday of beating two homeless men to death with cinder blocks and other items as they slept last year in New Mexico's largest city.
Jurors found Alex Rios guilty of two counts of second-degree murder after hearing gruesome details about the attack on 44-year-old Allison Gorman and 46-year-old Kee Thompson in a vacant lot in Albuquerque in July 2014.
Related: Survivor of Albuquerque Attack Says Teens Giggled
Police say Rios and two teens killed the men, who were both Navajo. The attack led the city's mayor to establish a task force on Native American homelessness, though prosecutors have not said the victims were targeted because of their race.
Rios had faced multiple charges, including two counts of first-degree murder, numerous counts of aggravated battery with a deadly weapon and contributing to the delinquency of a minor.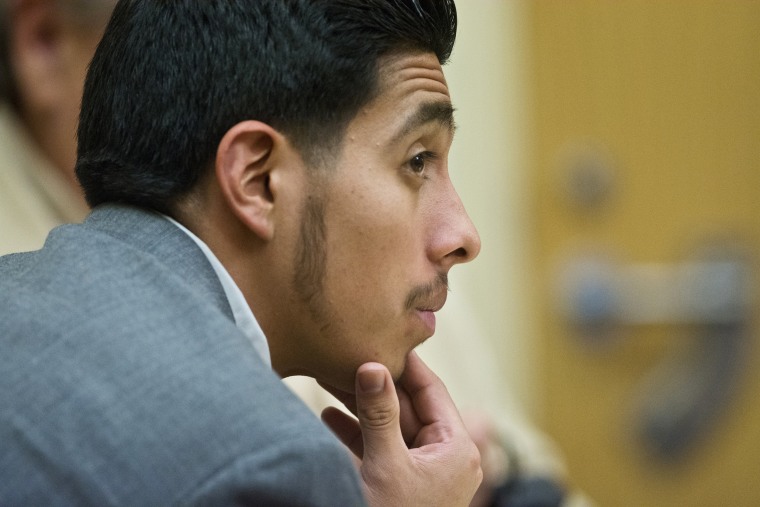 Rios' attorney, Daniel Salazar, has said his client didn't participate in the attack and only watched from a distance, scared and in shock. He said prosecutors had no physical evidence proving Rios struck the victims.
The youngest of the suspects was 15 at the time of the attack. He agreed to testify against the other two in a plea agreement offering the now-16-year-old the possibility of release at age 21.
The Associated Press is not naming the two younger suspects because of their ages.
The teen's testimony offered a chilling account of the attack that he said followed a night of drinking and drug use at a house party.
Sometime after the party, the three suspects went to an empty lot nearby and began attacking three homeless men. One of them was able to run away. Thompson and Gorman were sleeping, with one of them on a mattress and the other on the ground.
Related: Dad 'Surprised' Son Is Suspect in Killing of Homeless Men
One teen used a wooden table leg to beat the men, while the 16-year-old was handed a cinder block and began hitting one of the men with it repeatedly, he testified.
He said Rios also hit one of the men. The teen said after about 30 minutes, the three went back to the house to get two knives, and all took turns stabbing the men.
Rios turned down a plea agreement, triggering the jury trial in state court.