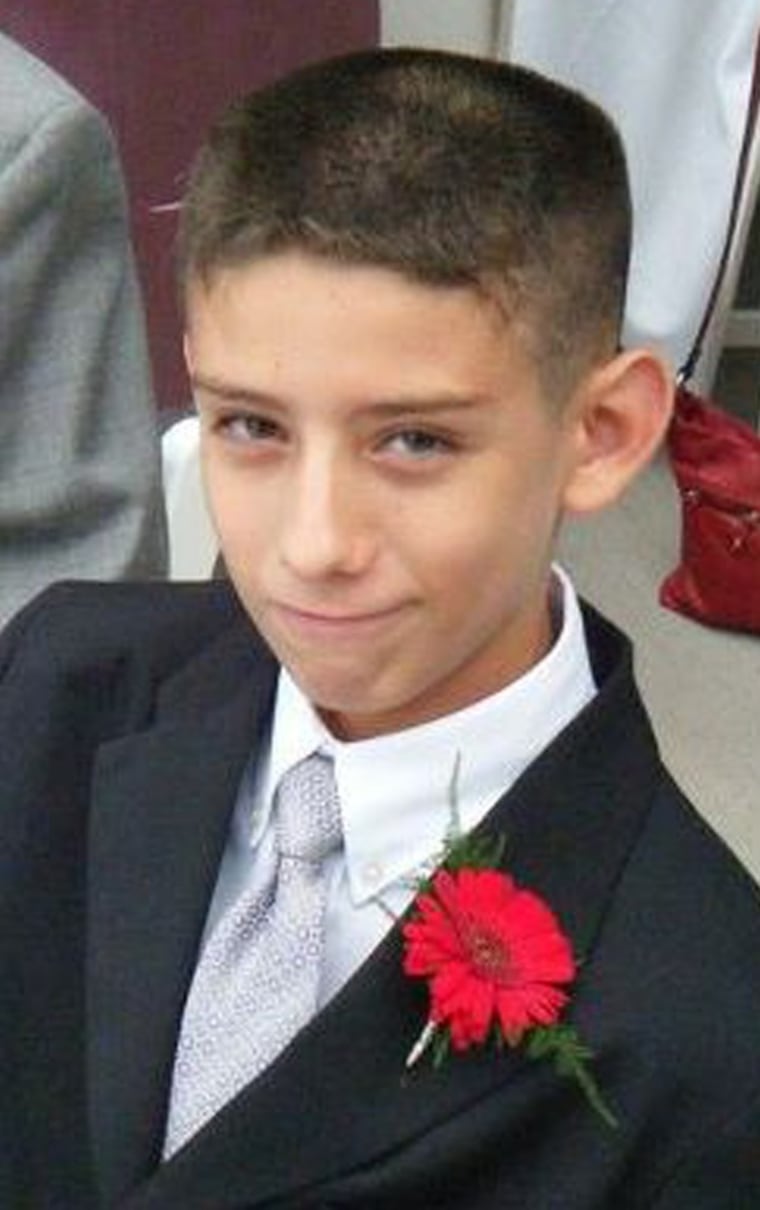 Relatives of a New Mexico teen accused of killing his parents and three siblings say he's not a "monster" but a "misguided" boy who may have suffered a mental breakdown.
Police have portrayed Nehemiah Griego, 15, as an "unemotional" video-game fanatic who plotted a killing spree for more than a week because he was mad at his mother and emailed a photo of the slain woman to his 12-year-old girlfriend.
A statement released by an uncle, former state lawmaker Eric Griego, paints a far different picture of a "bright, curious and incredibly talented young man," describing him as a doting older brother who played the guitar and drums, ministered to other youths and hoped to one day join the military.
"We have not been able to comprehend what led to this incredibly sad situation. However, we are deeply concerned about the portrayal in some media of Nehemiah as some kind of a monster," the statement said.
"It is clear to those of us who know and love him that something went terribly wrong. Whether it was a mental breakdown or some deeper undiagnosed psychological issue, we can't be sure yet. What we do know is that none of us, even in our wildest nightmare, could have imagined that he could do something like this."
The statement said that Nehemiah Griego was not a loner and only wore his dad's fatigues because of his interest in serving his country. It cautioned against anyone using the tragedy to make a point about gun control.
"He is a troubled young man who made a terrible decision that will haunt him and his family forever," it said. "Five lives have been senselessly and needlessly ended. Ruining one more without trying to get to the bottom of what really happened and more importantly -- why -- would be equally tragic."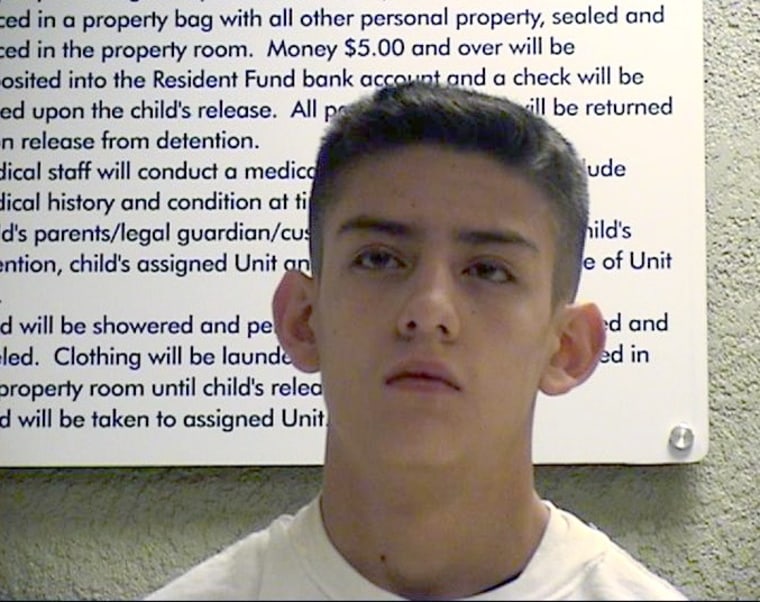 Bernalillo County authorities said Griego had not been diagnosed with any mental illness and was apparently not on drugs or alcohol when the family was slaughtered Saturday.
Using his father's .22 rifle and a AR-15 semiautomatic rifle, he allegedly shot his sleeping mother, killed his 9-year-old brother and then fatally shot two sisters, 5 and 2. Police say he lay in wait at least four hours for his father, Greg, a reformed gang member and chaplain, and then shot him dead.
According to a timeline provided by police, Griego sent his girlfriend a photo of his mother and later spent most of the day with her before going to church and telling officials there his family was dead.
At one point, he considered killing the girlfriend's parents, as well as shooting up a Walmart and dying in a firefight with cops, police said.
The 12-year-old girl has not been charged with a crime, but the investigation is continuing, sheriff's Deputy Aaron Williamson said Wednesday.
Prosecutors said they plan to try Griego in adult court, though he could face less jail time if convicted because of his age.
Griego had five older siblings who did not live at home and escaped harm.