Prosecutors in Minnesota are seeking to file a second-degree murder charge against a former Minneapolis police officer who fatally shot a woman in 2017 after she called for help, court documents show.
Mohamed Noor had been previously charged with third-degree murder and a manslaughter charge for shooting Justine Damond, 40, on July 15, 2017, after she called 911 to report a possible sexual assault in an alley behind her home.
Prosecutors on Thursday filed a motion seeking to amend the criminal complaint against him to add a charge of second-degree murder before his scheduled April 1 trial, saying that there is probable cause that Noor "intended to kill" Damond "when he aimed and fired at her."
The Hennepin County Attorney's Office declined to comment because there is a gag order in the case.
A call to Noor's attorney was not immediately returned. He has said in a statement in March that the Damond's death was a "tragedy" but that "the facts will show that Officer Noor acted as he has been trained and consistent with established departmental policy. Officer Noor should not have been charged with any crime."
After Damond, whose last name is Ruszczyk but who was to be married and had already taken her fiance's last name, called police Noor and his partner arrived in their sport-utility vehicle and she approached the SUV, officials have said.
Noor's partner who was at the wheel said that he was startled by a loud sound just before Damond approached the open driver's side window and that Noor fired from the passenger seat, striking her, state investigators have said.
The motion to add the second-degree murder charge filed Thursday says that Noor "fired with tragic accuracy, managing to send a 9 millimeter bullet across his partner's body and through the narrow space of the open driver's side window" and that Damond was struck in her torso and the wound caused almost immediate death.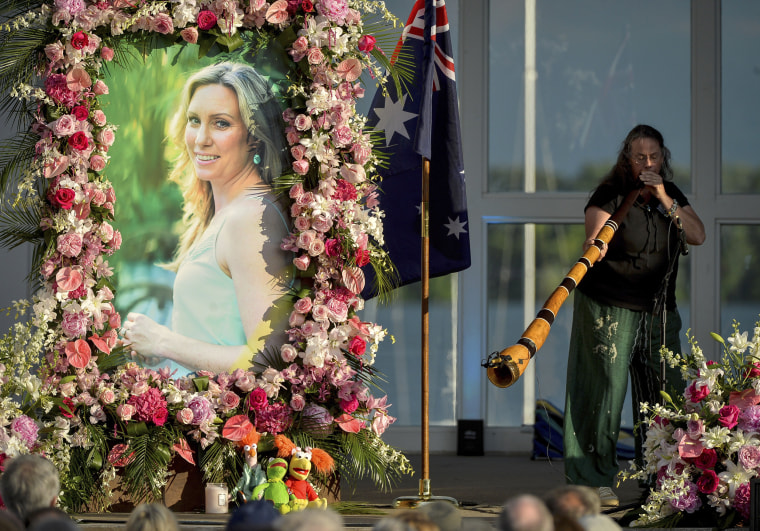 A second-degree murder charge carries a maximum sentence of 40 years in prison if convicted; third-degree murder carries a maximum sentence of 25 years, according to the state Office of the Revisor of Statutes website.
With a third-degree murder charge, a jury could find Noor guilty if jurors determined that he had no idea who he shot at and that he killed Damond without sufficient justification, prosecutors said in the motion.
"The evidence in the case also supports findings that the defendant knew exactly what he was doing and that he intended to do it," prosecutors wrote, adding that "the circumstances surrounding the crime show that the defendant acted with the intent to kill" and that he fired at Damond from no more than six feet away.
Noor was fired by the police department in March, the same day that he was initially charged.
Damond was a native of Sydney, Australia. That country's prime minister at the time, Malcolm Turnbull, called her death "inexplicable" and demanded answers.
Noor is free on $400,000 bail. His trial had previously been scheduled for April 1.