Celebrity chef John Besh, a fixture in the New Orleans culinary scene, stepped down from the company he founded after more than two dozen women alleged that they faced sexual harassment while working for the restaurant group.
"John has decided to step down from all aspects of operations and to provide his full focus on his family," wrote Shannon White, the new chief executive officer of Besh Restaurant Group, in a letter to employees on Monday.
Besh co-owns the restaurant group, which includes popular restaurants such as August, Lüke, and Willa Jean. The Louisiana-born, James Beard award-winning chef has been credited with helping to make New Orleans a culinary destination after Hurricane Katrina and is considered a leading voice in Southern food culture.
The announcement that Besh is stepping down comes after an investigation by NOLA.com and the Times-Picayune reported that 25 current and former members of the restaurant group alleged they were sexually harassed by various employees while working at the company, with some allegations made against Besh himself. NBC News has not independently confirmed the allegations.
The more than two dozen women described a work environment where female employees faced unwanted advances, sexually inappropriate comments, and in some cases superiors trying to leverage their authority in return for sex, according to the report. They told NOLA.com and the Times-Picayune that women who complained of their harassment were punished or ignored.
The report also said that an unidentified former employee had filed a complaint with the Equal Employment Opportunity Commission stating that Besh "continued to attempt to coerce [her] to submit to his sexual overtures" during a months-long relationship with him when she worked for him. The complaint also said that other employees retaliated against her after she tried to end the relationship, according to the report.
Besh said in a statement Monday that two years ago he had a "consensual relationship" with a member of his team.
Related: More Than 30 Women Accuse Writer-Director James Toback of Sexual Harassment
"Since then I have been seeking to rebuild my marriage and come to terms with my reckless actions given the profound love I have for my wife, my boys and my Catholic faith," he said in the statement. "I also regret any harm this may have caused to my second family at the restaurant group, and sincerely apologize to anyone past and present who has worked for me who found my behavior as unacceptable as I do."
The restaurant group employs more than 1,000 people and its locations include some of the most high-profile restaurants in post-Hurricane Katrina New Orleans.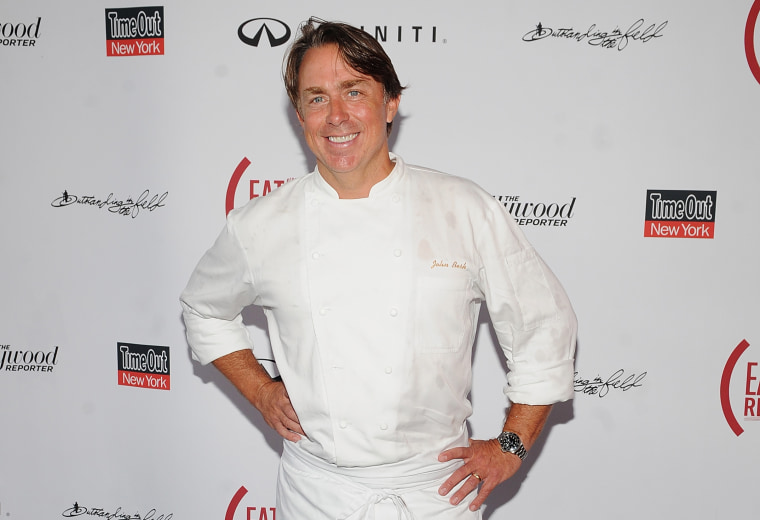 "We have learned recently that a number of women in our company feel that we have not had a clear mechanism in place to allow them to voice concerns about receiving the respect they deserve on the job," Raymond Landry, general counsel of the Besh Restaurant Group, said in a statement. "I want to assure all of our employees that if even a single person feels this way, it is one person too many and that ends now."
Landry went on to say that while the group has had a complaint procedure in place that complies with the law, "we now recognize that, as a practical matter, we needed to do more than what the law requires and we have revamped our training, education and procedures accordingly."
Related: Weinstein Company Investigated for Possible Civil Rights Violations
Harrah's New Orleans Hotel and Casino severed its ties with Besh and the restaurant group, and will rename its Besh Steak restaurant, said Harrah's New Orleans general manager Dan Real.
"The Harrah's New Orleans management team takes the harassment allegations against the Besh Restaurant Group very seriously and to the best of our knowledge none of those allegations pertain to Besh Steak located in the Harrah's New Orleans Casino," Real said in the statement, adding that its restaurant employees are employed by Harrah's New Orleans, not the Besh Restaurant Group.
American Public Television said in a statement that it had withdrawn national distribution of two Besh's cooking shows, "Chef John Besh's New Orleans" and "Chef John Besh's Family Table" at the request of New Orleans station WYES.
The decision was made "in view of the multitude of serious allegations of sexual improprieties made against Mr. Besh and his company."
The media and entertainment worlds have been rocked recently by allegations of widespread sexual misconduct and harassment, with scores of women accusing Hollywood producer Harvey Weinstein, director James Toback, and comedian Bill Cosby, among others.