WASHINGTON — A report released Tuesday by the Departments of Justice and Homeland Security found that the majority of convictions for international terrorism brought by U.S. courts since 2001 have been against people born outside of the U.S., bolstering the Trump administration's argument for tougher immigration standards.
The report found that out of 549 convictions for international terrorism-related charges since Sept. 11, 2001, 254 were not U.S. citizens, 148 received U.S. citizenship through naturalization and 147 were U.S. citizens by birth.
But testimony from DHS Secretary Kirstjen Nielsen paints a more nuanced picture, as do several national security analysts.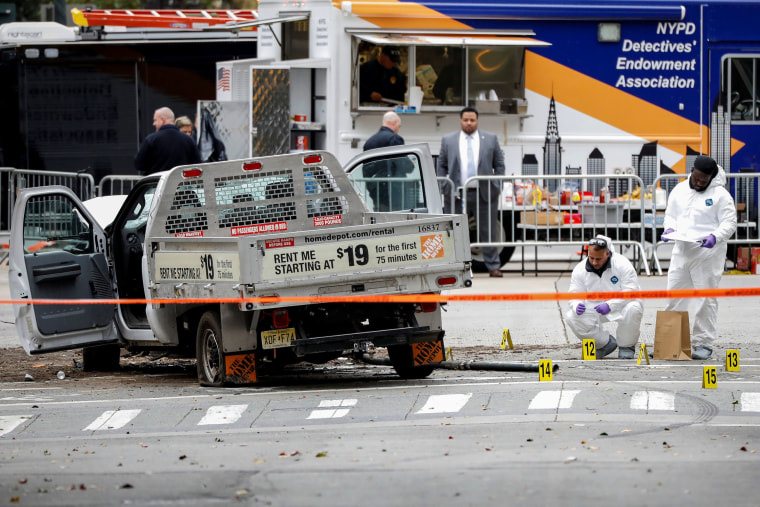 Testifying before the Senate Judiciary Committee on Tuesday, Nielsen said the report included people arrested overseas and brought to the U.S. to face trial. A U.S. official estimated the number of those arrests at close to 90, further skewing the numbers toward foreign-born defendants.
Karen Greenberg, director of the Center on National Security at the Fordham University School of Law, said the long timeline of the report overshadows the evidence — and the effects — of a more recent tactic used by ISIS that has produced U.S.-born attackers. Unlike al Qaeda, which carried out the Sept. 11 attacks, the Islamic State has a decentralized power structure that relies heavily on radicalizing recruits living in Western countries and recruiting lone wolf attackers via social media.
"I think they are doing everything they can to justify the Muslim ban, and the unfortunate part of this is the backing away from the homegrown terrorist suspect ... and how to prevent it," Greenberg said. "And if you are born in another country and, 20 years later, you become a terrorist, whose fault is that — the country you were born in or the country you've lived in?"
Greenberg's research on ISIS cases in the U.S. from March 2013 through the present found that U.S.-born defendants account for 84 out of the 156 cases prosecuted, or more than half.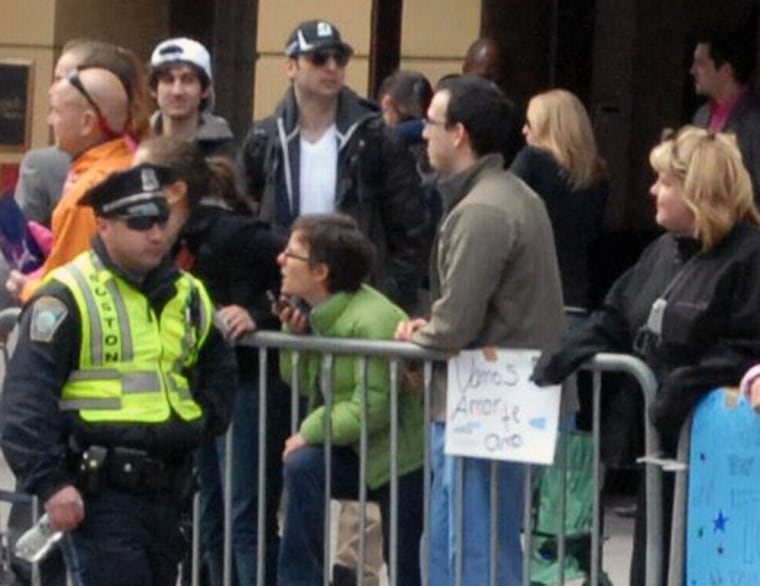 The new DOJ/DHS report does not account for attacks inspired by American ideologies, such as white supremacy, because those crimes are not charged as international terrorism.
The report was commissioned by one of President Donald Trump's executive orders and is being interpreted by Trump's Cabinet members as a clear indication of the need for tougher immigration policies in order to fight terrorism.
"We want to bring in individuals who love this country, who love its people, who have skills, who speak English and are committed to supporting our values and our way of life," said a U.S. official presenting the report on a call with reporters.
The current immigration system, "doesn't promote the admission of individuals who are likely to succeed and are likely to assimilate," the official said.
Trump's ban on travel to the United States from certain countries deemed to pose a threat was pinned on the argument that tougher immigration standards would prevent terrorism. But critics of the policy say that the ban was racially motivated and argue that it does not account for the many American terrorists who were radicalized while living inside U.S. borders.
In Congressional testimony in July, Seamus Hughes, deputy director of the Program on Extremism at The George Washington University, said "the vast majority" of so-called homegrown extremists who have been radicalized on U.S. soil are U.S. citizens or permanent residents. Hughes called for a more robust program to prevent such radicalization.