Video of 15-year-old Elizabeth Thomas who authorities believe was kidnapped by a former teacher was published Sunday in a new effort to help find the Tennessee girl.
The roughly one-minute video, which was posted by Wayne County Now, includes the first published recording of Elizabeth's voice since she vanished on March 13 with her former forensics teacher, Tad Cummins, 50.
"Please share this video in hopes that someone recognizes her voice," said a statement included with the video, which was provided by Elizabeth's family. "Appearances can be altered but voices are indistinguishable."
In the video, Elizabeth can be seen patiently instructing an older brother on how to sew a Confederate flag.
Also Sunday, Cummins' wife, Jill, pleaded with him for a second time to release Elizabeth and turn himself in.
"You know you can't hide forever," she told NBC News. "For your sake and for Beth's sake, please go to the police or please just drop Beth off somewhere safe."
Cummins was suspended from Culleoka Unit School, south of Nashville, in February after disobeying an order from school administrators that barred Elizabeth from his classroom.
In January, a student reported seeing Cummins kissing her.
Elizabeth's 17-year-old sister, Sarah, told NBC affiliate WSMV of Nashville that Elizabeth was bullied afterward.
"She would say, 'I got to get out of here — we got to leave,'" Sarah told the station. "She would always tell me to try and make them stop, and I tried."
"We brought it to the office, and they didn't do anything," she added. "I can only do so much."
Maury County School Superintendent Chris Marczak didn't immediately respond to a request for comment Sunday.
A spokesman for the Tennessee Bureau of Investigation, which is leading the search for Elizabeth, told NBC News that it appeared that Cummins was grooming Elizabeth before the abduction.
His online history revealed that he had been searching for information on teen marriage, said the spokesman, Josh DeVine.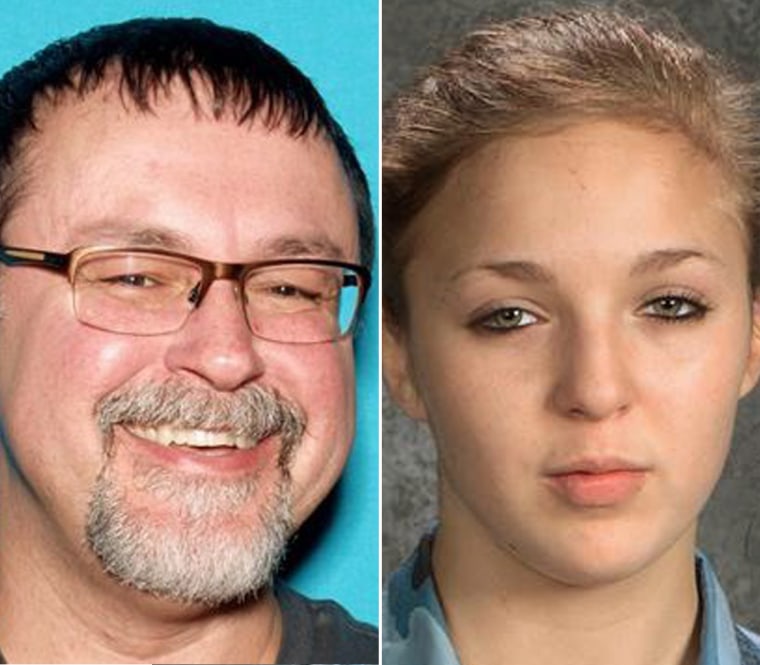 "The more we're learning about him and the more we're learning about this situation indicates that he pre-planned this," DeVine said.
Cummins, who was added to Tennessee's most wanted list, is charged with aggravated kidnapping and sexual contact with a minor. Neither he nor Elizabeth have been since March 13.