Dozens, perhaps hundreds, of high-powered rifle shots were exchanged as three Oklahoma state troopers chased down double-murder suspect Michael Dale Vance and killed him, according to extraordinary video of the confrontation released Tuesday.
Vance, 38, was wanted in connection with the shootings of two police officers in Wellston, northeast of Oklahoma City, and the deaths of his aunt and uncle, Robert and Kay Wilkson, on Oct. 23. He eluded authorities for a week — live-streaming his getaway on Facebook — before he was shot and killed Sunday night near Leedey, Oklahoma, more than 120 miles west.
Related: Michael Vance Killed After Car Chase, Shootout With Oklahoma Cops
The Highway Patrol released dramatic helicopter and troopers' dash-cam video of Sunday night's 25-minute pursuit along a pitch-black stretch of state Highway 34. It began after Vance shot and wounded Dewey County Sheriff Clay Sander, who'd stopped him for a traffic violation, authorities said. Sanders' injuries were not life-threatening, authorities said.
The video shows the three troopers, armed with fully automatic M4 rifles (police and military versions of the AR-15 semiautomatic assault-style rifle) exchanging countless shots with Vance, who authorities said was armed with an AK-47 selective-fire assault rifle — the importation of which is banned in the United States.
Video from a patrol helicopter shows Vance plowing through a three-vehicle roadblock on Highway 34 and speeding away with troopers in pursuit. In the video, small black dots fly around — which Oklahoma Highway Patrol Chief Ricky Adams identified at a news conference in Oklahoma City on Tuesday as dozens of bullets bouncing off his stolen truck.
The truck begins to slow, and it eventually stops. A shadowy figure — Vance, in the night-vision-enhanced video — emerges from the truck walking backward in a crouch, with what appears to be a rifle pointed back at the pursuing troopers. More bullet casings fly around in the foreground.
The figure then collapses in a heap.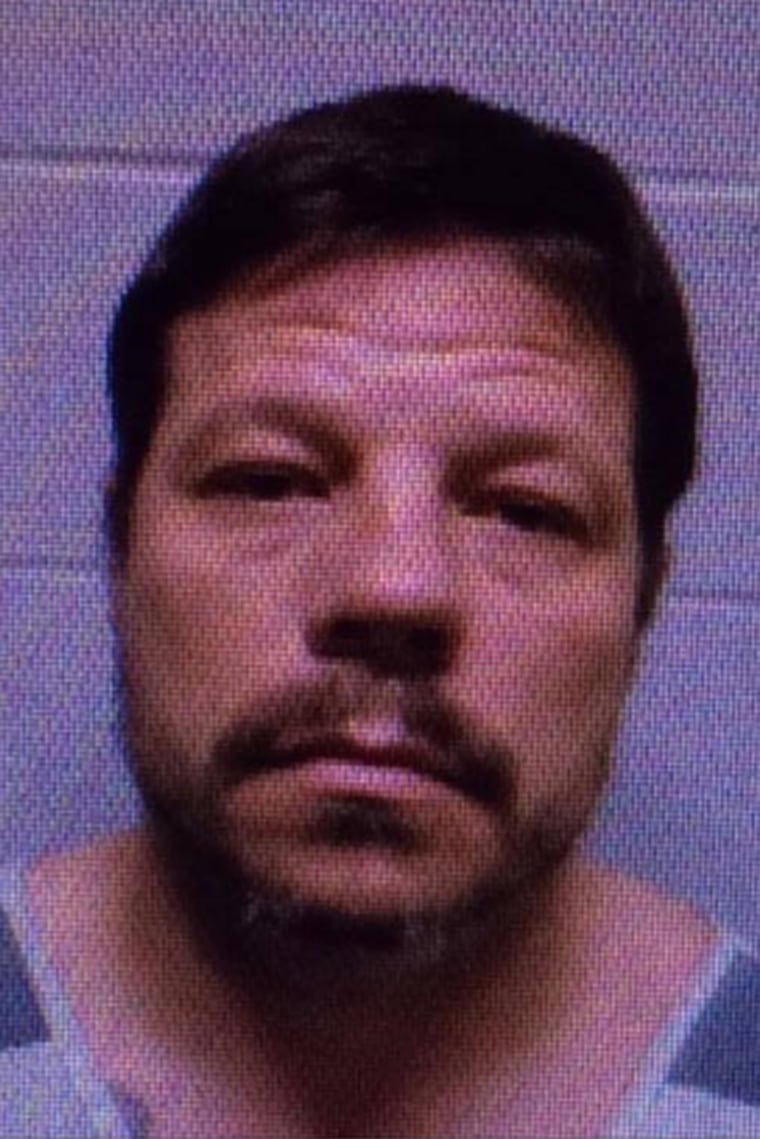 Video from the troopers' dashboard cameras — which record video both out the front windshield and inside the cruisers — show troopers speeding after Vance, juggling their steering wheels and their own rifles as they fire shots while racing after him.
"I'm taking shots. I'm taking shots," one of them calmly reports over his radio as he steers with one hand and fires his weapon with the other.
The troopers were under standing orders to shoot until Vance was "neutralized," Adams said.
"Most gunbattles — two or three rounds are exchanged. Obviously that was not the case here," he said. "It was pretty obvious [that] this night this was going to end."
"These guys did an exceptional job under terribly stressful conditions," he said.