No one is sure why newly installed White House Press Secretary Sean Spicer hates Dippin' Dots — the flash-frozen, beaded ice cream snack sold vending machines and at ballparks — so much, but his feud with the company has been the subject of national headlines this week.
Inexplicably, Spicer has spent the past seven years insulting the space-age treat on Twitter. Starting in 2010, the White House press secretary insisted that "Dippin Dots is NOT the ice cream of the future," in contrast to the company's motto.
Now, there's a website that allows ice cream fans to send a package of Dippin' Dots to Spicer with a single click.
Senddippindots.com will mail Spicer the frozen treat for 6 dollars, payable with credit card or even Bitcoin — the cash of the future.
Why? As the website states, you should send Dippin' Dots to Spicer "because he's going to be really annoyed by it."
Spicer's hatred of the nitrogen-cooled ice cream product has became so notorious that the company responded this week with a peace offering. On Monday, Dippin' Dots tweeted at Spicer and wrote an open letter to the press secretary on its website.
"We understand that ice cream is a serious matter," reads the Dippin' Dots open letter from January 23. "And running out of your favorite flavor can feel like a national emergency! We've seen your tweets and would like to be friends rather than foes. After all, we believe in connecting the dots."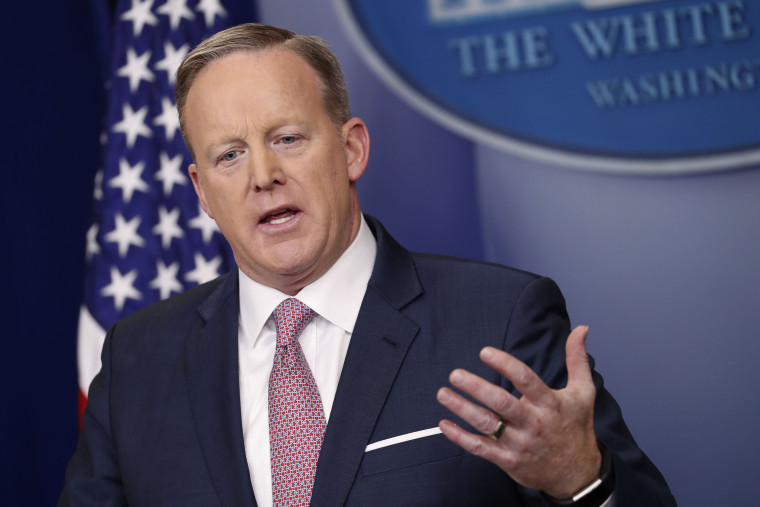 The company's open letter to Spicer also asserts that its sales are up and stresses that Dippin' Dots is "creating jobs and opportunities." After Donald Trump's tweets in support of another private company, L.L. Bean, caused a national boycott, Dippin' Dots may be trying to ward off a business backlash by appeasing Spicer.
That appeasement appears to have worked: after Dippin' Dots tweeted at Spicer on Monday, the press secretary responded around midnight. After the company invited the White House to "an ice cream social," Spicer suggested, "How about we do something great for the those who have served out [sic] nation & 1st responders."
It was unclear as of Tuesday morning if the request would be granted. The Trump campaign press office did not respond to a request for comment.