The first time Anneke Lucas heard about legislation designed to rescue human trafficking victims in hotels, she couldn't help but think about how something like that could have helped her as a child.
"If I had seen the definition that said I was not a prostitute, that would have made a difference for me," Lucas told NBC News. "I was the kind of child that wanted to get help but there was none."
A pioneering Connecticut law aims to put signs explaining who a victim might be along with the phone number for the National Human Trafficking Resource Center hotline in every hotel lobby in the state.
Lucas, who says she survived five-and-a-half years of being tortured and raped at the hands of human traffickers as a child, believes if she had seen a sign that explained she was a victim — not a prostitute — in the many hotels she was taken to, it could have changed her life.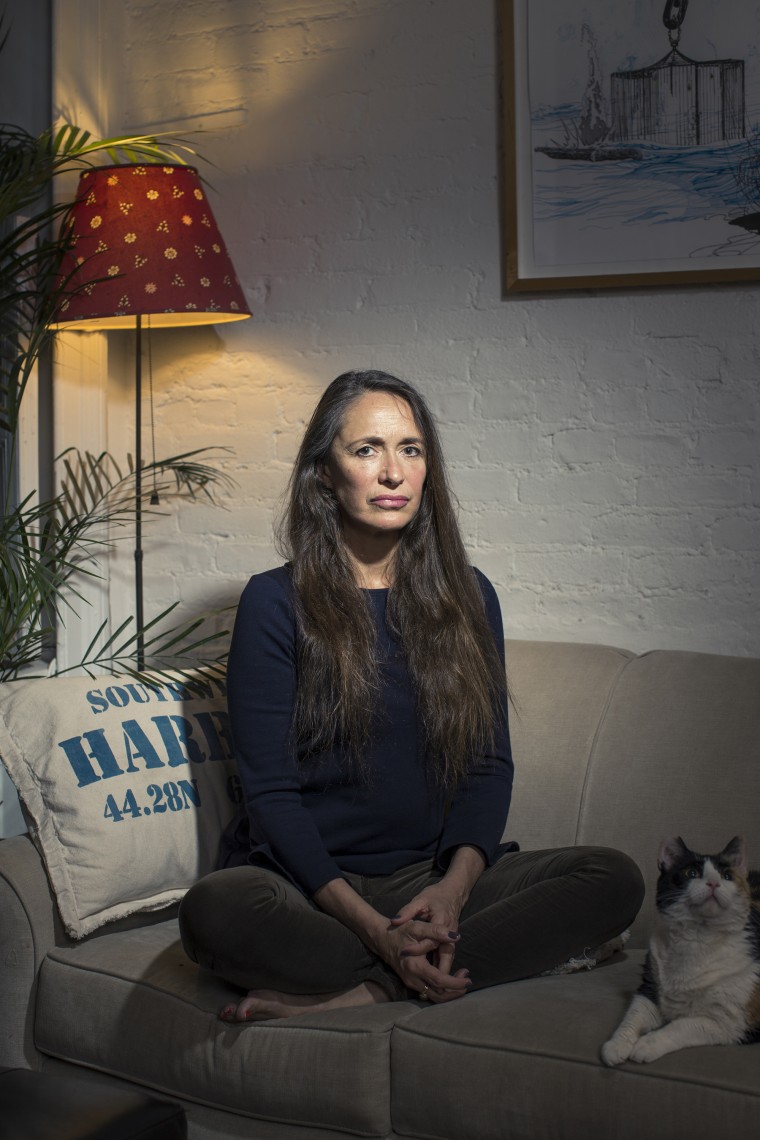 It was that realization that propelled her to advocate for more states to pass similar laws.
Lucas, 53, began an online petition, asking that legislators work toward a similar bill in New York — a Mecca of tourism and the hotel industry — following Connecticut's lead.
After receiving more than 54,000 signatures, she teamed up with New York State Assemblywoman Amy Paulin, who began drafting legislation that would make the signs mandatory in hotels, and would train hotel staff how to spot victims.
Ideas for legislation
Paulin has been a longtime advocate for human trafficking awareness and has already helped to pass legislation that trained hospital staff in New York to recognize and report potential victims.
She told NBC News her passion for the issue came from years of advocating for victims of domestic violence. Paulin recalled how she had been in salons when hairdressers noticed bruises on the hairlines of their clients.
"We knew if a hairdresser saw a bruise they could talk about it and have cards available in ladies room and it was very helpful and continues to be helpful," Paulin said.
When the hairdressers began training to recognize the signs of domestic violence, Paulin realized that kind of training could be applied to a multitude of other professions.
So after Lucas brought the idea to her office to increase awareness in hotels, Paulin knew she had to turn the idea into a reality.
Human trafficking in hotels
Paulin's legislation, which is still in the works, would include mandatory training of staff members as well as informative signs in hotels, motels and inns in New York state.
"One thing we always worry about is that pimps are very clever, and they might find a way of avoiding hotels [with the signs]," Paulin said. "But if there's uniformity they can't avoid all the hotels."
Polaris, an anti-trafficking advocacy group, recorded more than 1,400 cases of trafficking in hotels between December 2007 and February 2015. During that time, more than 1,800 victims were identified in hotels.
The group says its statistics are self-analyzed and do not represent the full scope of the issue.
Out of 26,727 calls made to the Human Trafficking Hotline in 2016, more than 7,500 calls reported human trafficking.
According to the hotline and Polaris' data, New York experienced the fifth-most trafficking out of any state behind California, Texas, Florida and Ohio.
More than 4,500 of the calls made came from victims or survivors themselves, according to the organizations.
Related: Flight Attendants Train to Spot Human Trafficking
While the majority of trafficking is of a sexual nature, according to Polaris, a small portion of those who are trafficked in hotels are labor trafficking victims, meaning they are forced into work in order to repay a debt.
Paulin said her legislation, if passed, would only be aimed at victims of sex trafficking, and in addition to posting signs, would teach the staff what to look for when they suspect a victim is on the premises.
According to Paulin, hotel staff would be trained to notice warning signs including: Intimidation of another person from someone who is obviously overbearing; a noticeable difference in age between two guests who might not look related; tattoos that declare a person is property; young people who come to a hotel repeatedly with different adults.
Commitment from hotels
In order for the proposed legislation to work, Paulin said hotels, motels and inns in New York would need to get on board.
She said there isn't currently a penalty drafted into her legislation for not complying with the order, but Paulin said new laws are "always trial and error."
"I think we have to work with the hotel industry," Paulin said. "There might be some resistance to the signs in their lobbies, but we need their enthusiastic support. Until we get through that, I anticipate there might be some resistance."
Training would also ensure that hotels, motels and inns couldn't plead ignorance or be complacent if they suspected human trafficking was happening on their premises.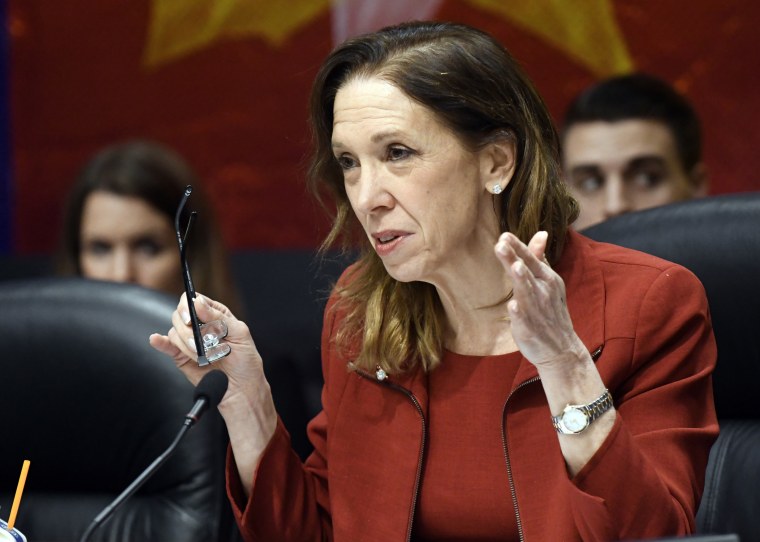 In Philadelphia, a lawsuit was filed earlier this month against a motel called the Roosevelt Inn, its owners and management on behalf of a 17-year-old girl who was allegedly sex trafficked repeatedly at the location.
The suit claims the hotel's management was "fully aware that Minor-Plaintiff and other underage children were compelled to perform sex for money." It also says that the plaintiff, who was 14 at the time, was "visibly treated in an aggressive manner" by her traffickers, would engage in sex acts while men stood outside the door, and "exhibited fear and anxiety" while on the premises.
The plaintiff is claiming negligence on the hotel's part for allowing the teen to be trafficked without reporting the crime.
It is the first known suit brought under the Pennsylvania Human Trafficking Law of 2014, which allows compensation for victims from those who profit from human trafficking.
"The time has come to protect the most vulnerable members of our population and to hold the hotel/motel industry accountable when they knowingly profit from child sex trafficking," Nadeem Bezar, an attorney with the plaintiff's legal representation Kline & Specter, said in an email to NBC News.
The motel's manager, Yagna Patel, 72, who is named in the suit, said he was unaware of any trafficking going on in the Roosevelt Inn.
"We just rent the room and that's all we can do," Patel told the Philadelphia Inquirer. "If we think a lot of people are having a party in the room, we kick them out."
The Roosevelt Inn and its property management company UFVS Management Company did not immediately respond to NBC News' request for comment on this story.
Hotels become proactive
While Paulin is hoping to turn hotels in New York into potential havens for victims of human trafficking, some hotels have already taken it upon themselves to make training and awareness a part of their core values.
Marriott International has had human rights training since 2011, but last year expanded to include human trafficking training. The training, which is available in 15 languages and covers sex and labor trafficking, is given to all associates but is given greater emphasis to staff that interact with guests the most like house keepers, restaurant staff and safety and security specialists.
Tu Rinsche, director of Corporate Social Responsibility and The Ritz-Carlton Community Footprints Program, said the Marriott's training has been so expansive, it was donated to the American Hotel and Lodge Association so other resorts and hotels could use the training for their staff.
Related: Man Arrested After 8 Women Found Captive in Georgia Home in Possible Human Trafficking Case
"I would say that the industry has worked well and closely together to promote ending human trafficking and modern day slavery," Rinsche said. "We've also made [our training] a brand standard and made it available to all staff around the world."
Rinsche said several other major hotel chains also provide human trafficking training to ensure the issue does not take place at their locations. However, currently in most states, there is no mandatory training and corporations take it upon themselves to teach their staff how to be aware of potential trafficking.
Coming out of the shadows to help victims
With lawmakers like Paulin behind her, Lucas said she hopes every state will pass legislation working toward a trafficking-free future.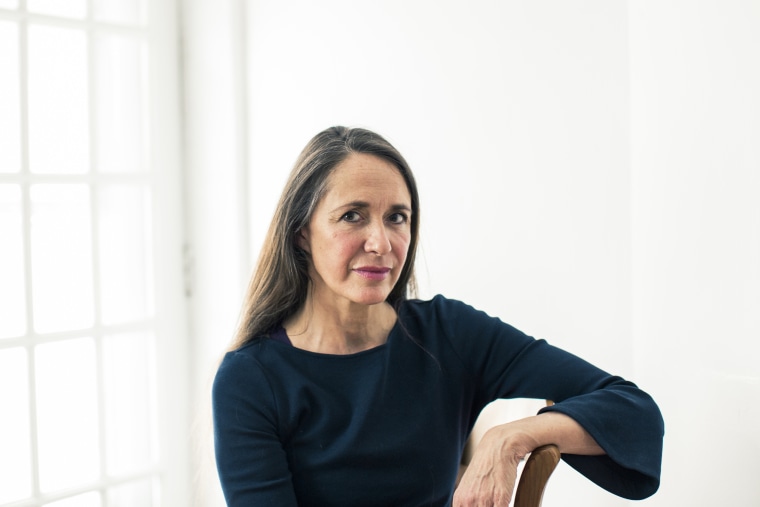 "I would be interested, if we get it passed here, to keep working with [the law]," She said. "I've been contacted by legislators in other states, but I wanted to start where I am — knowing this is a hotbed for trafficking."
She said part of winning the battle against traffickers is ensuring people are aware of what to look for in the environments they frequent most.
Lucas said because of her own experience, she thinks if Paulin's legislation is adopted, real strides will be made in combating trafficking.
"The awareness of staff can make such a difference," Lucas said.