The following article is adapted from the new book "The Last Pirate: A Father, His Son, and the Golden Age of Marijuana." It's the story of a Florida family man who joined the most prolific pot ring in America, and exploded his life in the process. In this exclusive excerpt, partners of the author's father pull off their first major job, a single-shot smuggle into New York Harbor in 1976. Afterwards, they go looking for the Old Man, as the author's father became known in the business, to help them sell it.
In his lifetime, William Terry was a musician, a pilot, a father, and many other things besides, but most crucially, he was a multi-ton marijuana smuggler, according to the Drug Enforcement Administration, the quintessential outlaw of the late 1970s and 80s.
He looked a bit like Robert Redford, with feathered blonde hair, a long, lean body, and the bounce step of the high-school track star he had once been. He could have done anything with his life. His father ran a series of sporting goods stores in New England and served as a Boy Scout volunteer. But what Willy most wanted to do was play the guitar and sell marijuana.
He did enough of both to move from a post-college crash pad in Maine to a house next door to Jimmy Buffett on St. Barts in the late 70s. At night he and Jimmy played the same stage at Le Select Bar in Gustavia city center. And after shows, the party was either at Buffett's Autour du Rocher, a disco attached to a five-room hotel and an all-night jewelry shop, or at Willy's house, where the cherub statutes never stopped tinkling chlorine and the pool stayed warm all night long.
Willy got his start smuggling Mexican reefer sometime in the late 60s. Back then, kids like him could drive a van across the border at Laredo or El Paso and start looking for a supplier, who would also be looking for them. There was no trick to finding a dealer: put the word out with taxi drivers and bartenders, and then drink in plain view of the door for as long as it takes for someone to come get you.
Charlie and Willy were sons of the revolution, fighting for freedom: the freedom to get stoned, the freedom for adults to control their own lives, expand their own minds.
The safest smuggling route, if you didn't mind smallish loads, was to carry your product across the Rio Grande and into the United States, dropping it off wherever you could reliably hide it. That's what Willy would do. He picked Texas, near El Paso, and after the drop he'd walk back into Mexico, find his car, and drive back into America the same way he'd left. A couple of days later, he'd retrieve his dope from the underbrush and there'd be joy—and a 100 percent mark-up—on the East Coast.
In the summer of 1974, Willy tried for his largest load to date, 200 pounds that he walked across the drought-shallowed Rio Grande in a raft. He then sank the raft under some rocks, and a few days later went for the pickup. But he wasn't alone. A team of customs agents had been tailing him since the checkpoint at El Paso. They had noticed his muddy shoes.
He got a year in prison and served less than six months in Danbury, Connecticut, close to where his parents were living. His partner, Charlie, my future step-father, drove down from Maine and visited Willy often in prison. Both of them had read enough penny novels to know that prison was like graduate school for the criminally ambitious.
"I'm learning a lot," Willy told Charlie.
"Anything interesting?" Charlie said.
"Yeah."
"What's that?"
"Forget Mexico."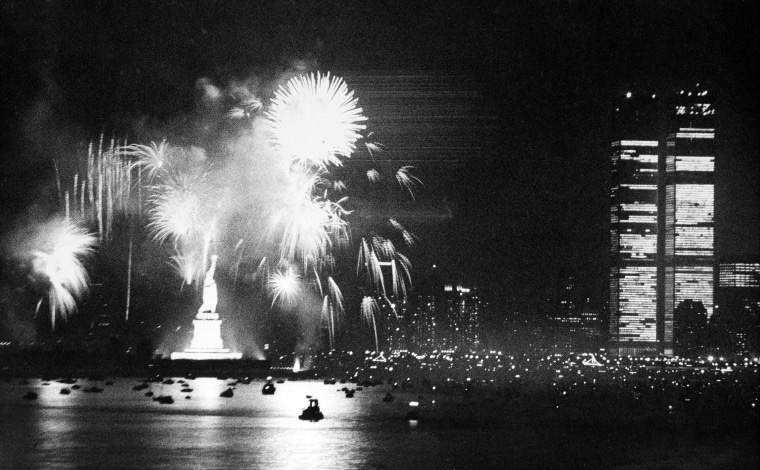 In 1975 Willy got out of prison and Charlie got on a flight to St. Bart's. He was to meet Willy's new contact, a revered older smuggler who had made a name for himself with solo guerrilla tactics. When strong winds snapped the mast of his schooner off the coast of South Carolina, he lashed it together with rope and limped back to the islands, waving off help from the Coast Guard and saving a hold full of reefer.
Charlie found him sitting in an ocean-front house with five other people. The furniture was wicker, the tables were glass. On the beach, the waves broke languorously along the shore. A days-old Sunday edition of The New York Times was doing nothing on a side table. No one was talking.
Charlie picked up the paper and started to read. On page 40 there was a small article about a tall-ship festival to mark America's bicentennial: dozens of vessels, an international naval review, the whole harbor crawling with the Coast Guard and private yachts. It was called Operation Sail.
"Can we use this in a scam?" he asked. Everyone smiled.
Operation Sail was the brainchild of 60-year-old Frank Braynard, the founder of New York's outdoor mall, the South Street Seaport, and the last Shipping News reporter at the old New York Herald Tribune. His team worked out of an office at One World Trade Center, and he too was using the bicentennial as a diversion—"a delicious excuse," he told the Times—to bring together the biggest collection of windjammers and warships since the war for Greek independence in 1827.
By the summer of 1976, the stage was set for both events, the smuggle and the celebration. Braynard called his festival a seagoing salute to America's birthday. Charlie saw his work in a similarly patriotic light. He and Willy were sons of the revolution, fighting for freedom: the freedom to get stoned, the freedom for adults to control their own lives, expand their own minds.
Operation Sail grew and grew until more than a dozen tall ships were scheduled to make a majestic Fourth of July journey from Staten Island, past Brooklyn and Governor's Island, past the Statue of Liberty, past the canyons of Wall Street, and up the Hudson to the far tip of Manhattan. In their wake would come an armada of schooners and yawls, cutters and catboats, ketches, sloops, brigantines, barques, barquentines, 80 international military vessels, frigates and destroyers, submarines, amphibious trucks, a Chinese junk ship, a Spanish galleon, and librarian-run "history barge."
The masses sang "The Star-Spangled Banner." Meanwhile, eight tons of Colombian weed was on its way to the streets.
More than five million people were expected to watch live, either from the shore or from the decks of 20,000 private vessels. At the symbolic center of it all would be the USS Forrestal, an 80,000-ton aircraft carrier that would host President Gerald Ford and Vice President Nelson Rockefeller: the boys of honor, overlooking their bathtub of toys.
While Charlie was planning the sales, Willy went to pick up the product. He flew into Barranquilla, Colombia, and drove into the Sierra Madre mountain range, the highest in South America. He went through the "staff only" door of the industrial marijuana industry, as close to the source as an American would get until they started growing their own.
Meanwhile, Charlie secured two piers at the mouth of the Hudson, near Sandy Hook, New Jersey, where the tallest of tall ships—the ones that couldn't clear the 127-foot Brooklyn Bridge—would be based before and after the parade. These piers were right out in the open. But that was the point.
Two theories of crime dominate the underworld. According to the first, crime is best carried out in secret, where no one can see and thus no one will know. That's true, but according to the second theory, the best way to keep something secret is to do it out in the open, to act like it's the most natural thing in the world. In other words: never whisper, always yell. That way no one will listen.
At dawn on June 25, 1976, six marijuana-laden sailboats appeared off the East Coast, tacking north. By Friday, July 2, the sailboats were anchored at the mouth of the Hudson. By July 3rd they were just another group of toys in the tub. The Coast Guard was busy with inexperienced boaters, drunks falling overboard, idiots capsizing because of an ill-placed keg.
There was so much work that they told people who broke down or ran out of gas to just drop anchor, and someone would get them in the morning. No one bothered the gaggle of long longhaired men with burlap bundles of marijuana—each about the size of a sofa cushion—and a fleet of U-Haul trucks.
At full dark, a firework show began. As a helicopter dragged a 100-foot electric American flag above the Statue of Liberty, the masses sang "The Star-Spangled Banner." Meanwhile, eight tons of Colombian weed was on its way to the streets.
In the years that followed the bicentennial, Charlie and Willy grew rich together, selling an annual load, sometimes two, with seven or eight or nine tons of Colombian marijuana apiece. Willy cleaned it of seeds and stems and most of the leaves, so there was no wasted weight, no wasted labor.
With the proceeds Charlie moved to the Caribbean too, to a bungalow on St. Thomas with views of Magens Bay, a white sand beach that's among the most popular in the world. Willy moved to St. Barts, of course, where he bought a small house on a hill, and then a big house on a higher hill. In 1979, his next door neighbor and jam-partner, Jimmy Buffett, was arrested for smuggling marijuana.
Buffett later denied anything more than partying with smugglers, which was unavoidable on the island, and the charges were dropped. The DEA has a picture of Willy playing a song at Buffett's wedding, and the Caribbean crooner has admitted that some of his best friends were dealers. With his songs of island high jinks, Buffett added enchantment to the whole marijuana-running world, providing propaganda for the lifestyle in the late 1970s when lots of dealers were dropping out or switching to cocaine.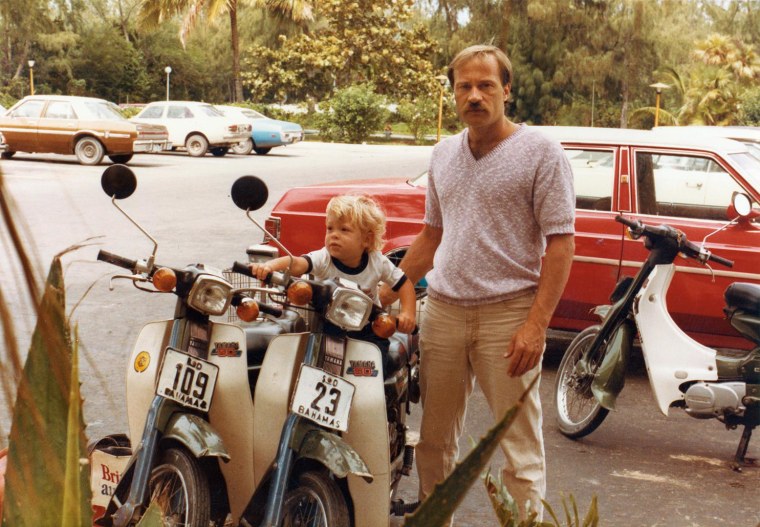 Charlie and Willy never wavered in their commitment to reefer. They discovered that their stateside partner was diversifying. He was a Boston guy, and he ran a combination of cocaine and weed, accepting shipments of both drugs in endless varieties, like a café collecting bags of coffee, breakfast buns, and cage-free eggs.
It was bad news being tied to that kind of organization. If one of their far-flung smugglers fell, you can bet they'd try to take the whole ring down. So Charlie and Willy started asking around for a new contact, and they kept hearing the same nickname: the Old Man.
I know because the Old Man was my old man, and when his life took off, mine went with it.