A New York City police officer will not face federal charges in the death of Eric Garner, the unarmed black man heard in a video repeatedly saying "I can't breathe" after he was put in an apparent chokehold, according to a person familiar with the case.
The Justice Department on Tuesday concluded its five-year investigation and will not bring civil rights or criminal charges against NYPD Officer Daniel Pantaleo, who was seen in the video with his arm around Garner's neck.
According to a senior Justice Department official, Attorney General William Barr made the final decision not to charge Pantaleo, choosing to follow the recommendations of Brooklyn prosecutors.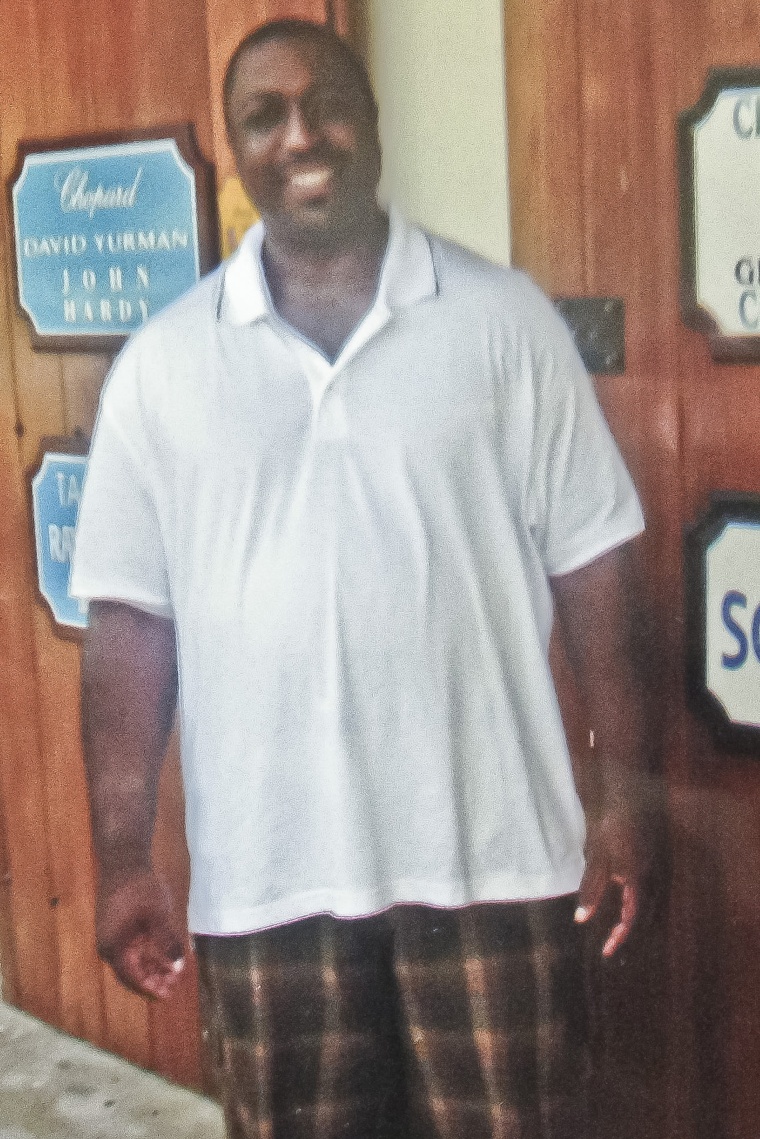 However, attorneys in the Civil Rights Division thought charges could have been filed, according to two DOJ officials.
The decision not to pursue charges comes one day before the fifth anniversary of Garner's death, which was also the deadline for charges to be filed.
Garner, 43, who was asthmatic, was being arrested for allegedly selling untaxed, loose cigarettes. His death on July 17, 2014, sparked national outrage and protests. The phrase "I can't breathe" — which he said 11 times during his arrest — became a rallying cry for police reform.
A medical examiner ruled Garner's death a homicide, saying the chokeholdwas the cause. Chokeholds are prohibited by the New York Police Department. Pantaleo has said that he performed a legal move called the "seatbelt" on Garner.
Pantaleo's lawyer, Stuart London, said the decision not to file charges confirms the officer did not violate Garner's civil rights.
"It is always a tragedy when there is a loss of life," he said in a statement. "Officer Pantaleo utilized NYPD approved techniques to make the arrest in this case. Officer Pantaleo is gratified that the Justice Department took the time to carefully review the actual evidence in this case rather than the lies and inaccuracies which have followed this case since its inception."
A grand jury on Staten Island declined to indict Pantaleo in Garner's death, but the officer was the subject of a departmental trial earlier this year. An administrative judge has not yet submitted her findings to Police Commissioner James O'Neill, who ultimately decides if Pantaleo will keep his job.
Richard P. Donoghue, the U.S. Attorney for the Eastern District of New York, said at a news conference Tuesday following the decision, that there was not enough evidence to charge Pantaleo, or any of the other officers involved in Garner's arrest.
"There is insufficient evidence to prove beyond a reasonable doubt that the police officers who arrested Eric Garner ... acted in violation of the federal criminal civil rights act," he said, calling the death "a terrible tragedy."
The NYPD said in a tweet Tuesday that the disciplinary case against Pantaleo is ongoing and won't be affected by the Justice Department's announcement.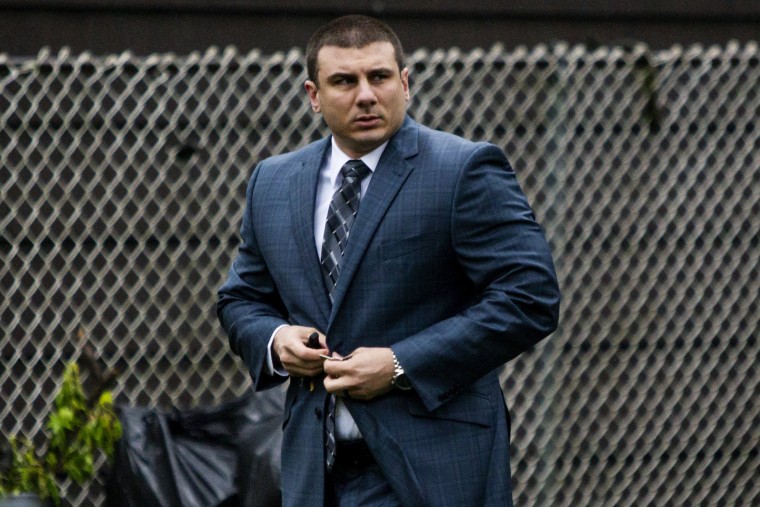 "Everyone agrees the incident should not have ended with Garner's death," the senior Justice Department official told NBC News, adding that the law requires proof that Pantaleo acted "willfully" during his arrest of Garner.
"We prosecute people for what they do on purpose. We would have to prove that in that struggle, a dynamic situation, that the officer decided he was then going to apply that hold, that it was wasn't just a mistake," the official said.
The Justice Department's announcement sparked immediate criticism. Garner's daughter, Emerald, said she was "very angry" over the decision and called on Pantaleo to be fired.
"Five years later, and there's still no justice," she said at a news conference after the decision was announced. "Don't apologize to me, fire the officer."
Gwen Carr, Garner's mother, said the Justice Department "has failed us."
"My son said 'I can't breathe' 11 times and today we can't breathe because they have let us down," she said. "We're asking the commissioner to make the right decision. Officer Pantaleo and all the officers involved in my son's death that day need to be off the force."
New York City Council Speaker Corey Johnson condemned the decision as "inexplicable and wrong."
"It took the Department of Justice five years to deny justice to Gwen Carr, when it takes five seconds to see that Eric Garner was choked to death for no reason," he said in a statement. "While I am not surprised by the Trump 'Justice Department's' ill-advised and wrong-headed decision to give Officer Pantaleo a pass, I'm nonetheless outraged."
State Attorney General Letitia James said in a statement: "The entire world saw the same devastating video five years ago, and our eyes did not lie. Today's inaction reflects a DOJ that has turned its back on its fundamental mission – to seek and serve justice."