A 15-year-old New York girl who fatally stabbed a 16-year-old cheerleader in April has been sentenced to up to nine years behind bars. 
The teenager, who was not publicly identified because of her age, pleaded guilty to first-degree manslaughter last month in the death of Kayla Green, a sophomore at Mount Vernon High School. 
The teen suspect was sentenced to a term of three to nine years in jail on Tuesday, the Westchester County District Attorney's Office announced.
The April 8 stabbing unfolded after a parade was held to honor the boys basketball team at Mount Vernon High School for its state championship win.
A "brawl" involving some cheerleaders broke out after the off-campus festivities, then-Mount Vernon City School Superintendent Kenneth Hamilton, who has since left his position, said in an April livestream on the district's Facebook page.
It's not clear what precipitated the brawl. Green and the defendant had been members of the Supreme All Stars, an independent cheer squad, and Green later became a Mount Vernon High School cheerleader, LoHud, which covers the Lower Hudson Valley, reported. 
The defendant stabbed Green in the abdomen with a knife on Gramatan Avenue in Mount Vernon, prosecutors said. Green was hospitalized and died of her injuries. 
The teen suspect was arrested later that evening in Dobbs Ferry.
Another student was injured but was expected to make a full recovery, police said at the time. An additional assault charge in connection with that injury was dropped, the district attorney's office said.
District Attorney Miriam Rocah said in a statement on the sentencing: "A teenage defendant senselessly took the life of Kayla Green, and in doing so, left a community devastated."
The defendant will be in the custody the state Office of Children and Family Services until she is 18. After that, she'll be moved to the custody of the state Department of Corrections and Community Supervision, the district attorney's office said.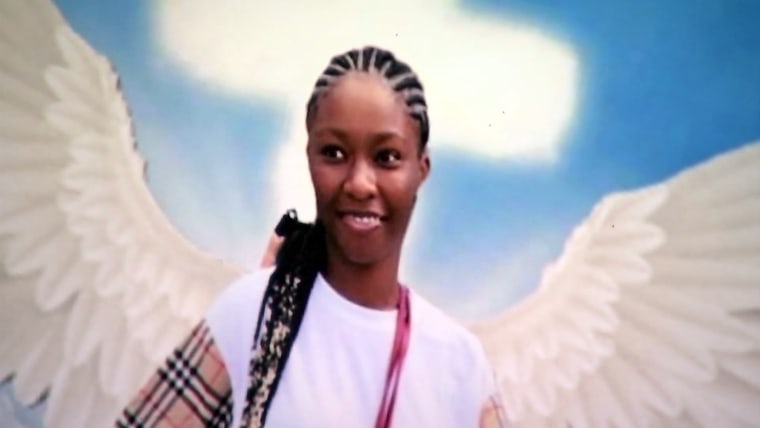 The defendant addressed the family in court and gave a tearful apology. 
"I wish there was more I could do than say I am sorry," she said, NBC New York reported. 
But the apology didn't resonate with the victim's family. 
"My family is broken, and our heart will never mend," Green's mother, Lavern Green, said outside the courthouse after the sentencing.
"Three years for a murder is nothing. That's nothing. We have to go to visit a grave to see my niece," said Tasania Rhoden, the victim's aunt. "And meanwhile, there's a young woman who in three years will be outside skipping."
Lauren Raysor, the attorney for the Green family, said after the sentencing: "Every party, every system failed. We had a young lady in school, wreaking havoc in the Mount Vernon school system.
"They were fully aware of what this young lady was doing inside that school, and it was a danger to every young person who was in the school, and they did nothing," she said.
NBC News has asked the school district and an attorney for the teen defendant for comment.
CORRECTION (Jan. 25, 2023, 9:30 p.m. ET): A previous version of this article misspelled the last name of the Westchester County district attorney. She is Miriam Rocah, not Roach.