A landslide in Saratoga County, New York, left several residents displaced Sunday afternoon.
Photos of the slide in the town of Waterford, 12 miles north of Albany, show a massive crater that swallowed trees and left houses hanging precariously on the edge.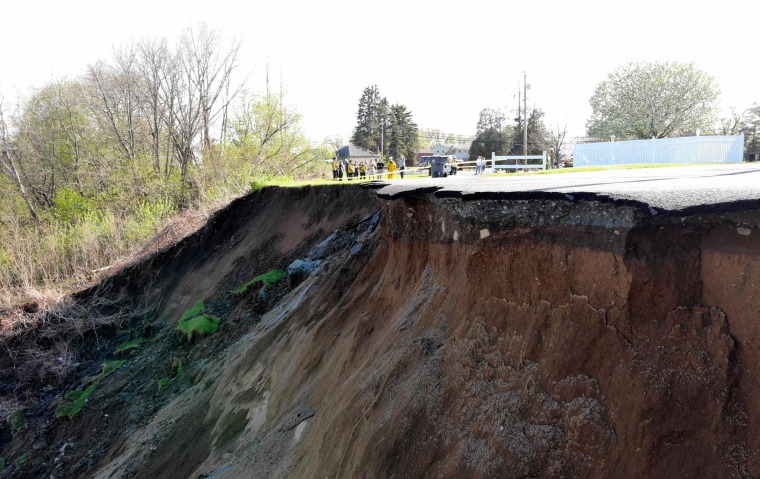 The Saratoga Office of Emergency Services said several homes had to be evacuated, and three homes were affected, according to the F.B. Peck Hose Company, which assisted the Waterford Fire Department. But no injuries were reported and no structures were totally destroyed.
The area will be monitored over the week, and the Saratoga County Sheriff's Office said a drone was deployed to assess the damage so that responders wouldn't have to risk entering the collapse area.