A New York man schemed with alleged mob figures to fix an NCAA college basketball game by offering players thousands of dollars, federal prosecutors said Thursday.
Benjamin Bifalco, 25, was among 20 people swept up in a federal probe targeting members of the Colombo crime families and their associates in Staten Island, according to the U.S. Attorney's Office for the Eastern District of New York.
Bifalco was caught on a wiretap discussing his scheme with Joseph Amato Jr., the son of an alleged Colombo captain.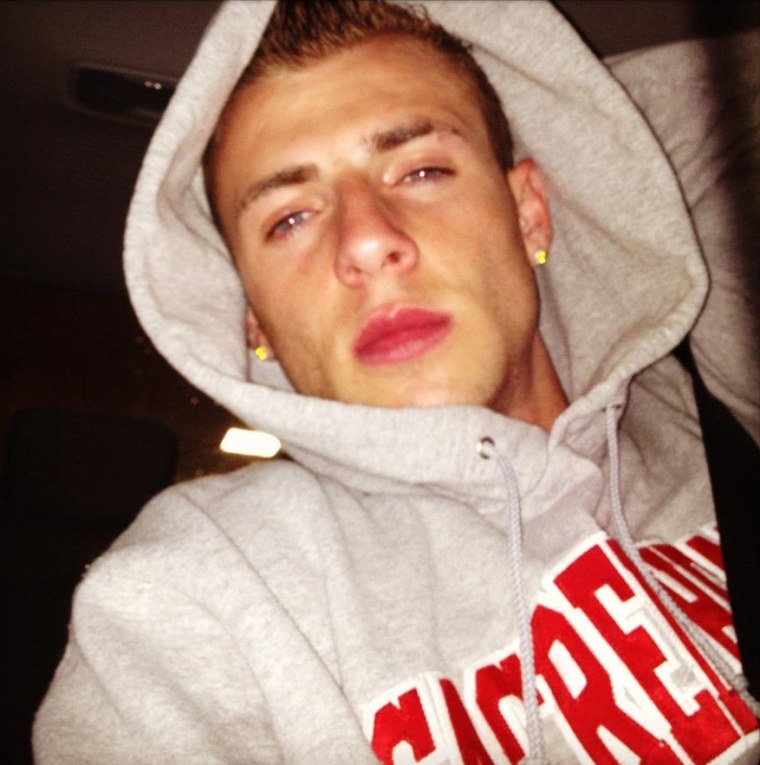 Bifalco first asked Amato Jr. if it was okay for him to "talk about this on the phone," court papers say.
"I mean, why not?" Amato Jr. answered. "You talk about everything else on the f------ phone, and you're an idiot."
In a series of phone calls over the next several days, Bifalco laid out his plan to fix the game by "offering to pay thousands of dollars to multiple members of a basketball team so that they would intentionally lose by a lot," allowing the favored team to cover the point spread, the court papers say.
Bifalco tried to persuade Amato Jr. to place thousands of dollars on the game, according to federal prosecutors.
The court documents do not specify the team or the date of the game.
Shortly before the game, federal prosecutors say, Amato Jr. sent two text messages to Thomas Scorcia, an alleged member of the Colombo mob family.
"Ok I wouldn't trust the game I was telling u about" and "I'm not touching it personally[,]" Amato Jr. wrote, according to court documents.
Federal prosecutors noted that was "good advice given that the favored team did not cover the spread and the bets would not have been winning ones."
Bifalco was arraigned Thursday afternoon on one count of attempted sports bribery, and released on a $200,000 bond, according to a spokesman for the U.S. Attorney's Office for the Eastern District of New York. Attempts to reach Bifalco were not successful.
Among the others arrested Thursday were 11 men identified by federal prosecutors in court documents as members of the Colombo crime family, including alleged captain Joseph Amato and Daniel Capaldo, also known as "the Wig" and "Shrek." They were hit with racketeering charges and other offenses, according to the Brooklyn federal prosecutors.
The investigation began in November 2016 when a GPS device was found hidden on an MTA bus. Investigators learned that the device belonged to Amato, who had purchased it to keep tabs on his then-girlfriend, prosecutors said.
Amato had planted the device on his girlfriend's car, but it was discovered after several months and at some point placed on the bus "likely to thwart Amato's stalking efforts," court documents say.
Prosecutors uncovered emails from Amato in which he attempted to instill fear in his then-girlfriend by boasting about the resources at his disposal, according to court papers.
"This is my island. Not yours. I have the eyes all over[.]" Amato said in one email, court documents say.
In another, Amato said, "I'm called a MANS MAN!!! … Anyone could end up in jail. I don't wish it on anyone[.] Especially weak men. Who could never deal with it. I thrived there and anywhere I go."
The investigation into Amato opened up a world of criminality, according to federal prosecutors.
He allegedly extorted the operators of gambling businesses, assaulted rivals and kept in his house two tasers, one disguised as a flashlight, as well as a canister of apparent tear gas with the word "Paralyzer" written on the exterior, the court documents say.
Amato's associates operated loansharking businesses and used violence to intimidate rivals and collect debts, the prosecutors say.
"The evidence obtained in this investigation makes clear that the Colombo family is thriving and continues to engage in criminal activity including, among other crimes, acts of explicit violence, extortion, loansharking and the operation of illegal gambling businesses," federal prosecutors say in the court papers.
It was not clear if any of the defendants had hired lawyers.
The bust comes seven months after longtime Colombo boss Carmine Persico died at a North Carolina hospital near the federal prison where he was incarcerated. Persico, who was known by his enemies as "Snake," was serving a staggering 100-year sentence on charges of murder and racketeering.
The youngest of New York City's infamous "five families," the Colombos were decimated by bloody mob wars and a string of convictions in the 1990s and the 2000s.