A couple on Long Island, New York, whose former nanny stole their cat to spare him from being euthanized said they want the tabby back.
Julie and Russell Berman said their nanny of six years, Rebecca Katz, took Tigger without their consent.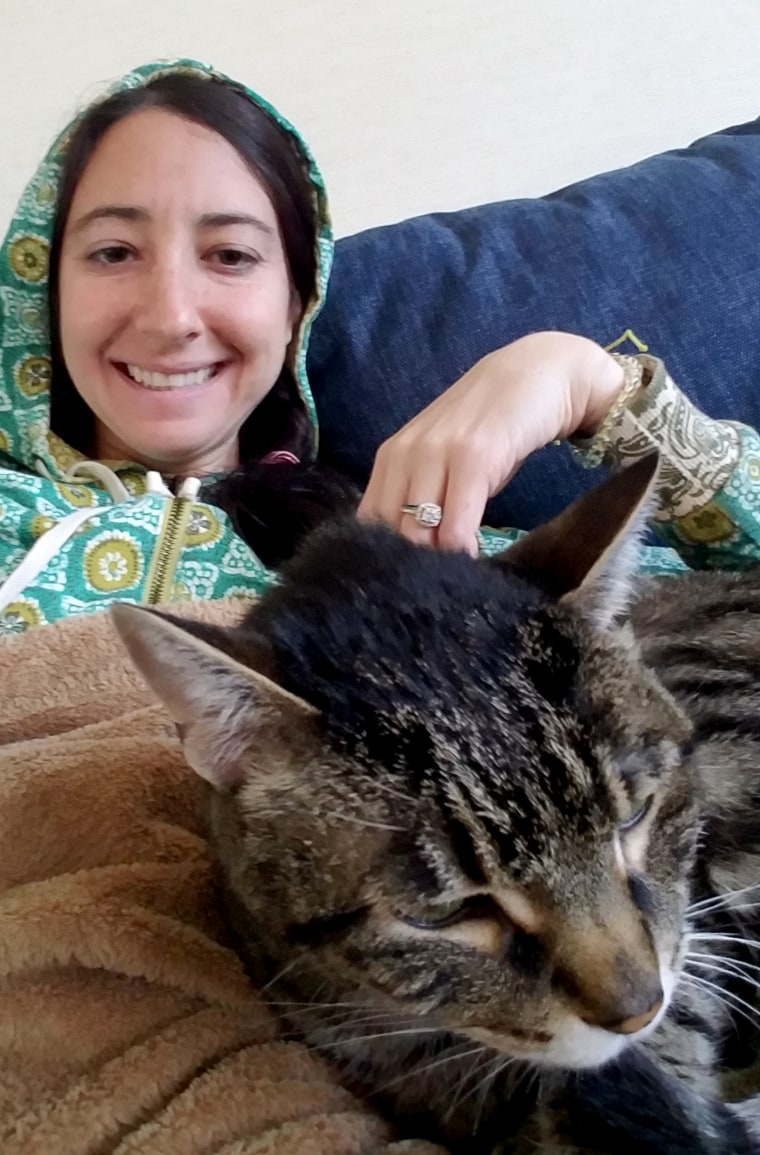 The Bermans contacted police after security camera footage allegedly showed Katz leaving their home with Tigger. Katz turned herself in earlier this month and was charged with petit larceny. She appeared in Nassau County District Court on Wednesday and was released on conditional probation.
The judge did not make any ruling on the cat. Both sides are due back in court again on Friday.
Katz, 33, told NBC News on Thursday that she stole the cat on July 2, a day before Tigger was scheduled to be euthanized. She said she left Julie Berman a lengthy note explaining her actions.
"I left a note on their kitchen counter basically saying, 'I'm sorry I can't let you do this. Let me give you the break you deserve,'" Katz said.
Julie Berman would often say Tigger "was a bad boy" and that he "was going to get the needle," including in the presence of her children, according to Katz.
Katz said Tigger had behavioral and health issues and she asked the couple to take it off their hands for years. She said she had hoped the Bermans would not terminate their business relationship after she took Tigger. Katz said she has spent more than $1,000 on veterinarian visits for Tigger.
Julie Berman told authorities she had planned to put down the family's feline of 15 years "due to many medical issues and our pet living in pain over the recent months," according to court documents. But the Bermans still want Tigger back.
On Thursday, Russell Berman said, "We just want our cat returned back to our family so we can move on from this situation."