Newly released footage shows the first crewed voyage to the wreckage of the doomed Titanic, which sits on the floor of the Atlantic Ocean after it sank in April 1912.
The Woods Hole Oceanographic Institution recorded the video in July 1986 and premiered it Wednesday night on YouTube, providing "rare, uncut, and unnarrated footage" of the first time humans set eyes on the sunken ship, the institution said.
Robert Ballard, who led the team that first discovered the wreckage, told NBC's "TODAY" that to "land on the deck of the Titanic" was "amazing, almost hard to believe."
The footage was released in conjunction with the 25th anniversary release on Feb. 10 of the remastered version of James Cameron's 1997 film "Titanic," The Associated Press reported. Ballard said the footage helped inspire the Academy Award-winning movie starring Leonardo DiCaprio and Kate Winslet.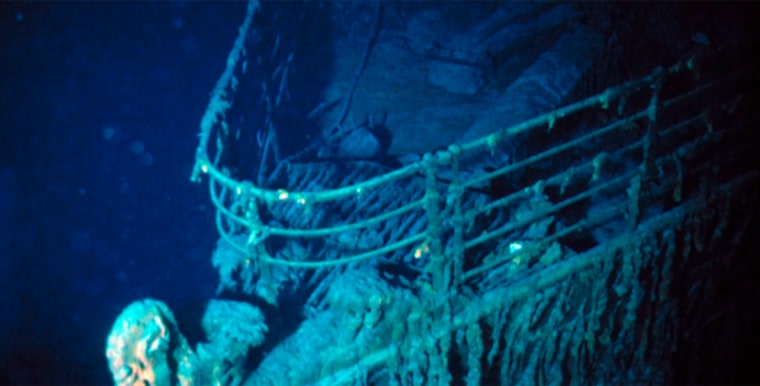 The institution, which studies marine science and engineering, said a three-person submersible named Alvin and a remotely operated vehicle dubbed Jason Jr. were used to survey the wreck site.
"It was really literally entering a preserved museum, and the deeper you got into the ship, the more preserved it was," Ballard said.
The British luxury passenger liner, considered unsinkable, was voyaging to New York City when it hit an iceberg and sank in April 1912. About 1,500 passengers and ship personnel died.