Ten families touched by the Newtown massacre filed a wrongful death lawsuit Monday against companies that made, distributed and sold the Bushmaster AR-15 rifle that Adam Lanza used to kill 20 children and six staffers at Sandy Hook Elementary two years ago. The suit argues that the gun is a military assault weapon that never should have been on the general market.
"It's important for my family to honor my sister and not have her name just be the teacher that shielding her kids," said Jillian Soto, sister of victim Vicki Soto. "I want people to remember that her family fought in court for her name and to make change happen to hold the gun industry responsible."
A federal law passed in 2005 shields gun makers and dealers from many liability lawsuits, but the families' lawyers say there are exceptions. The suit is using one of them — the theory of negligent entrustment — to argue that the companies are at fault for letting civilians get their hands on weapons meant for the battlefield. Other suits have cited that exception, but only when targeting the retailer — not the manufacturer or the distributor.
Although the suit seeks damages, Soto said money is not the motivation. Instead, she wants gun firms to stop funneling AR-15s to civilians. "No matter what the outcome is, at least we gave it a shot," she said. "If we don't win, we won't regret what we have done in our sister's honor."
The complaint, which was filed in superior court in Bridgeport, Connecticut, names Bushmaster, firearms distributor Camfour and gun shop Riverview Gun Sales. It was filed by the families of nine children and adults killed by Lanza and one surviving teacher.
Representatives of Bushmaster and Riverview did not return calls. A representative for Camfour hung up on a reporter.
IN-DEPTH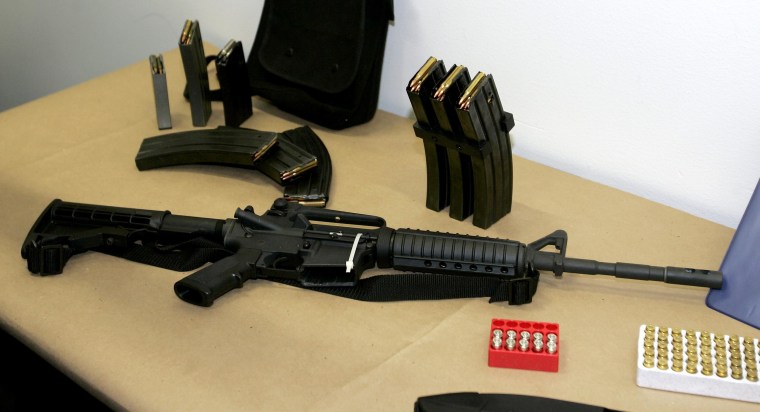 — Tracy Connor