A senior at the Colorado school where two fellow students opened fire, killing one and wounding eight, said Wednesday that she was in her British literature class when one of the shooters, a male classmate, pulled out a gun.
Nui Giasolli, a student at STEM School Highlands Ranch, a K-12 school in a Denver suburb, told the "Today" show that the classmate had come to class late on Tuesday. "The next thing I know, he is pulling a gun and is telling nobody to move."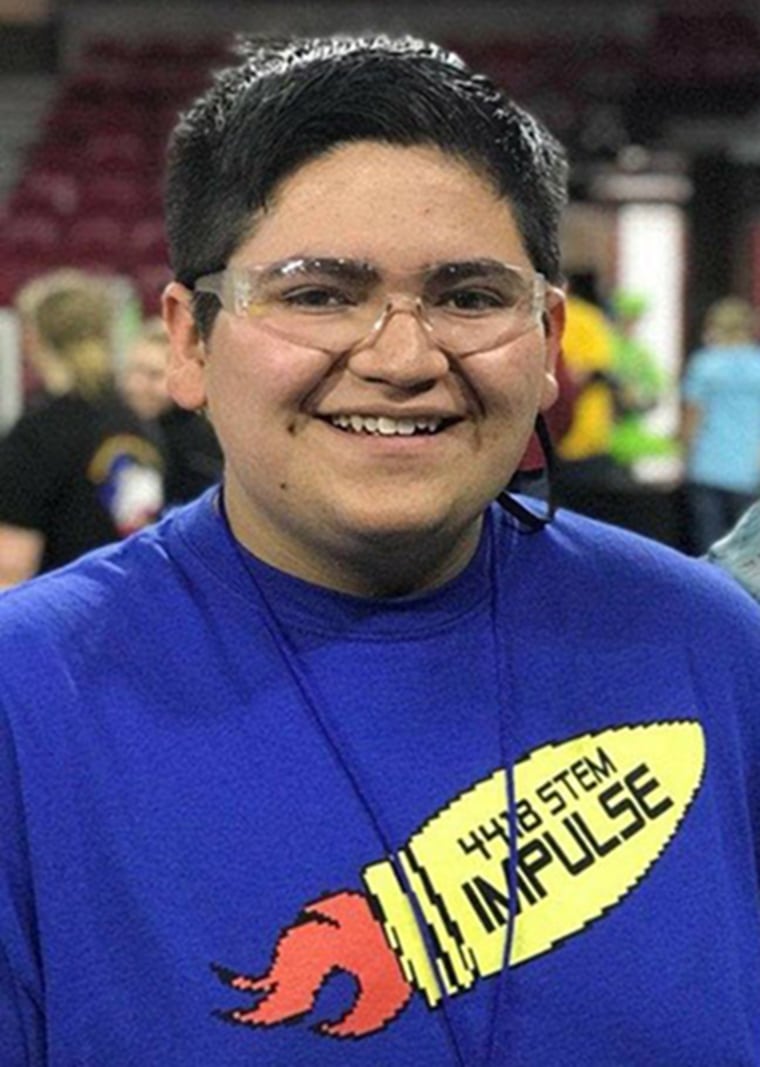 "That's when Kendrick lunged at him, and he shot Kendrick," Giasolli said, "giving all of us enough time to get underneath our desks, to get ourselves safe, and to run across the room to escape."
Kendrick Castillo, 18, was killed in the shooting. According to FIRST, a robotics non-profit that advocates for youth in science, technology, engineering and math programs, Castillo was a member of the varsity robotics team.
The two suspects, both students, are in custody; one has been identified by police as Devon Erickson, 18. Giasolli said Erickson was the shooter in her class. Erickson made an initial court appearance on Wednesday and prosecutors are expected to file charges against him on Friday.
Authorities identified the second suspect as a juvenile female, but a public defender clarified that the juvenile prefers to use male pronouns. NBC News is not identifying the underage suspect, who has not yet been charged.
Other students helped Castillo tackle the shooter, Giasolli said, adding that saved her and her classmates' lives.
They "were brave enough to bring him down so that all of us could escape and all of us could be reunited with our families."
"I can't thank them enough," she said.
Among those who rushed the shooter were Brendan Bialy, a senior, who plans to become a Marine after graduation, his father told NBC News.
Nyki Giasolli, Giasolli's mother, said the shooting and its aftermath have been a "nightmare."
"It's been so hard, but I did get to hold my babies last night and they are home with me now," Nyki Giasolli — whose son, Kupono, is also at the STEM school, in 9th grade — told "Today."
Giasolli said she is determined to return to school.
"I don't want to give the shooters the satisfaction of being afraid of some place that was my second home for four years," she said. "I want to show them that even though they did this terrible, terrible thing, that we can all come together and we can all make it a happy place again, because that's what really matters."
President Donald Trump tweeted Wednesday afternoon that, "Our Nation grieves at the unspeakable violence that took a precious young life and badly injured others in Colorado."