The parents of slain Washburn University football player Dwane Simmons are asking for the public's help in identifying who killed their son and wounded his friend, Corey Ballentine, hours after Ballentine was drafted by the New York Giants over the weekend.
"My son deserves justice, please speak up if you know anything," Dwane Simmons' father, Navarro Simmons, told NBC affiliate KNST in Topeka, Kansas. "They have anonymous lines out there. Speak up."
Police in Topeka, where Washburn University is, said officers found Dwane Simmons, 23, dead when they responded to reports of gunfire about four blocks from the university, shortly before 1 a.m. Sunday.
The college junior was killed at an off-campus party, according to authorities. His close friend, Ballentine, 23, a senior, was wounded and is expected to make a full recovery. Ballentine was picked in the sixth round of the NFL draft.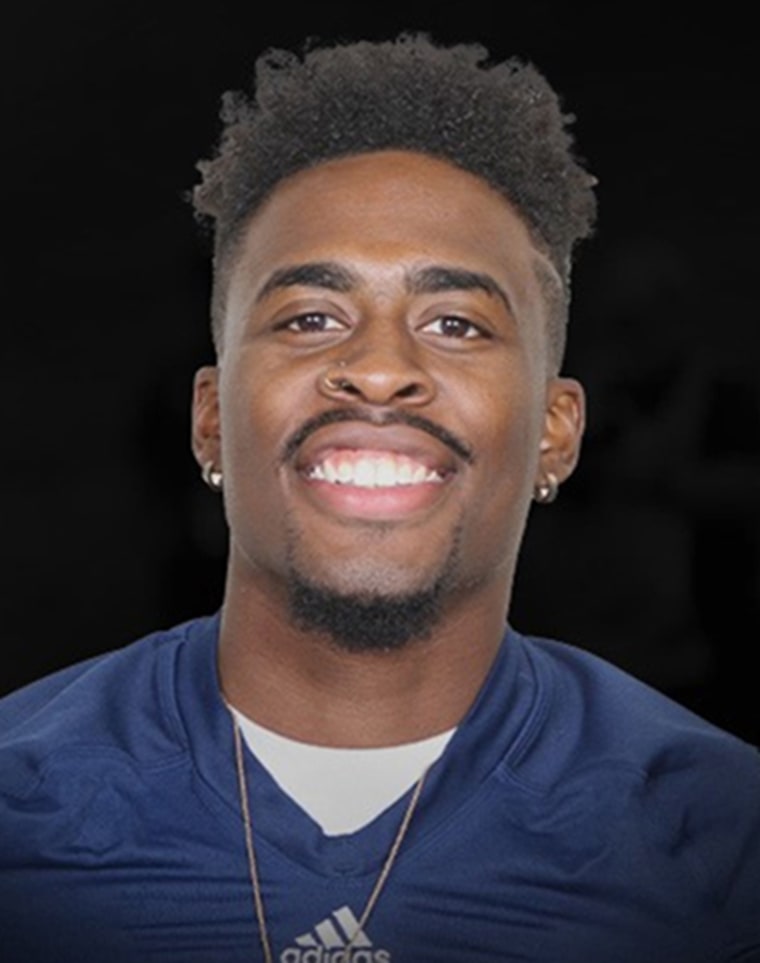 Navarro Simmons said that when he received a call from Ballentine on Sunday morning, he congratulated the young man. But the salutations were quickly cut short and replaced with sadness.
"He said, 'No, Mr. Simmons, it's not good,'" Navarro Simmons said. "My heart just dropped and I just hopped up out of bed, I was scared."
"There were dozens present at the social gathering, and we are currently working to gather evidence and statements from witnesses," Topeka police said in a statement. "We want to emphasize that we need those who were present to let us know what they saw."
Dwane Simmons' mother, Chaquilla Everette, said her son had a loving, funny spirit.
"He didn't deserve it," she told KNST. "I never thought my son would be gone this soon."
Washburn President Jerry Farley said both Dwane Simmons and Ballentine have been great representatives of the university.
"This was a terrible way to end a day which should have been a day of celebration and a day to look forward to Dwane's upcoming year at Washburn and the beginning of Corey's professional career," Farley said in a statement Sunday.