Baltimore Ravens safety Earl Thomas III was held at gunpoint by his wife in a violent standoff last month over an alleged affair, according to an arrest warrant.
Police in Austin, Texas, responded to a call about a domestic disturbance at 3:41 a.m. April 13.
The incident was first reported by TMZ Sports.
When police arrived, they saw a woman with a knife in her hand chasing a shirtless black man with a pistol in his hand around a car, police said. The woman and the man were later identified as Nina and Earl Thomas. Police drew their weapons, ordered the couple to the ground and told them to drop their weapons. According to police, they complied.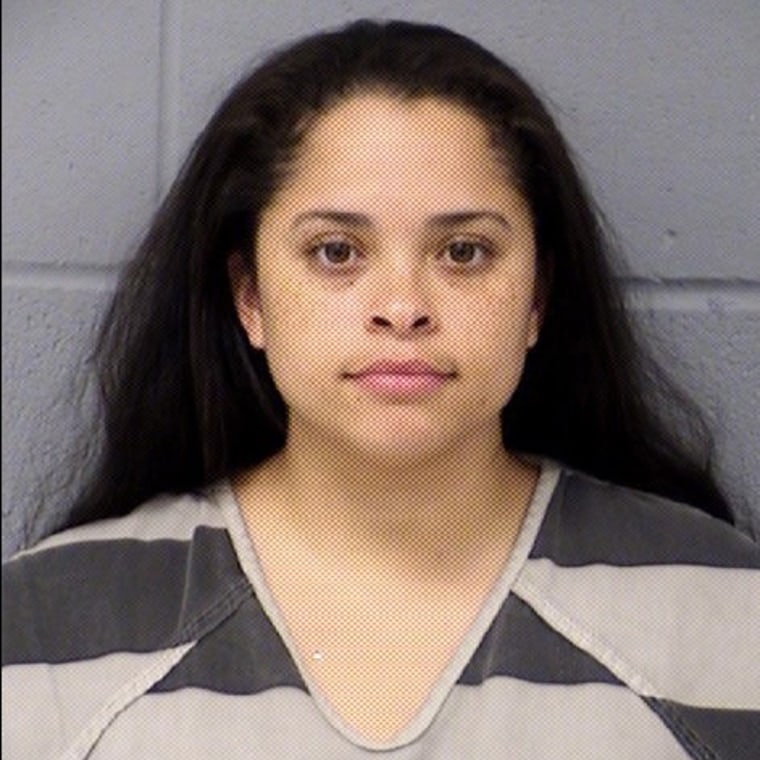 Earl Thomas, a seven-time Pro Bowler who turned 31 on Thursday, told police that he had been "romantically involved" with a woman he was with at the rental home where the dispute occurred and that he was working on his relationship with his wife, the arrest warrant states. Thomas said he left the rental property on the morning of April 12 to go home, where he got into an argument with his wife about his drinking too much alcohol.
He said he called his brother, Seth Thomas, to pick him up and returned to the rental home, where they stayed with two women, according to the affidavit. He said he was in bed with one of the women when he awoke to "the sound of screaming" sometime between 12:45 and 1 a.m. His wife and two other women, Seth Thomas' ex-wife, Camisha Garlow, and Nina Thomas' sister, Kayla Baham-Heisser, came into the bedroom he was in and Nina Thomas pointed a black pistol at him, the affidavit states. Earl Thomas said that he grappled with his wife in the hallway for the gun and that she began hitting him, according to the affidavit. He said he was able to take the gun and yelled for his mistress to call police, it said.
Nina Thomas corroborated her husband's account that he was picked up from their home by his brother after they argued. She said she became suspicious of him and logged into his Snapchat account, where she said she found several videos of him with another woman.
She used his Snapchat account to track his whereabouts to a nearby rental home and said she enlisted the help of Garlow and Baham-Heisser to confront him. She also said she took her husband's pistol and planned to "scare him" with it when she confronted him.
When she arrived at the house, she discovered "Earl and Seth naked in bed with other women," the affidavit states. She said she removed the magazine thinking the gun could not fire. She admitted having put the gun to Earl Thomas' head with the intent to scare him and to disengage the safety but was unaware that the gun had a round in the chamber, according to the affidavit.
Video of the incident that Baham-Heisser recorded on her cellphone showed that Nina Thomas held the pistol less than a foot from Earl Thomas' head, the affidavit states. The video also shows Seth Thomas trying to restrain Garlow from assaulting the woman he was dating, it says. Baham-Heisser said that she knew Nina Thomas was bringing a pistol to confront her husband but that she thought the gun was not loaded because Nina Thomas removed the magazine, according to the affidavit. She also said she accompanied Nina Thomas to make sure that nothing got "out of hand," it said.
Earl Thomas' mistress told police that Nina Thomas threatened her and the other woman, according to the affidavit, which says Nina Thomas pointed the gun at them and yelled, "I got something for all you hoes."
Download the NBC News app for breaking news and alerts
Nina Thomas was arrested on a charge of burglary of a residence with intent to commit aggravated assault with a deadly weapon. Garlow and Baham-Heisser were arrested on charges of burglary of a residence. Nina Thomas was released on $25,000 bond, Garlow on $15,000 bond and Baham-Heisser on $10,000 bond. They are scheduled to appear in court June 8.
Nina Thomas shared a news release in a since-deleted Instagram post Thursday morning attributed to her attorney, Jonathan Goins, who said she had been wrongfully arrested. Goins said that they had already gathered information that "controverts every single allegation made on the night in question" and that they were cooperating with the Travis County district attorney's office. The news release said the couple have been married for four years and have three young children together.
In an Instagram video posted before TMZ's report was published, Earl Thomas said his agent had told him about the outlet's impending coverage.
"So my agent just hit me and said that I'm going to be on TMZ tomorrow from an altercation that happened with me and Nina," he said. "Just wanted to get ahead of it. It's really not anybody's business. It pisses me off that it got out, but it's the world we live in today."
Thomas, who won Super Bowl 48 with the Seattle Seahawks in 2014, said that instead of talking about him and his wife, "keep us in y'all's prayers."
"Stuff like this happens, bro. We try to live the best lives we possibly can, but sometimes it don't go as planned," he said. "Just pray for us as we go through this stuff. We're back talking, I'm seeing my kids, so just keep us in your prayers."