Rapper Nicki Minaj spent Saturday night teaching her fans a life lesson: It pays to get good grades.
The 34-year-old Grammy nominee offered to pay more than $20,000 in student loans for a dozen of her Twitter followers on one condition — they must have straight A's or an impressive GPA.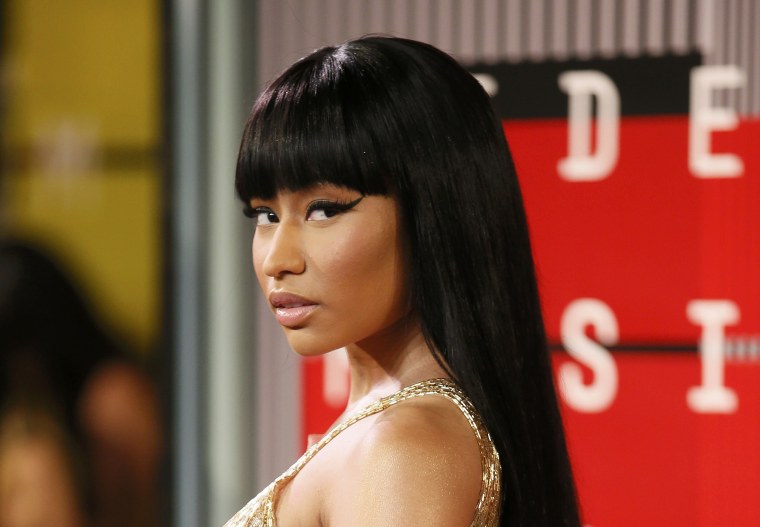 Minaj was initially answering Twitter questions about a lip syncing contest surrounding her "Regret in Your Tears" music video, but she shifted gears when one follower asked if the Queens, New York-born artist would pay for her college tuition. Minaj agreed and opened up the opportunity to others.
The requests flooded in, with fans sending the star screenshots of their report cards and student loan balances.
Among the lucky fans was one person who identified herself as a single mother from Queens who needed $500 for her remaining tuition. Minaj also agreed to dish out $6,000 to cover the fall semester for another follower, including his room and board, courses and meal plan.
"U want to go to college but can't? How much do u need to get u in school? Is that the only thing stopping u?" Minaj asked a immigrant fan who said she could not afford classes.
The singer, who attended La Guardia High School for the Arts, in New York City, has been an education advocate in the past.
When Minaj met viral video stars Sophia and Rosie Grace in 2011 on the Ellen DeGeneres Show, she advised the two to "stay in school."
"Music is beautiful, but I want you to stay in school, okay?" Minaj said. "Put your books first and singing second, okay?"
The fans contacted by NBC News did not immediately respond to requests for comment, but TMZ reported that they had confirmed that at least two people received payments from the "Super Bass" singer.