Police in Vallejo, California, are under fresh scrutiny over an officer's use of force after the niece of a Bay Area rapper who was fatally shot by members of the same department was tased last month during a traffic stop.
Cellphone videos from the incident, which police said occurred around midnight on April 16, were made public on YouTube this week. While the moment that driver Deyana Jenkins, the niece of rapper Willie McCoy, was tased is not visible, she could be heard in the background screaming, "I did not resist!"
Melissa Nold, a lawyer representing the McCoy family, said Tuesday that she plans to file a legal claim against the city signaling Jenkins' intent to sue.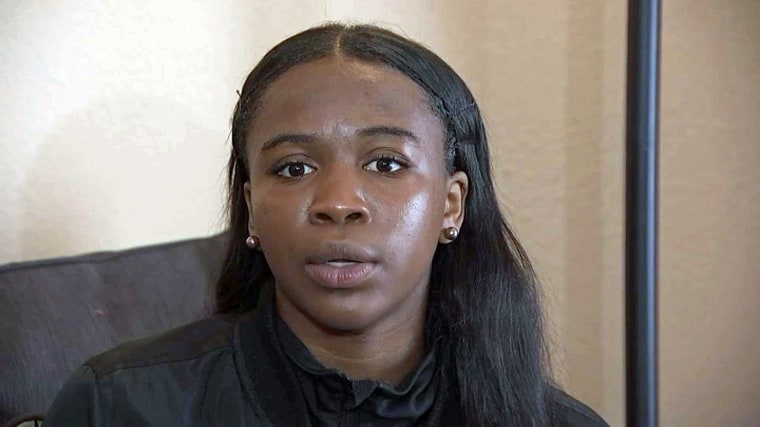 "Sadly, this is yet another example of Vallejo Police Department unlawfully using force against a person of color," Nold said. "There have been countless incidents over the past few years where members of the community have been racially profiled, degraded, abused and even killed by Vallejo police officers."
The death in February of McCoy, 20, who was shot by six officers multiple times, was the 16th fatal shooting involving Vallejo police since 2011. The majority of those killed have been black and Latino men, police records show.
To ease tension with the community, city officials last month said they were enlisting the help of mediators from the federal Department of Justice.
In this latest incident, Vallejo police said, a group of women in a Ford Focus were driving past officers at a traffic stop when they rolled down their passenger windows. The women were "making gestures like they held guns, and made popping noises" before driving off, police Lt. Herman Robinson told the Vallejo Times-Herald last month.
Officers then stopped the Focus, and the passengers inside became uncooperative, police said.
The driver — identified as Jenkins, 20 — had no identification on her, Robinson said. As officers tried to detain her, "she became combative and ultimately had to be Tasered to be taken into custody," he added.
She was booked into the Solano County Jail on suspicion of resisting arrest and delaying an officer in the performance of his duties.
Jenkins said Monday that she had left her driver's license in another bag, but she denied that the group was making threatening gestures toward the officers. She contends they had been listening to music and were on their phones using social media.
"They were Snapchatting," Jenkins told NBC Bay Area. "It was never, like, hands out the window."
She said the officer who approached her grabbed her arm through the car window, and told her she was resisting arrest, which is when another passenger began recording.
It's unclear what happened before the car was stopped and Vallejo police have not commented specifically on the videos' content. In one, an officer can be heard yelling at the occupants to "put your hands in front of you."
In a second video, the occupants could be heard screaming and crying, and an officer with his gun drawn tried to calm them.
"Ladies, ladies, listen," he said.
At that point, Jenkins was no longer in the car. The passenger holding the cellphone told the officer she felt as if she was going to pass out.
"Just relax," the officer said, explaining to her that he was going to have her step outside of the car and pat her down. "You're OK."
Under the police department's policy manual, a Taser should be used when someone is "violent or is physically resisting," or they have demonstrated by words or actions that they intend to be violent or to physically resist and appear to "present the potential to harm officers."
Police said no weapons were discovered in the car.
The department did not immediately respond to a request for comment Tuesday and the identities of the officers have not been released. Police Chief Andrew Bidou has initiated an internal investigation of the incident, a spokesman told NBC Bay Area.
"We're looking at that, and so we're not really providing any further statements at this time," Capt. Lee Horton said.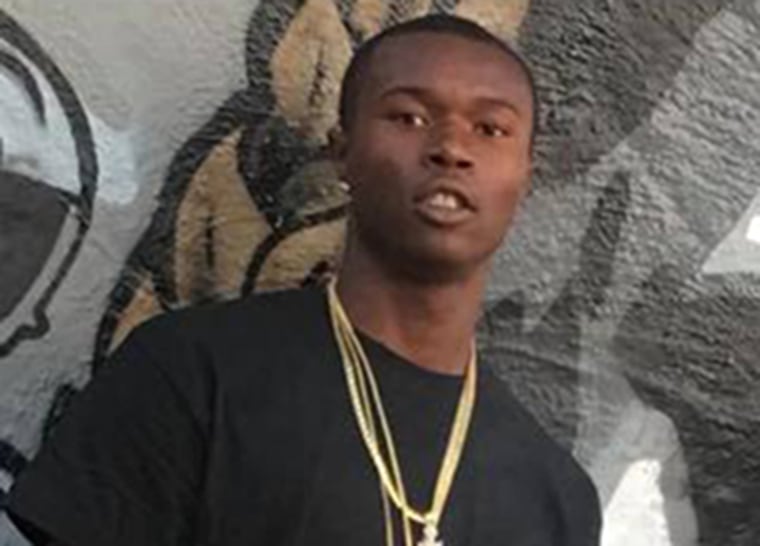 The DOJ has declined to comment on whether it has accepted the invitation from city officials to send mediators to Vallejo, which is north of Oakland and has a population of about 122,000. Some residents and activists believe an outside investigation of the city's policing is warranted after a spate of fatal shootings and multiple lawsuits alleging excessive use of force.
On Monday, Vallejo police released bodycam footage from a February 2018 shooting that involved an officer who would be one of the six named in the McCoy case.
The release of the video follows a public records request in March from the independent newsroom Open Vallejo that noted the police department had already allowed members of the public, including a now-city councilman, to review still images of the bodycam footage from the shooting of Ronell Foster, a 33-year-old black man.
Foster died during what police said was a "violent physical struggle" after he was approached riding his bicycle downtown and took off.
Authorities have previously said Foster was involved in a domestic dispute call and that they encountered him during the course of an investigation. But McMahon told investigators that he was trying to stop Foster after he saw he did not have a light on his bicycle and was moving in and out of the roadway.
McMahon in the newly released reports said Foster gave him a "deer in the headlights" look before riding off, and then he pursued him because "based on the way this person was looking at him, he believed that 'something was wrong.'"
McMahon only remembered to turn on his body camera after the shooting, although the device was able to capture the prior 30 seconds.
Bidou said in a statement that "any loss of life is a tragedy and my sincerest condolences go out to the Foster family for their loss."
A lawsuit is pending against the city by Foster's family, and the city in its response has denied all allegations of unreasonable and excessive force. A district attorney's investigation is ongoing.