MARQUETTE, Mich. — Two Nigerian brothers pleaded not guilty Thursday to sexually extorting teenage boys and young men in Michigan and across the country in a scheme that authorities say prompted the suicide last year of a 17-year-old Michigan high school student. 
Samuel Ogoshi, 22, and Samson Ogoshi, 20, of Lagos, Nigeria, entered the pleas during their arraignment in US. District Court in Marquette, Michigan, U.S. Attorney Mark Totten said in a news release.
A detention hearing has been scheduled for next Wednesday, Totten said.
The Ogoshis are accused of running an international sextortion ring in which they posed as a woman and which resulted in the suicide of 17-year-old Jordan DeMay of Marquette, in the Upper Peninsula, on March 25, 2022.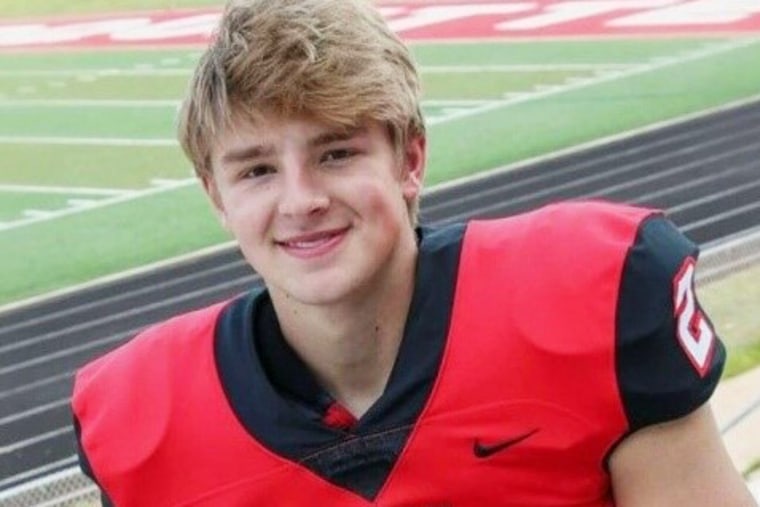 Sexual extortion, or sextortion, involves persuading victims to send explicit photos online then threatening to make the images public if the victim doesn't pay money or engage in sexual favors.
The two men each face single counts of conspiracy to sexually exploit minors, conspiracy to distribute child sexual abuse images and conspiracy to commit stalking through the internet.
Samuel Ogoshi also faces single charges of sexual exploitation of a minor resulting in death and attempted sexual exploitation of a minor resulting in death. The men were indicted in May and extradited to the U.S. on Sunday.
Email and telephone messages seeking comment on the accusations against the Ogoshi brothers were left for their federal public defender.
Totten hasn't said how many other victims there might be.
If you or someone you know is in crisis, call 988 to reach the Suicide and Crisis Lifeline. You can also call the network, previously known as the National Suicide Prevention Lifeline, at 800-273-8255, text HOME to 741741 or visit SpeakingOfSuicide.com/resources for additional resources.