Nine crew members of a replica pirate ship were rescued by the U.S. Coast Guard off the coast of northern Massachusetts Monday after the boat's engines shut down, the Coast Guard said.
The crew of the Canadian tall ship "Liana's Ransom" called for help from 58 miles east of Glouchester at around 12:35 p.m., saying that the vessel's engines had stopped and its sails had wrapped around the mast, according to a Coast Guard statement.
Two 47-foot motor lifeboats were deployed and were able to connect Liana's Ransom to a tow, but 10-foot high waters and heavy winds broke the line, according to the statement. The nine crew members were then directed to abandon ship and climb aboard the motor lifeboats, the statement said.
One crew member hit his head while leaping from the battered ship and had to be lifted to a helicopter from the lifeboat and brought to Massachusetts General Hospital, according to the Coast Guard. The remaining crewmembers were brought to Glouchester, and a tracking device was placed on Liana's Ransom so that the ship can be found and towed to port.
The vessel had recently been repaired and was headed for Saint Martin in the Caribbean, according to the charter ship's Facebook page.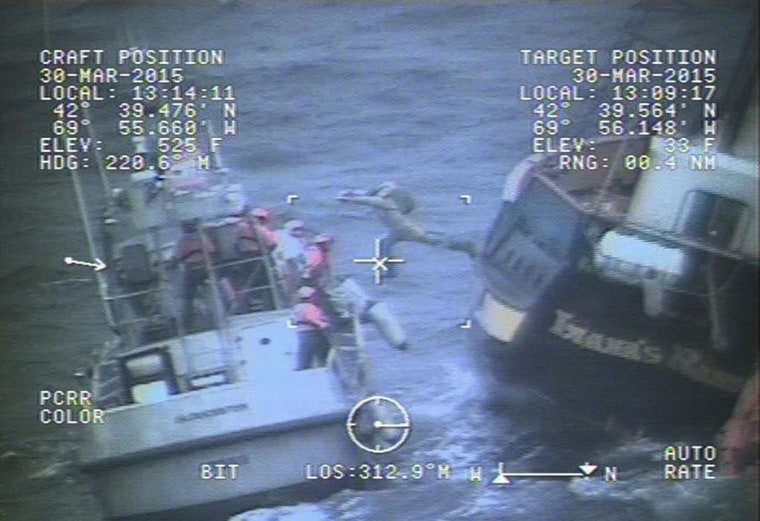 — Elisha Fieldstadt