A nine-month-old baby was shot and killed and three women were critically injured after masked gunmen burst into a suburban Atlanta home, chased them into a locked bathroom and started shooting late Saturday night, in what police believe may have been a revenge attack.
"Masked gunmen came into the home," DeKalb County Police Chief, Dr. Cedric Alexander told a news conference, Sunday. "The three women took the baby, rushed upstairs and tried to lock themselves in a bathroom. The gunmen kicked the door in and opened fire on all of them."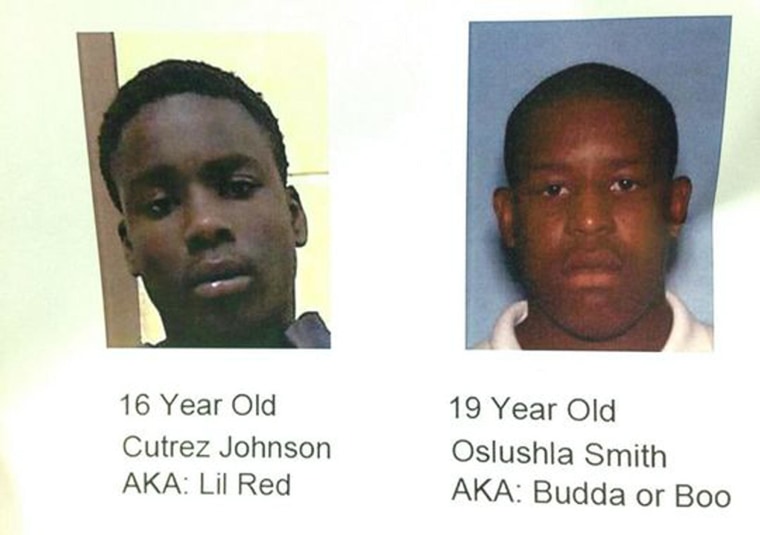 The three women, ages 36, 23 and 21, were seriously injured, but are expected to survive, according to NBC News' affiliate, 11 Alive, reported Sunday. Their names were not released.
"This incident, we believe is a possible retaliatory act in response to the murder of the female, Alexis Malone, that had occurred where her body was found earlier that day," Alexander added. "It's complicated. It's insane. It's insane."
Malone was the witness to the May 3 shooting of Michael Phillips, 29, at a party in south DeKalb, according to The Atlanta Journal Constitution.
Authorities have arrested 18-year-old Kemontae Cullins in connection with that shooting, according to 11 Alive. Police are also looking to arrest Cutrez Johnson, 16, also known as "Lil Red," and Oslushla Smith, 19, also known as Budda or Boo in connection with the crime.
— Henry Austin