A New Jersey mother wants answers after her 12-year-old son died after collapsing during a no-contact football practice.
Elijah Jordan Brown-Garcia, a sixth-grade student at KIPP Rise Academy in Newark, was running drills Feb. 10 when he collapsed and became unresponsive, according to his family and a school spokesperson.
"He was so happy to be there. He didn't know that it was going to be his last day," the boy's mother, Raven Brown, told News 12 New Jersey.
Elijah played for the Essex County Predators league. Brown said he was at the practice with his 10-year-old brother, who called her to tell her that Elijah was not responding.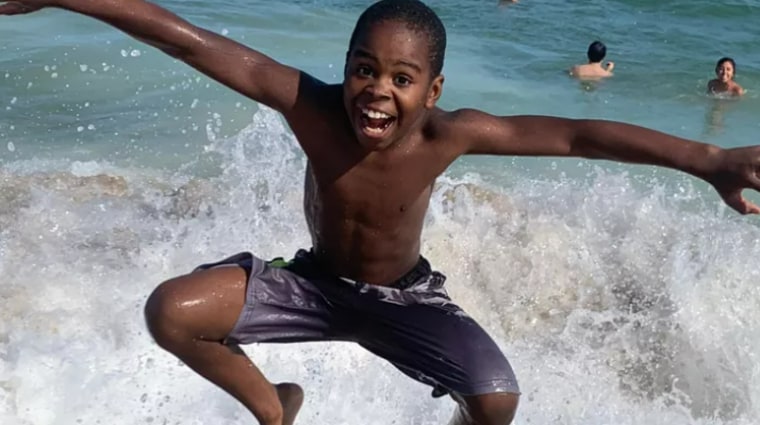 "I said, 'What are they doing? What is anybody doing?' And he said, 'They are pouring water on him, and they are fanning him.' And that's when I got my kids together and I said, 'I'm on my way,'" she said.
Brown told the news station that CPR was not performed on her son and it took the ambulance a while to get to the field. Elijah was eventually taken to University Hospital in Newark where he died.
A hospital spokesperson said Friday: "University Hospital extends its deepest condolences to the grieving family of this young person. For privacy reasons, however, UH cannot comment on protected health information regarding our patients, including confirmation of a patient's identity."
Brown said that her son did not get hit during practice and was a healthy child. It was "no contact. It was just drills running back and forth," she said.
A cause of death has not been disclosed.
Elijah was remembered by his school as a "kind, outgoing student who was a friend to all."
"Elijah will be deeply missed by our KIPP students, families and educators," the school spokesperson said.  
Essex County Predators league said: "Our Hearts are crushed and our condolences scream out to the family of our very own Elijah E2 Brown. We love You."