No charges will be filed against two Denver airport security screeners who were fired in April for allegedly conspiring to fondle attractive male passengers, prosecutors said.
The Transportation Security Administration screeners, a man and a woman, were dismissed after a six-month investigation by the TSA, which notified Denver police in March. But the Denver district attorney's office said Monday that prosecutors were unable to corroborate the claims or to prove that one of the screeners was actually working at Denver International Airport on the dates of alleged incidents.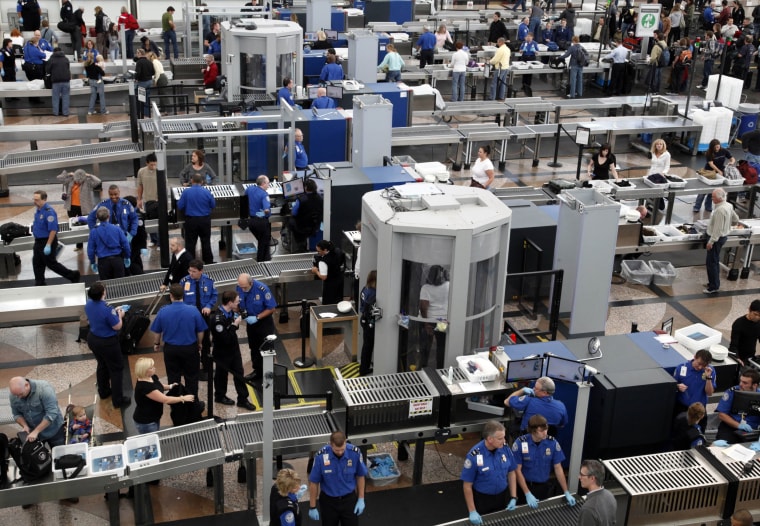 Prosecutors told The Denver Post on Tuesday that some of the allegations were also outside the statute of limitations.
According to a police report, the male screener would give a signal to the female screener when a male passenger arrived whom he thought was attractive. She would then falsely enter the sex of the passenger as female, so the machine would report an anomaly that triggered a patdown of the passenger's groin, police said.
The woman told TSA investigators that she did this for the other officer at least 10 times, according to the police report.
"These alleged acts are egregious and intolerable," the TSA said in a statement in April. "TSA has removed two officers from the agency."