A North Carolina officer who fatally shot a black man in September, prompting days of violent protests, "acted lawfully" and will not be charged, prosecutors announced Wednesday.
Charlotte-Mecklenburg Police Officer Brentley Vinson, who is also black, shot Keith Lamont Scott, 43, in a parking lot as officers were preparing to serve an arrest warrant against someone else. Vinson has said he saw Scott rolling a marijuana joint and holding a gun, and fired at him out of concern for public safety.
The case gained national notoriety after Scott's wife, Rakeyia, shared cellphone video she took of the moments leading up to the killing, in which she begs officers not to shoot her husband.
"It is my opinion that Officer Vinson acted lawfully when he shot Mr. Scott," Mecklenburg County District Attorney Andrew Murray said at a news conference. "He acted lawfully."
A team of 15 career prosecutors made the decision unanimously based on the legal definition of what justifies the use of deadly force for self-defense, Murray added.
"The same legal standards apply to both private citizens and police officers," he said. "[But] police are sometimes required to run toward, rather than away, from dangerous situations to protect the public."
In this case, Vinson had to make a split-second decision, Murray said. He ultimately fired four shots at Scott after Scott drew his weapon and didn't obey repeated commands by the officers to drop it, staring at them with a "trance-like look" in his eyes, Murray added.
Murray met with Scott's family prior to making his announcement.
"As you can imagine, it was a difficult discussion. However, the family was extremely gracious," Murray said. "No one, and I mean no one, should ever experience, let alone witness, the violent death of a loved one."
In a statement, the Scott family said they were "profoundly disappointed" with the decision.
"While we understand that many in the Charlotte area share our frustration and pain, we ask that everyone work together to fix the system that allowed this tragedy to happen in the first place," the statement said.
Justin Bamberg, an attorney for the Scotts, later called it a "bittersweet day."
"We've been saying from the very beginning that we want to know the facts, we want certain questions answered. And we did get some of those answers today," Bamberg said. "But we're going to continue to look into this matter."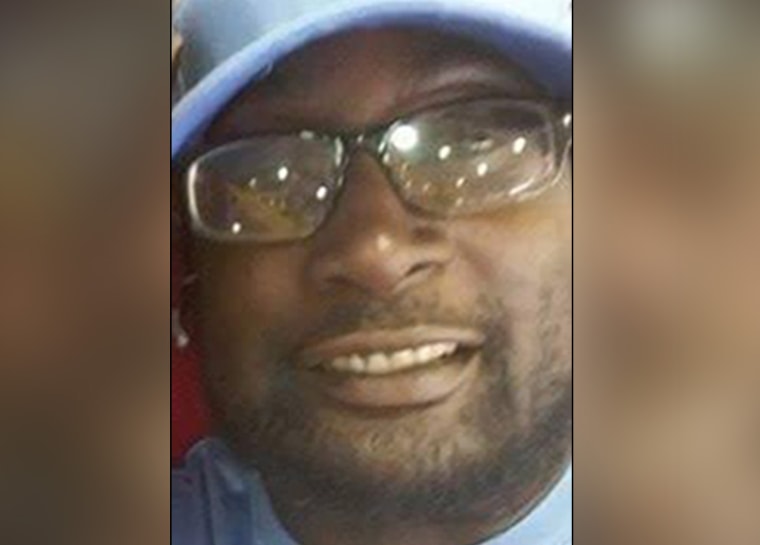 Whether Scott was armed was a key point of contention in the case. In the video taken by Scott's wife, Rakeyia Scott insists he's not.
"He doesn't have a gun. He has a TBI [traumatic brain injury]," she says. "He's not going to do anything to you guys. He just took his medicine."
The family continued to maintain after the killing that Scott was unarmed, and Bamberg said Wednesday that Rakeyia Scott "was not aware of her husband having a gun" at the time.
Protesters demanded police release more video to prove whether or not Scott was armed as anger boiled over in Charlotte after the shooting. Vinson was not wearing a bodycam at the time of the incident, but the three other plainclothes officers who were at the scene were.
Related: Can 'Implicit Bias' Training Stop Police Officers From Acting on Hidden Prejudice?
Charlotte-Mecklenburg Police Chief Kerr Putney eventually decided to release bodycam and dashcam videos, but neither clearly showed whether Scott had a firearm in his hand. Putney said police concluded from other evidence — namely a gun found at the scene, which a lab analysis showed had Scott's DNA and fingerprints on it — that Scott was armed at the time.
Murray on Wednesday showed reporters surveillance video of Scott going into a nearby convenience store minutes before his death, which showed Scott with a gun and holster that Murray said was consistent with the one described by police. He also played police radio traffic audio, in which officers mentioned seeing Scott's gun before taking any action.
A bullet was later found to be in the gun — which was stolen and illegally sold to Scott years prior, Murray said.
Murray pleaded with the community to be understanding of his team's decision not to press charges.
"We took a lot of painstaking effort to make certain that there was no personal bias in the review," he said. "Public opinion did not factor in our determination. I'd like the community to take a collective pause."