Carlee Russell admitted she did not see a toddler wandering on the side of the highway and lied about being kidnapped in a hoax that set off a nationwide effort to find her, an attorney for the Alabama woman said Monday.
Hoover Police Chief Nicholas C. Derzis read the statement provided by Russell's attorney during a news conference, in which the 25-year-old nursing student said she was not abducted as the nation was led to believe when she disappeared July 13. Russell said she had not left the Hoover area.
She returned home 49 hours after a call to 911 reporting seeing the child on the interstate.
"My client apologizes for her actions to this community, to the volunteers who were searching for her, to the Hoover Police Department and other agencies as well," the statement said.
The police department is consulting with the district attorney's office regarding potential criminal charges, according to Derzis.
Russell was scheduled to be interviewed by police with her attorney Monday, but the statement was provided to the department instead, Derzis said. The department is hoping to reschedule the interview and speak to Russell to get more information.
"We're still trying to determine where she was during those 49 hours, but I am glad that we received this ... at least puts some of the social media super sleuths hopefully at rest for a little bit as far as ... what everybody thinks took place," Derzis said.
"We know that by her own admission, it didn't happen," the chief added.
In Monday's statement, Russell's attorney stated that she acted alone and did not have help.
Russell disappeared after she called 911 just after 9:30 p.m. to report having seen a toddler on Interstate 459 South, Hoover police said. She had also called a relative to report having seen the child and said she was going to help the child before the relative lost contact with her, police said. 
Authorities had said they were unable to verify initial statements made by Russell after she returned home two days later.
Russell's parents, Talitha and Carlos Russell, told "TODAY" last week that their daughter was not in a "good state" when she returned and appeared to have suffered serious trauma.
"There were moments when she physically had to fight for her life, and there were moments when she had to mentally fight for her life," Talitha Russell said. "She made it back."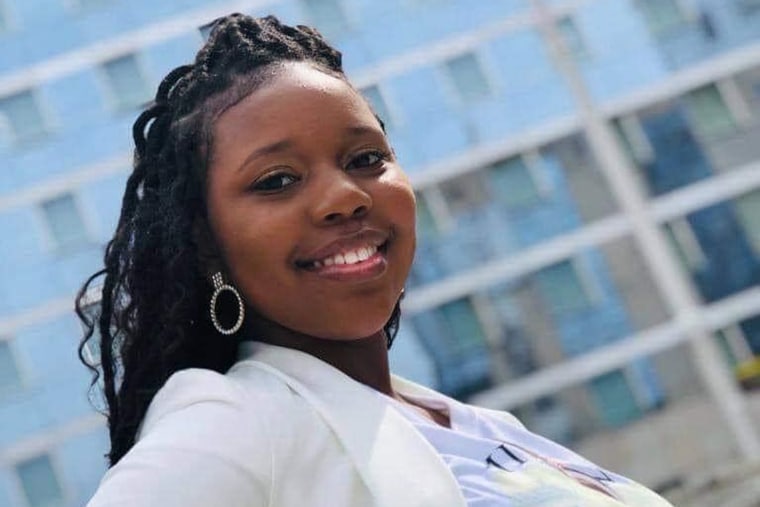 Police said Russell told them she was forced into an 18-wheeler truck and taken to a home where a man and a woman told her to get undressed and then took photos of her. 
Investigators, with assistance from Secret Service, analyzed Russell's cellphone for the days leading up to her disappearance. Officials did say that before she vanished, she made internet searches about paying for Amber Alerts, how to take money from a register without getting caught and the movie "Taken."
Russell's disappearance made national headlines and drew concern across social media platforms as people attempted to raise awareness about the effort to find her. Derzis did not provide an estimate for how much was spent on the search, but noted that it was an "all-hands-on-deck" effort.
Russell's ex boyfriend, Thomar Latrell Simmons, said in a Facebook post Monday that he was "blindsided" and that he and his family reacted with genuine concern. He thanked volunteers and others who offered their support.
Advocates told NBC BLK last week that although Russell's case seemed to be a hoax, the issue of missing Black women and girls is still very serious.
More than 30,000 Black people in the U.S. remained missing at the end of 2022, according to the most recent data from the National Crime Information Center. Half of those cases were missing Black women and girls.