Two items that ignited and released a plume of smoke in a Florida mall on Sunday were simply marine flares, not improvised explosive devices, as previously reported, officials said Monday.
Authorities had initially said that two IEDs detonated at Eagle Ridge Mall in Lake Wales, about 30 miles east of Tampa. The incident happened at about 5:30 p.m. on Sunday, half an hour before the mall was scheduled to close.
On Monday, Andrea Aprea, an FBI spokeswoman with the Tampa field office, said there was "no indication of any explosion at the mall and no pipe bombs were found."
"It appears two items, believed to be marine flares, were ignited in a mall hallway, creating a large amount of smoke, and a backpack was located at the scene. Bomb technicians examined the contents of the backpack and determined it did not contain any incendiary or explosive devices," Aprea said.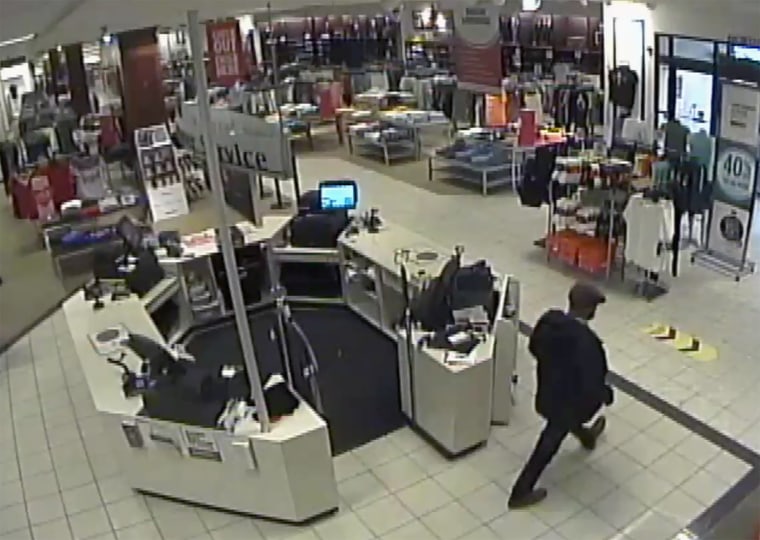 There is no indication of any terrorist connection to the incident, she added.
Lakes Wales Deputy Police Chief Troy Schulze had told reporters that two pipe bombs appeared to have detonated in a service corridor near a JCPenney store at the mall.
A third suspicious item was discovered near a movie theater, he said, but the state fire marshal's office determined that it was harmless.
No shoppers were near the scene, and there were no injuries, police said, but there was damage to a drop ceiling. The mall was evacuated.
"People here shopping, just enjoying a Sunday afternoon or evening with their families, and literally 'boom,'" Schulze said on Sunday.
Police originally described the devices as flare-like objects in PVC pipe, wrapped in electrical tape.
"Initial reports of pipe bombs, IEDs, explosions or detonations of any kind at Eagle Ridge Mall were incorrect, as were reports that any additional dangerous materials were found during a thorough law enforcement search of mall property," Eagle Ridge Mall said in a statement on Monday.
Witnesses told investigators that they saw a stocky, middle-age white man wearing a gray shirt and a gray hat running from the scene. Schulze said that it wasn't known whether the man was involved, but investigators considered him a person of interest and were hoping to question him.
The FBI was continuing to work with state and Lake Wales police to find a suspect.
Eagle Ridge Mall reopened for normal business hours on Monday.
"We are extremely grateful to the first responders and security personnel who acted quickly to ensure the safety of our guests, tenants and employees," the mall said in its statement.