The number of homes and other buildings damaged by a volcanic eruption on Hawaii's Big Island rose to 35 on Monday as thousands of residents remained under mandatory evacuation orders, officials said.
And Kilauea volcano's lava flows remained dangerously powerful, Talmadge Magno, Hawaii County's civil defense administrator, told reporters.
"There's no sign of slowing down," he said. "We had some pauses yesterday, but there's a lot of magma underground."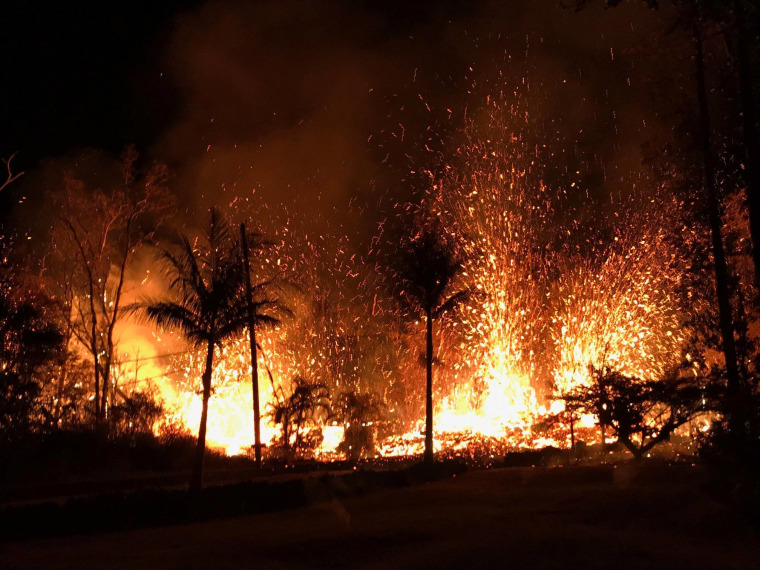 The volcano began erupting Thursday, sending poisonous gases and plumes of ash into the sky. A 6.9-magnitude earthquake struck the island on Friday — the strongest temblor recorded in the state in more than 40 years.
No injuries have been reported, and officials allowed some residents to return home over the weekend to retrieve pets and important belongings.
But Magno said levels of sulfur dioxide — which can cause nose, throat and skin problems, especially for people with asthma or lung conditions — remained "in the red zone."
And the lava appeared to be extending farther from its fissures, the large volcanic cracks through which it flows.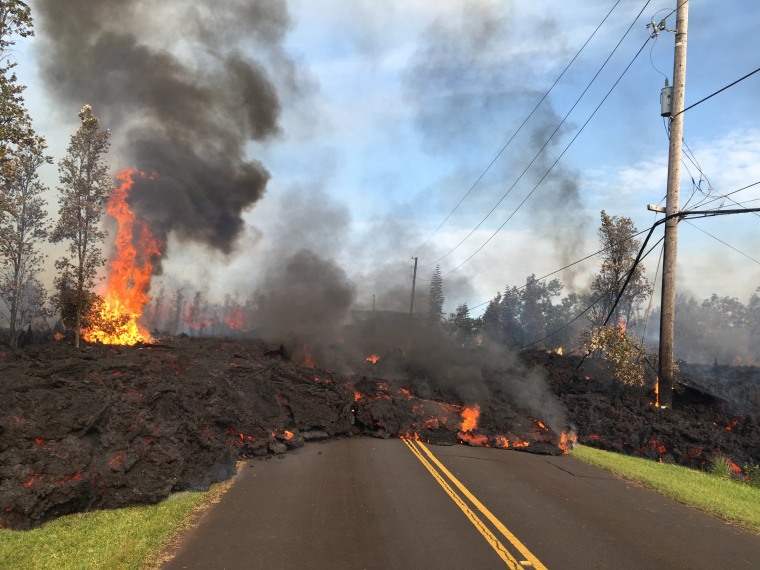 Magno said there were at least 10 fissures. In at least one case, the lava was flowing a quarter-mile beyond the crack, he said.
Most of the devastated homes, which Magno said had been "taken out," were in a rural subdivision, Leilani Estates, on the island's east coast.
Aerial photos published by NBC affiliate KHNL showed a river of lava surging through houses with tidy green lawns surrounded by rows of trees.
The station reported that a fountain of lava there soared more than 200 feet in the air overnight.
Fewer than a dozen people hadn't evacuated, Magno said, none of them in "the real hot zone."