Internationally acclaimed author Toni Morrison, whose prose spoke to the pain and resiliency in the African American experience, has died, her family and her publisher announced Tuesday.
She was 88.
Morrison died Monday night at the Montefiore Medical Center in New York, publisher Alfred A. Knopf said in a statement.
She was awarded the 1993 Nobel Prize for Literature, the first African American woman to be so honored. Judges hailed her as one "who in novels characterized by visionary force and poetic import, gives life to an essential aspect of American reality."
She was also bestowed America's highest civilian honor, the Presidential Medal of Freedom, in 2012.
Her novels included "Beloved," "The Bluest Eye," "Sula," "Song of Solomon," "Tar Baby," "Jazz," "Paradise," "Gold Help the Child," "Home," "A Mercy" and "Love."
"Morrison's novels were celebrated and embraced by booksellers, critics, educators, readers and librarians," Morrison's publisher said Tuesday. "Her work also ignited controversy, notably in school districts that tried to ban her books. Few American writers won more awards for their books and writing."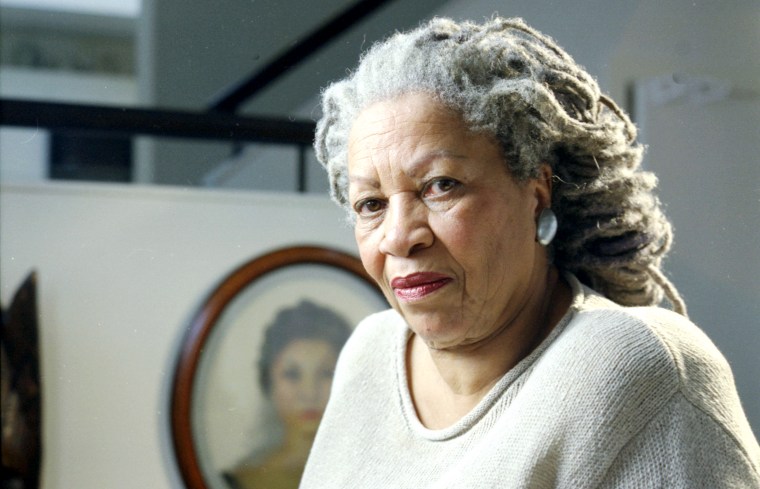 In a statement released by Princeton University, where she taught, the author's family called her "our adored mother and grandmother."
"She was an extremely devoted mother, grandmother, and aunt who reveled in being with her family and friends," the statement said.
"The consummate writer who treasured the written word, whether her own, her students or others, she read voraciously and was most at home when writing. Although her passing represents a tremendous loss, we are grateful she had a long, well lived life."
U.S. Rep. Ilhan Omar, D-Minn., tweeted one of Morrison's most famous quotes: "We die. That may be the meaning of life. But we do language. That may be the measure of our lives."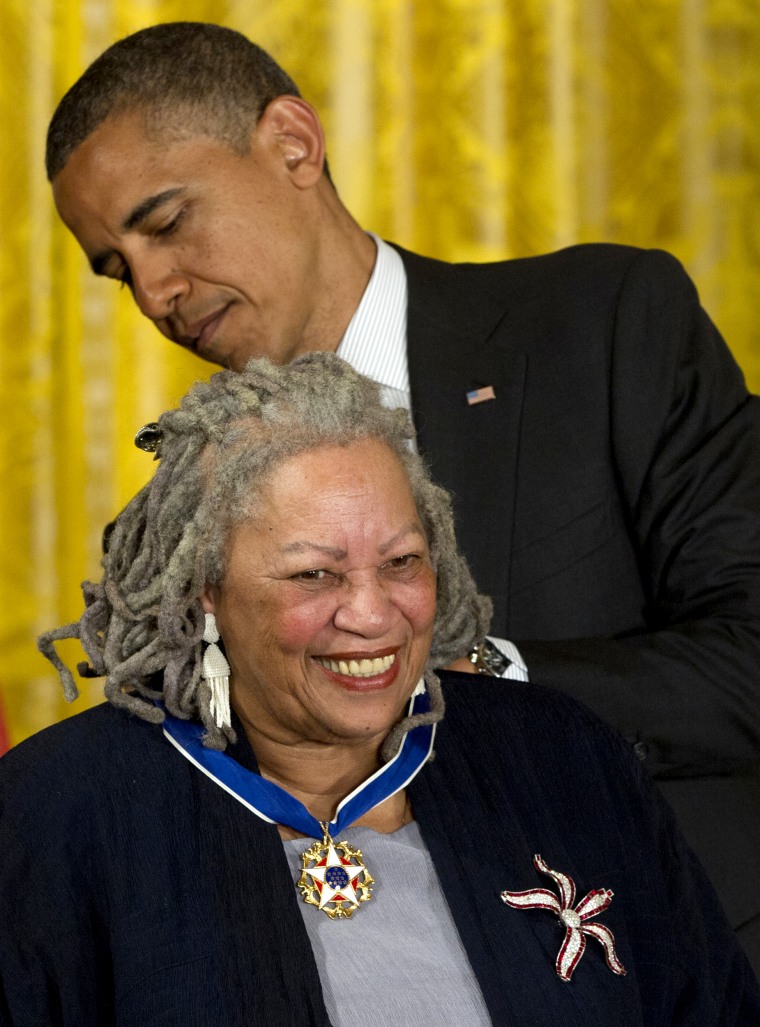 "Holding all those touched by Toni Morrison in my heart today," Omar added.
When Morrison was awarded the Presidential Medal of Freedom, then-President Barack Obama said, "Toni Morrison's prose brings us that kind of moral and emotional intensity that few writers ever attempt."
After news of her death, he tweeted a picture of her sitting in a chair in the White House and smiling as she looked up at him.
"Toni Morrison was a national treasure, as good a storyteller, as captivating, in person as she was on the page," Obama wrote. "Her writing was a beautiful, meaningful challenge to our conscience and our moral imagination. What a gift to breathe the same air as her, if only for a while."
Writer and television producer Shonda Rhimes said Tuesday that Morrison was her inspiration.
"She made me understand `writer' was a fine profession. I grew up wanting to be only her," Rhimes tweeted, minutes after Morrison's passing was announced. "Dinner with her was a night I will never forget. Rest, Queen."
Morrison was born Chloe Ardelia Wofford on Feb. 18, 1931, in Lorain, Ohio, the second of four children to a welder father and a domestic-worker mother.
Her parents encouraged their children to read and write. Morrison said she grew up feeling like an "aristocrat" because of her family's thirst for knowledge.
A graduate of Howard University, the future novelist married an architect, Harold Morrison, whom she divorced in 1964. They had two children, Harold and Slade.
Also in 1964, Morrison answered an advertisement and got a job working in the textbook division of Random House.
Even before putting her own pen to paper, Morrison established herself as one of the first influential African American women in the lofty circles of editing.
She backed up-and-coming fiction writers such as Gayl Jones and Toni Cade Bambara.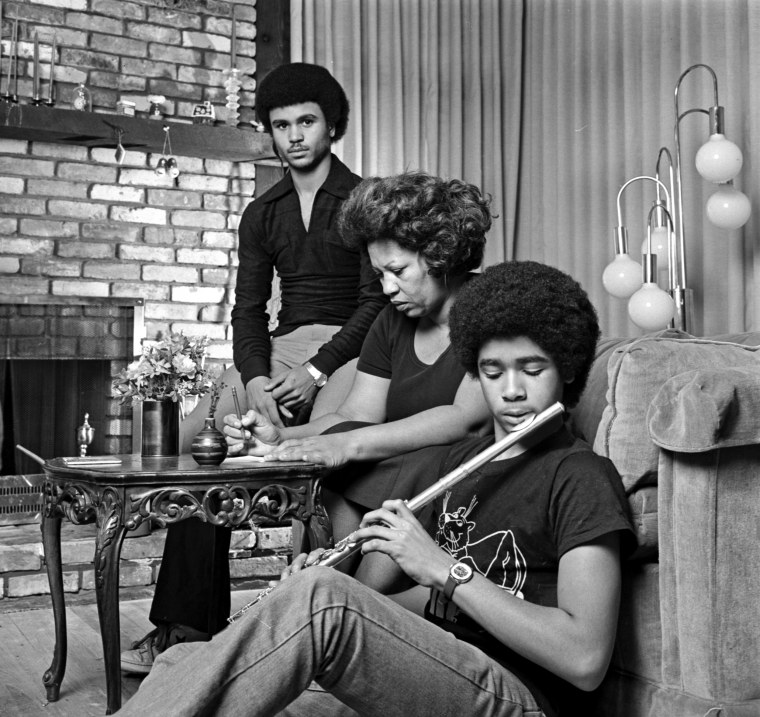 Then by the late 1960s, Morrison felt the need to put down the editor's red pen and pick up her own.
Morrison was 40 when her first novel, "The Bluest Eye" was published, based on a childhood memory of a black girl in Lorain who had been raped by her father.
Morrison brought U.S. multiculturalism to a global platform, telling the world about disenfranchised Americans she called "the unfree at the heart of the democratic experiment."
In her speech upon winning the Nobel, Morrison said, "Narrative has never been merely entertainment for me. It is, I believe, one of the principal ways in which we absorb knowledge."
Among other honors, Morrison won the 1988 Pulitzer Prize for "Beloved," a novel about a freed slave and the ghost of her slain daughter who returns to haunt and obsess her.
The overarching, psychological torture of slavery was a persistent theme in many of Morrison's works.
"The future was sunset; the past something to leave behind," Morrison wrote in "Beloved." "And if it didn't stay behind, well, you might have to stomp it out. Slave life; freed life — every day was a test and a trial. Nothing could be counted on in a world where even when you were a solution you were a problem."
One of her most famous fans, Oprah Winfrey, helped bring Morrison's work to a broader audience.