The wife of Orlando nightclub gunman Omar Mateen was arrested by the FBI on Monday in connection with the mass shooting and charged with obstruction and giving support to a terrorist organization, officials said.
Noor Salman was taken into custody in California, where her family lives, but the case is filed in Florida, where her husband massacred 49 people at the Pulse nightclub in June, swearing allegiance to ISIS.
Her attorney said she had no advance knowledge of what her husband was planning and should not have been charged.
"Noor has told her story of abuse at his hands," the lawyer, Linda Moreno, said in a statement. "We believe it is misguided and wrong to prosecute her and that it dishonors the memories of the victims to punish an innocent person."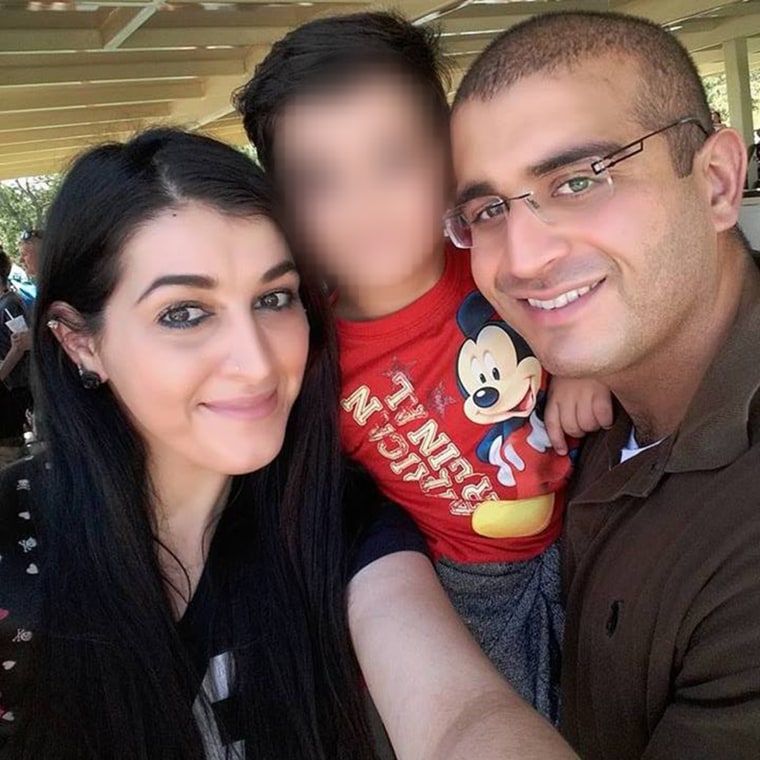 Authorities said early on that they would file criminal charges against Salman — who was with her husband when he bought ammunition and exchanged texts with him in the middle of the attack — if it was shown that she knew what he was planning and did nothing.
The 30-year-old was being held at the Santa Rita Jail ahead of an appearance in federal court on Tuesday. Prosecutors will then seek to bring her back to Orlando to face the charges.
Attorney General Loretta Lynch said on MSNBC that the charges showed federal investigators' commitment to the case.
"We said from the beginning we were going to look at every aspect of this case, every aspect of this shooter's life — to determine not just why did he take these actions, but who else knew about them, was anyone else involved, is there any other accountability that needs to be had here in this case," she said.
Orlando Police Chief John Mina disclosed the specific charges — obstruction of justice and aiding and abetting by providing material support to a terrorist organization — in a tweet.
"Nothing can erase the pain we all feel about the senseless and brutal murders of 49 of our neighbors, friends, family members and loved ones," Mina said. "But today, there is some relief in knowing that someone will be held accountable for that horrific crime."
One of Salman's family members told NBC News that she is a simple person who should be seen as a victim, too.
In an interview with the New York Times in November, Salman said that she met her husband, the son of immigrants from Afghanistan, on an Arab dating site and that six months into their marriage, he began beating her.
Although she was with him when he bought bullets at Walmart and scouted out the club in Orlando, she told the newspaper, "I was unaware of everything."
She claimed that she thought her husband was out with a friend the night of the mass murder until his mother called her at around 2 a.m. to ask about his whereabouts.
Salman said she did not know, and texted her husband: "Where are you?" a source close to the family told NBC News.
Mateen responded: "Do you see what's happening?"
Salman replied "No?" according to the source.
Mateen then responded "I love you, babe."
Last month, Salman applied to change the name of her 3-year-old son with Mateen.
Massacre survivor Demetrice Naulings, whose close friend was killed, was surprised to hear Salman was being charges so many months later.
"I'm just kind of shocked," Naulings said, adding that it was difficult to know how to feel since the feds had not outlined the allegations against Salman.
"I forgave her husband," Naulings said. "I pray for her and the kid."