A North Carolina 1-year-old boy was found dead Monday after being swept away by rushing floodwaters from Florence when his mother lost her grip on the child.
The body of Kaiden Lee-Welch was discovered by police Monday morning after search and rescue teams spent hours searching for him overnight.
"They found him, but unfortunately, he's passed. There's no way to bring him back." Kaiden's mother, Dazia, told WCNC about the phone call she received from authorities after they found his body.
Lee added she was grateful to those who supported her and searched for her son.
Kaiden went missing after water from the deadly storm flooded the highway his mother was driving east to Wadesboro, North Carolina.
Lee told authorities she drove around a barricade on North Carolina Highway 218 around New Salem in Union County when she encountered the swift water rising from Richardson Creek.
The water slammed the car into a tree. Lee said was able to get Kaiden out, but then she lost grip of the car seat.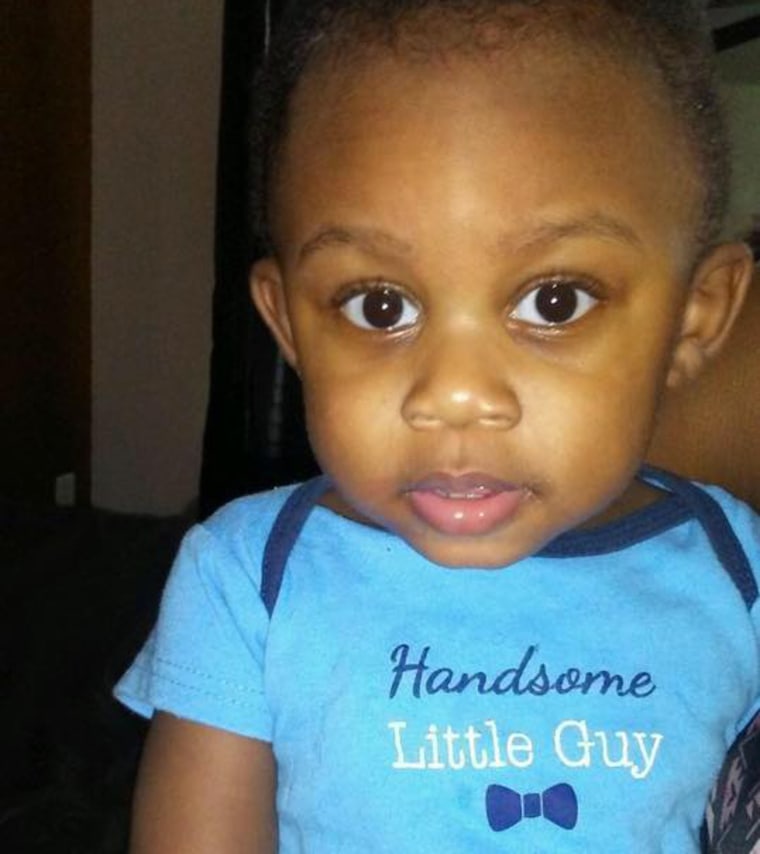 "Our thoughts and prayers for the little boy's family and all the search team members and law enforcement officers who helped in this matter. Very sad situation," Union County Sheriff's Office said in a Facebook post.
Lee described Kaiden as a boy with a lot of energy who always wanted to be playful.
"Kaden was really a was a sweet boy. He was a fighter, he really was," Lee told WCNC. "When I found out I was pregnant and I finally saw him for the first time, he had really changed my life."
Family members joined police in searching for the boy overnight. Police urged residents to avoid Highway 218 due to ongoing flooding.
North Carolina Gov. Roy Cooper said on Sunday that floodwaters were raging across the state and have created an enormous risk for residents of the state.
With Florence, which has been downgraded from a hurricane to a post-tropical cyclone, making its way into the Mid-Atlantic states, flood warnings were in place across large parts of the Carolinas, as well as in parts of Virginia, according to the National Weather Service. Remnants of the storm caused severe weather in parts of Virginia on Monday, and one person was killed by a tornado there, officials said.
Kaiden's death was one of several reported Monday as the number of people killed by the storm reached into the dozens. The majority of people who died were in North Carolina. The youngest was 3 months old, according to authorities.