It was supposed to be a chance for them to get together as a family — a relaxing lunch at a local seafood restaurant after Sunday's church service.
Appetizers had just been ordered at the Surf and Turf Lodge in Bessemer City, North Carolina, when patriarch Roger Self got up from the table without saying a word, according to the family's pastor. Moments later, they noticed him in his white Jeep outside, circling the parking lot several times.
Then, without warning, the SUV burst through the wood-framed restaurant and smashed into the family's table. Self's daughter and daughter-in-law were killed, while his wife, son and 13-year-old granddaughter were injured, authorities said.
Police say it was no accident. Self, 62, faces two first-degree murder charges for the crash.
Accusations that the prominent businessman may have purposefully used his car as a weapon stunned the community where he was an "icon," said family pastor Austin Rammell, of Venture Church in Dallas. Dallas is about 20 miles outside of Charlotte and is Self's hometown.
Self, a faithful churchgoer with a private investigation business and law enforcement background, went out of his way to help others, Rammell said at a news conference Monday. But he started struggling with mental illness about two and a half months ago.
"He was suffering from severe depression and anxiety. And when I say severe, I mean severe," Rammell said.
Over the past several months, Rammell said that he and others had convinced Self to go to a psychiatrist, who put him on medication. It didn't seem to be helping. Still, no one thought that Self was a danger to anyone, other than possibly to himself, the pastor said.
"What happened yesterday was not a testimony of Roger Self, but a testimony of mental illness that absolutely overtook him a little over two months ago," Rammell said.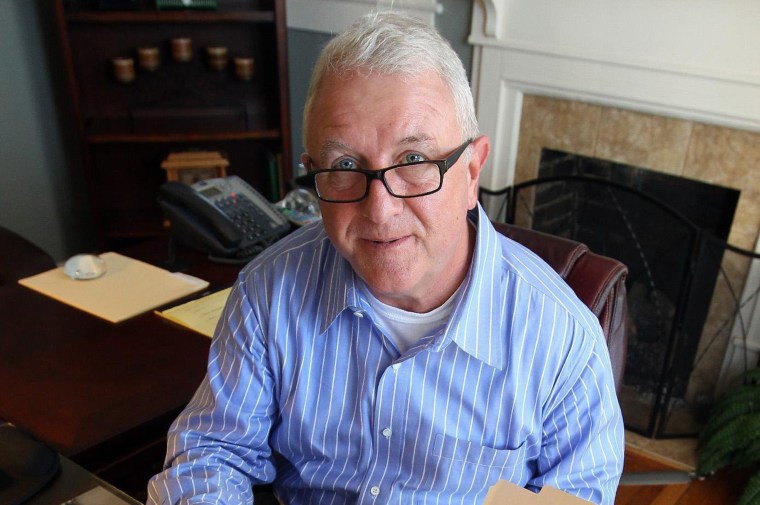 Witnesses told NBC affiliate WCNC in Charlotte that Self walked into the bustling restaurant with his family, excused himself from the dining room, and then got into his vehicle and drove at a high rate of speed through the building.
"I heard a loud boom," said Caleb Martin, who buses tables at the Surf and Turf Lodge, a seafood and steak restaurant where Self was a regular customer. "I turned the corner and saw the back of a white car in the doorway."
The two killed were Amanda Self, Roger Self's daughter-in-law and a nurse in the emergency department of CaroMont Regional Medical Center in Gastonia, and Katelyn Tyler Self, Roger Self's 26-year-old daughter and a Gaston County Sheriff's Office deputy, who was off-duty at the time.
Gaston County Sheriff Alan Cloninger held back tears as he confirmed her death at a news conference later Sunday.
"Tragic loss of life," he said. "All I'd ask are for the people to keep the family in your prayers, and also the sheriff's office, because we're suffering a little bit right now."
It was Katelyn who had organized the lunch, the pastor said — a way to "just have a good time with her dad" and the rest of the family.
Katelyn's fiancé, Alex Burns, a police officer, was sitting next to her at the table, Rammell said. He and his parents, who were also eating with them, were uninjured.
Those injured are Self's wife, Diane, who was in critical but stable condition, and Self's son, Josh, a Gaston County police officer. He was also in critical but stable condition. The 13-year-old daughter of Josh and Amanda Self was released from the hospital, officials said.
Police don't yet have a motive for the crash.
In the past couple of months, Self had stopped working, and divulged to friends and family that he felt like he was sliding deeper and deeper into depression, Rammell said. Self had asked Rammell to take away his guns from him, the pastor said, which he did.
In the last few days, "it went from bad to really bad," Rammell added. He said he had spoken with Self on Saturday afternoon and texted with him and feared he might commit suicide, but was unsure how to help him.
"At the end of the day, we were all unable to help our friend," he said, "and the result was his mental health carried him to an act that the Roger Self we all knew would have, without a doubt, called insane and evil."