Bishop Larry Wright had been preaching for about 20 minutes on New Year's Eve when he saw the front door of his North Carolina church swing open. In marched a young disheveled man whom he'd never seen before. In one hand the man had a semi-automatic assault rifle; in the other, a magazine.
As the man approached the pulpit — and as Wright carefully moved toward him — some of the 60 or so congregants at Wright's Heal the Land Outreach Ministries in Fayetteville believed the gunman was a prop, Wright told NBC News, that their pastor was using an unusual method to emphasize a point he had been making at that precise moment about gun violence: "At any moment your life could be taken from you."
He wasn't.
Wright, 57, is a City Council member. But he was also a career military man — a former paratrooper and drill sergeant who retired in 1997 — so his training kicked in as he descended the pulpit's three steps: Was there a bullet still in the chamber? Would he need to tackle the man? Would he need to subdue him?
Wright began with a simple question.
"I asked him, 'Can I help you?'" Wright recalled. "He said, 'Can you pray for me?'"
Wright took the rifle and passed it to a deacon. Then he patted the man down to make sure he didn't have additional weapons. "I asked God to help him and bless him," Wright said. "He fell to his knees, and he began to weep."
He was, it turned out, a parolee and military veteran suffering from post-traumatic stress syndrome, Wright told NBC News. His wife had recently been diagnosed with a serious illness, and he was off his medication. He needed money. He was stressed.
"He got the gun because he was going to rob to get money," Wright said. "He was going to do what he had to do to take care of his family."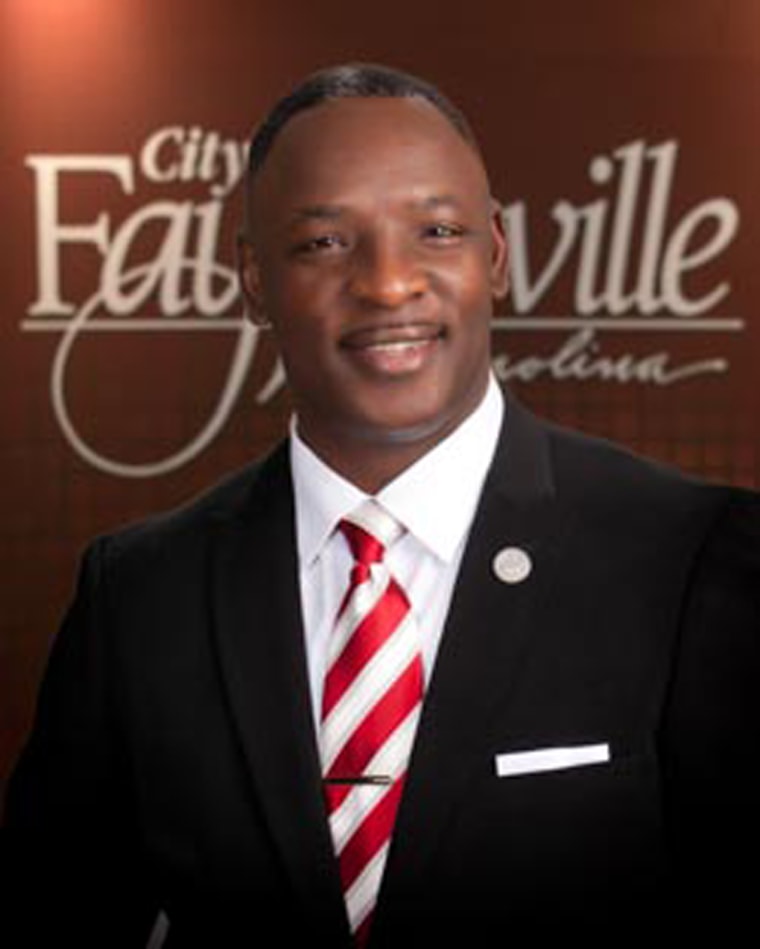 "He was going to do some damage," Wright added.
Instead, as Wright finished his sermon, the man sat in a pew near the pulpit for the rest of the service. Afterwards police detained him, but no charges were filed; he was put back on his medication and released, Wright said. On Sunday, the man returned to Wrights''church with news: He wanted to be baptized. He wanted to join Heal the Land.
"He embraced me, and I said, 'Thank God,'" Wright recalled. "He said, 'It could've went a whole different way.'"