A North Carolina teen who lost her leg in a shark attack Sunday is recovering in good health, in part thanks to her father, a paramedic who helped her escape the animal's jaws.
Paige Winter, 17, was swimming in Fort Macon on Sunday when a shark bit her, severely injuring her leg and hands. Experts believe she was likely attacked by a bull shark, an extremely aggressive species.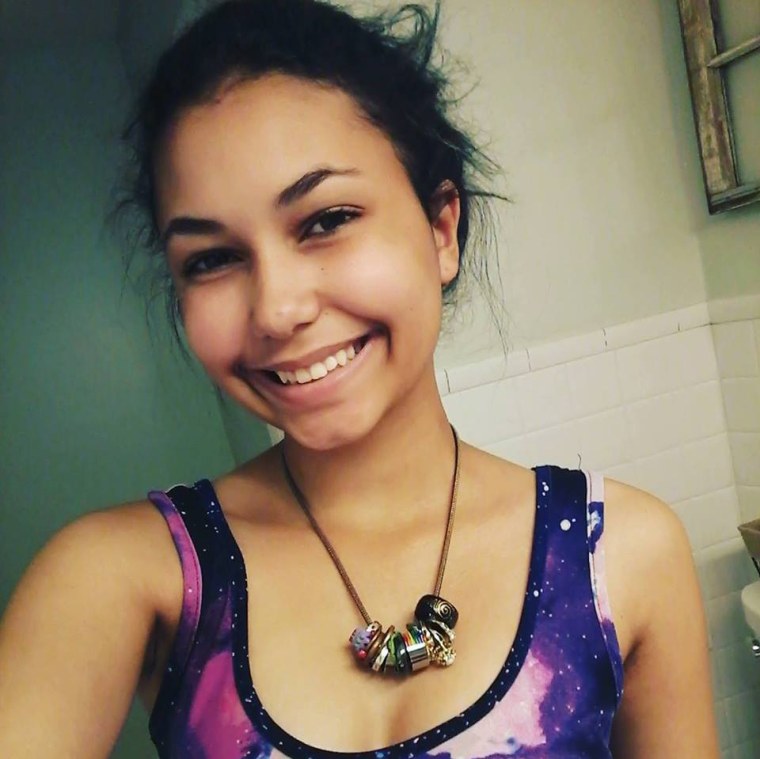 "Although I have extensive injuries, including an amputated leg and damage to my hands, I will be OK," Paige said in a statement. "I know I have a long road to recovery, which includes additional surgeries. I will continue to stay positive and be thankful that it was not worse."
Lacy Whorton, a witness at the beach, told NBC News that when the attack happened, "everybody started screaming."
Lifeguards and Paige's father, a paramedic, quickly recovered Paige from the water. Her father, Charlie, punched the shark in its snout to help his daughter escape.
"Charlie wouldn't stop until it released his little girl," close family friend Brandon Bersch told "Today." "He lives for his children."
Paige was transported to a medical helicopter and then flown to Vidant Medical Center in Greenville, North Carolina.
Whorton said she's "been to the beach a million times" but has "never seen anything like this."
According to Fort Macon State Park police, rangers saw several sharks swimming close to shore after Paige was attacked.
In a statement to NBC News, Vidant Health said, "Despite this unfortunate circumstance, Paige is an unwavering advocate for the marine life and the animals who live in the water," adding that Paige "wishes for people to continue to respect sharks in their environment and their safety."
New Bern High School, where Paige is a student, said in a statement they are keeping Paige in their thoughts and prayers. "Her positivity and strength are already showing as she recovers," the school said.
A verified GoFundMe for Paige has raised $23,000, and is still seeking donations for her recovery efforts.