A North Carolina woman is in custody after allegedly lying about being kidnapped in an elaborate ruse to steal a car.
Virginia Saavedra, 37, approached a man at his home in Asheboro, North Carolina, on Wednesday and claimed that she had just escaped a kidnapping attempt, according to a Facebook post from the Randolph County Sheriff's Office. While the man called 911, Saavedra allegedly stole his truck, leading police on a 26-mile chase before they apprehended her.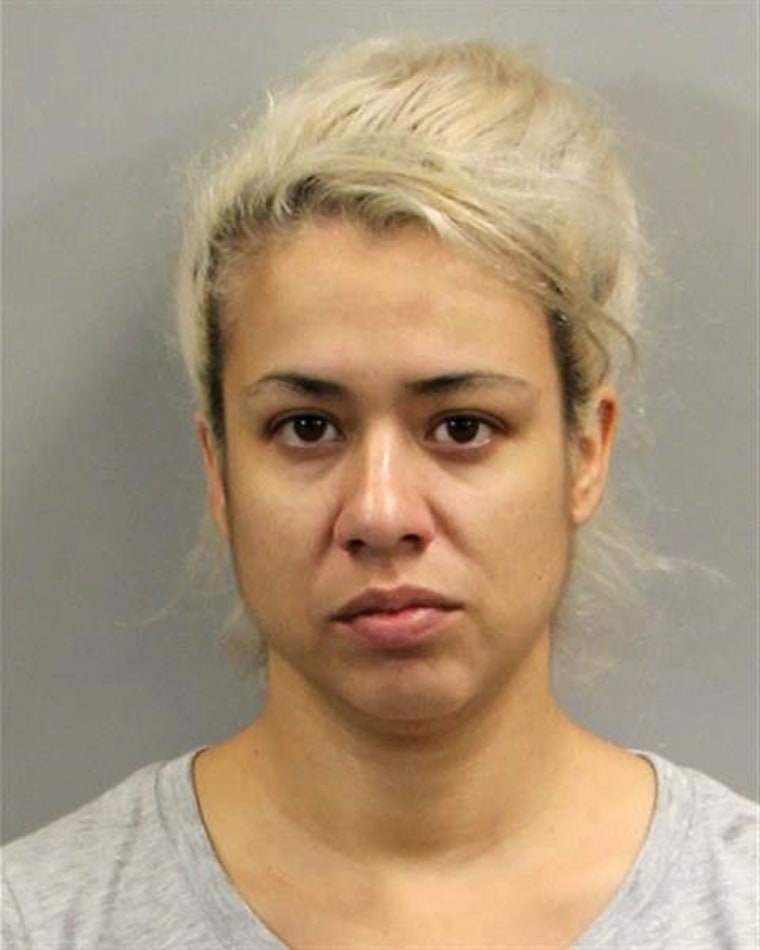 The man had told Saavedra she could wait in his truck to get warm while he called 911. During the call, however, Saavedra drove off in the truck.
Still on the phone with 911, the man told police Saavedra had stolen his car and gave them a description of the vehicle, the sheriff's office told NBC News. While en route to the man's home, deputies saw the truck on the road and tried to get Saavedra to pull over. She refused to do so and ultimately led police on a 26-mile chase, police said.
From a rest stop on Interstate 85 South, Saavedra allegedly made a U-turn and attempted to drive northbound in the highway's southbound lanes in order to get away from police. At this point, deputies were able to corner the vehicle in the shoulder of the highway, where it became stuck. When they tried to arrest her, Saavedra allegedly attempted to flee on foot before police detained her again.
Saavedra allegedly gave police a fake name at the time of her arrest, but authorities correctly identified her when she arrived at the Randolph County Detention Center later.
Saavedra has since been released from the jail and is currently being held under electronic house arrest with a $150,000 bond. She has been charged with multiple felonies and misdemeanors, including larceny of a motor vehicle, fleeing arrest with a motor vehicle, aggressive driving and driving the wrong way on a divided highway.