The gunman police were searching for, who fatally shot a North Carolina community college employee and sent the campus into lockdown Monday, is considered armed and dangerous, officials said ten hours after the manhunt began.
Wayne Community College spokeswoman Tara Humphries said a lone suspect entered a campus building at around 8:10 a.m. and fatally shot Ron Lane, a long-time school employee and campus printing technician.
Officials identified the suspect as Kenneth Stancil, a former student and a work-study employee in the print shop. Wayne County Sheriff's Office Maj. Tom Effler said authorities did not believe the shooting was a random event, adding that Stancil was known by other staff members.
Goldsboro Police Chief Jeff Steward said Stancil is thought to have used a rifle or shotgun, although no weapons had been found at the scene. Goldsboro spokeswoman, Kim Best, told NBC News Monday evening that authorities searching for Stancil believe he is still armed. Investigators have obtained a warrant to search his home, Best said.
Police said they were searching for a suspect described as a 5'11" white male with multiple tattoos on his face and a goatee, who was wearing a blue jacket and white-colored pants.
Police first established a perimeter around the college and conducted room-to-room searches in every building — but more than three hours later had yet to find the suspect, Humphries said. Authorities said during a news conference at around 2 p.m. that they had expanded their search and did not believe Stancil was in the vicinity of the school.
An alert on the college's website said there had never been a hostage situation on campus, as had been rumored on social media, and students and staff had been evacuated from their lockdown positions in an "orderly fashion." The alert said classes would be canceled for the remainder of the day but would resume on Tuesday, and counseling services would be available.
Additional law enforcement officers will also be on campus Tuesday, even though the incident was "isolated," Humphries said Monday afternoon. The school invited staff, students and the public to begin dropping off trinkets for a memorial for Lane in the school's quad, beginning Tuesday morning.
The school's president, Kay Albertson, said the campus is "open-door" and the print shop would be easy to access by way of a back staircase.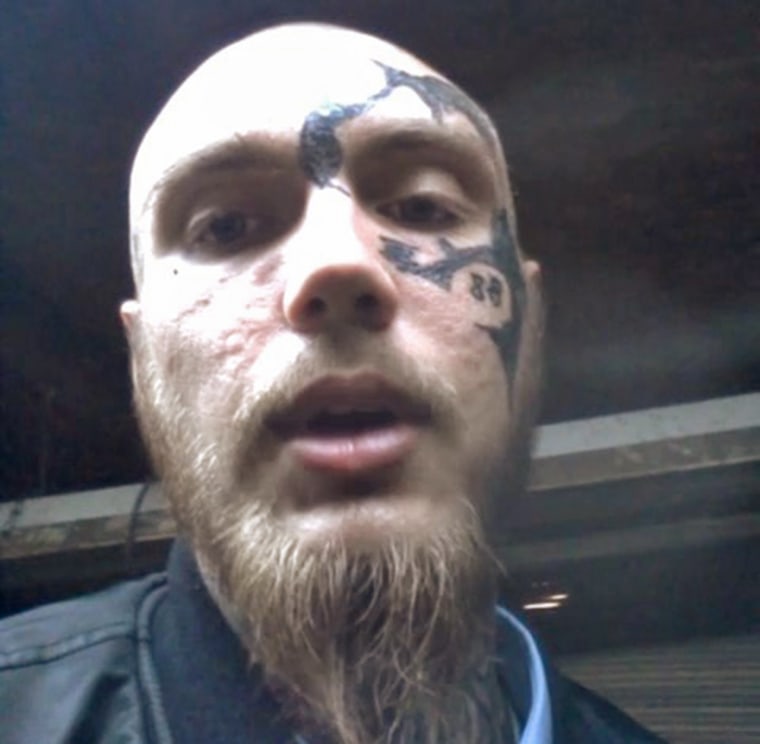 SOCIAL
— Alexander Smith and Elisha Fieldstadt